Make Your Own Minnie Mouse Hot Cocoa!
Here's an adorable idea courtesy of Disney Family!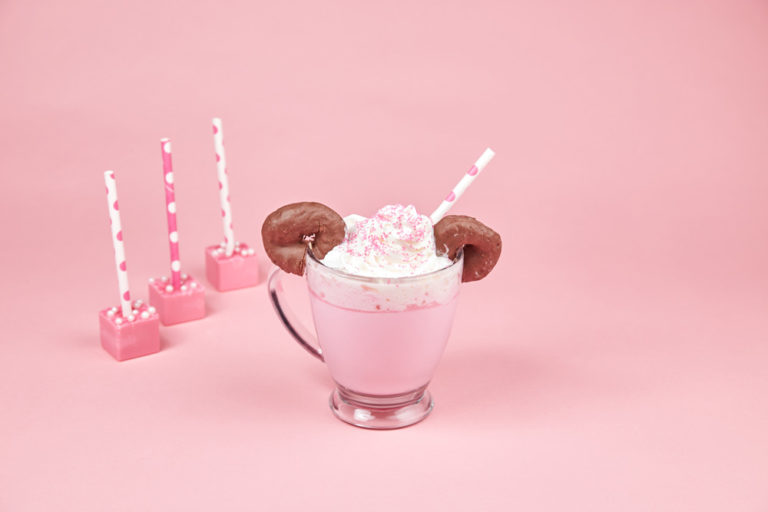 What You'll Need
Pink candy melts
Pink sprinkles
White pearls
Silicone ice cube tray
Paper straws
Milk
Chocolate mini donuts
Whipped cream (optional)
How To Make It
Place one bag of pink chocolate candy melts in a microwave safe bowl.
Melt pink chocolate candy melts in increments of 30 seconds, stirring after each 30 seconds.
Fill a silicone ice cube tray with melted pink chocolate.

Sprinkle pink sprinkles and white pearls over each individual section of chocolate.
Place one straw in the middle of every section of chocolate.
Refrigerate overnight.
Heat 8 ounces of milk in a microwave safe mug. Place one pink chocolate cube into mug and stir.
Add whipped cream and two chocolate mini-donuts for ears.
Enjoy!