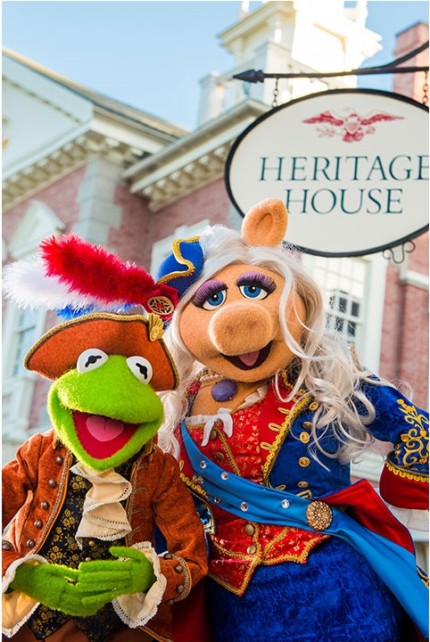 Disney has confirmed that starting in October* an all-new live Muppets show called "The Muppets Present… Great Moments in American History" is coming to the Magic Kingdom!  This new Patriotic themed show will feature a new song and of course Muppets humor and  will be held several times a day.
The show will be held outside of the The Hall of Presidents. There various fan favorites will "gather to present historical tales in hysterical fashion as only the Muppets can." The show will feature Sam Eagle, The Great Gonzo, Kermit, Miss Piggy, Fozzie Bear, and the town crier of Liberty Square James Jefferson. The show will touch on historic moments from "the midnight ride of Paul Revere to the signing of the Declaration of Independence" as the Muppets share "their own unique take on the founding fathers and the birth of the United States of America."

*Please note an exact date in October was not released but as soon as we learn that confirmed information, or any additional information on this show, we will share it with you!