You may know, this weekend has been the San Diego Comic Con.  This is the con that all the different companies come to and announce what things they have coming out and also put out new updates for things in the works.  Over the last few years, Marvel and Hall H have become one of the biggest parts of the con.  This year, Marvel took to the Hall on Saturday and many announcements, trailers and more were announced.  One of the biggest things that Disney Parks fans will want to know about is a change that is coming to Disney California Adventure.
A new ride will take the place of The Twilight Zone: Tower of Terror and also will serve as the foundation of a new superhero universe coming to Disney California Adventure.  The new attraction will be called Guardians of the Galaxy: Mission Breakout and will debut sometime in the summer of 2017.
Here is Disney Imagineer Joe Rohde with more details about the new ride:

Check out the concept art released: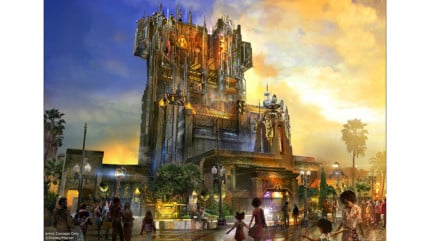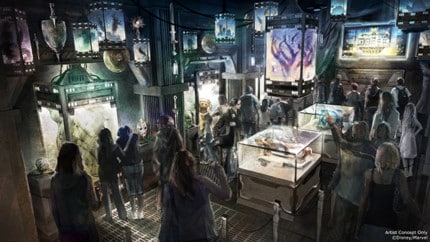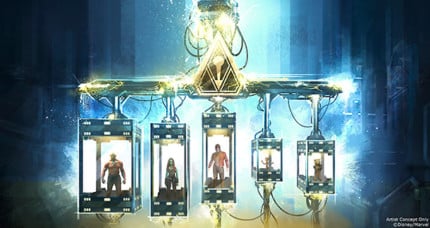 I know for some Disney fans, they will be upset and sad to lose the Tower of Terror in California.  For Marvel fans, it will be exciting to have a ride based on the films and franchise that have done so well and continue to break box office records.  Personally, I heard about this as a rumor a few months ago, but for those who have been around for sometime know, TMSM doesn't report rumor.  Now we know this project is moving forward and we wanted to share the news.
I know there are probably some who are wondering, will the Tower of Terror at Disney's Hollywood Studios be replaced.  While Disney hasn't said anything, my personal thought is it will stay the way it is today.  The Tower of Terror is the park icon for Hollywood Studios and because of the deal that Universal Studios has with Marvel and that Disney abide's with they cannot have any Marvel rides or attractions in the area.  All that could change someday and if it does we will let you know then.