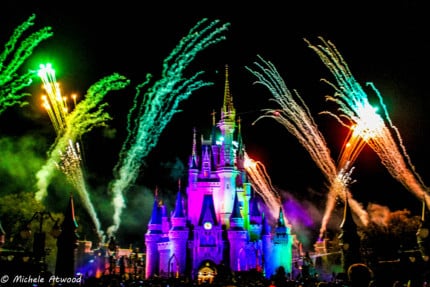 Happy Wednesday Main Streeters!  I hope you all had a happy holiday weekend and are ready to chat! Lets get right to it!
Well, the Fourth of July has come and gone.  I really wish the summer would slow down a little bit, it's going too fast.  We always look forward to the Fourth of July, it usually means spending time with family and friends, enjoying a pool party, and eating much more than we should.  This year was no exception to that, as we are home for our summer visit.  My parents had their annual bbq, and it was really nice to see the people that I love and miss the most.  As you know, it's hard for me to be away from them, so being there was important.

It's funny because the concept of what constitutes as home or vacation gets a little blurry.  I say I'm going home to visit, but my Florida friends say I'm going on vacation.  I guess it's a little bit of both.  I'm still not sure how it's all supposed to go.  When I'm in Florida, I find myself looking at the weather in Michigan periodically, just to compare.  Well, now I'm doing the opposite of course.  The weather in Florida is scorching hot, it's crazy!  The heat index is over 100 degrees! I'm kind of glad I'm not there in the middle of that, but I know the sticky heat could for sure be around for awhile…. I mean, it's Florida after all.  Here in Michigan it's warm, but nothing like they have down south. I'm content with that for now. It won't be long until I'm back down in the Florida heat, so I can wait!
Well, as I said, summer if flying by, and I think it's a good reminder to take advantage of this time while we can. I know I am doing so, being home or vacation, however you want to say it.  Sometimes we just need that.  Being around family and friends who support you in all situations is good for the heart and soul, and I know in my case, I need that every now and again.  I thank you for following along with us every week, and I hope you all had a great Fourth of July! Thanks for reading! Until next week, see ya real soon! ~M