Two Years Ago Today, We Chased a Dream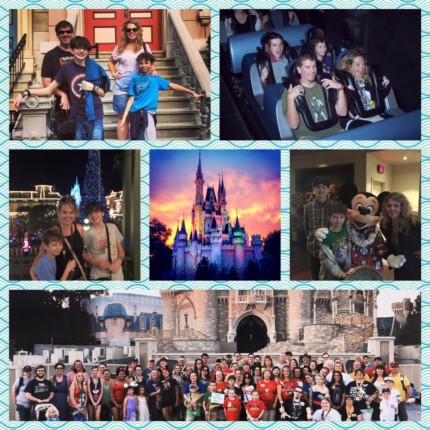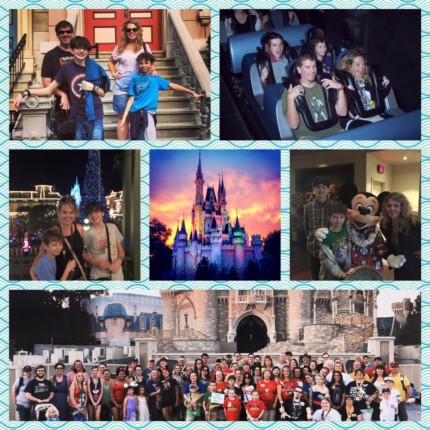 Back in the winter of 2014, we had some serious discussions going on in my household. It was snowy outside in good old Michigan, and we were trying to decide if making the move to Florida was the right thing to do, and if so, when would we leave. After much debate, soul searching and prayer, the decision was made, that when the boys were done with school for the year, we'd head down to Florida and try to live our Disney dreams. After a lot of preparation and work, it was finally time to go. The night before we left for Florida, my parents had a bbq at their house, and I got the chance to bid farewell to family and friends. That was hard. I was scared too. Was I making the right move? The next morning we headed south, to make a new life for ourselves in Florida. We stopped overnight to rest, and on June 17th we rolled into town with all our belongings, and made a new place our home. Yes, it's been two years today, and time sure has flown.

A lot of people consider moving closer to Disney, simply because this area makes them happy. For us, we wanted to make the move not just because we like it here, but because we thought it would be for the greater good of TMSM. I was running the site fine from Michigan, but I knew in my heart that in order to grow the business, I needed to be closer to the magic. Most people were supportive of this decision, even though they didn't want us to leave home. I've been lucky enough to be able to travel back to Michigan a couple times a year, and we've had family and friends come here to Florida to visit too. It's the best of both worlds. I love it here, the weather is so much nicer than Michigan, but I miss my family and friends as well. It's hard being away from the people you love most, but at least I know they're proud of us, and that means everything.
I seriously can't believe it's been two years. There are so many stories to tell, just things we've been through and done since we left Michigan that June morning. I've experienced more in my short time in Florida, than I did my whole life in Michigan. I've gotten to do new things, meet new people, and learn a lot about myself in the mean time. I never considered myself a brave person, so if I can make a big life change, anyone can. Even if you're afraid of change, the way I was, sometimes the best thing you can do is just hold your breath and jump into that new idea with both feet. Life is short, we have to take chances sometimes, even when we're not sure if we can go through with it.
So on this two year Florida anniversary…. I have to say thank you, all of you, who keep up with our site and such, and support our little community. Sometimes it's hard, but it's rewarding for sure. I don't regret moving here, I think it was necessary for me to grow and learn more about myself. You never know how strong you can be, or what you can actually do, until you realize how important it is to try. Will I stay here forever? That I don't know. But what I do know is that I'm grateful for the opportunity, friendships and experience I've gotten all in the name of TMSM. Thanks again for keeping me going, and giving me reason to do better for our readers and staff. Happy Anniversary to us! See ya real soon! ~M
Michele Atwood is the Owner/Editor of The Main Street Mouse and it's subsidiaries and author of the book "Moving to Main Street U.S.A." Michele also contributes Disney news to the Joe Kelley Morning Show on 96.5 WDBO in Orlando. She and her family made the move from Michigan to the Orlando area to pursue their Disney dreams. Michele is a life long Disney fan, and has two sons who have followed suit, each going on their first Disney trip before their first birthday's. Part of the goal Michele has for The Main Street Mouse is not only to keep members informed, but to create somewhat of a Disney Family by relating to others through personal experiences and opinions. Also, Michele is making it a priority to share stories of inspiration and hope to other Disney Fans in an effort to share the Magic and hopefully make a difference in the lives of others.