Hi everyone! Catie here! So let's have the chat about East Coast vs. West Coast!
East Coast
The expo I find is pretty cool as you have a lot more area to explore! I find ESPN Wide World of Sports Complex fascinating and feel runDisney does a great job of utilizing the space for maximum functionality. I really appreciate that there are typically 2 Official Merchandise Stores – one located in the Field House and one located in the Jostens Center. I also feel like there are far more vendors offering a wider variety of things to check out.
Walt Disney World has much larger area thus the races occur solely on Disney property. This means far more Disney entertainment sprinkled throughout the course – i.e. more of your favorite characters just hanging on the side of the highway. I personally also feel there is more entertainment in general on these courses as it is on Disney property vs. running through Anaheim neighborhoods. And yet, one could also find the neighborhoods much more entertaining as compared to running by the water treatment plant in Disney and by the trash plant.
The races are larger often resulting in more corrals. This often means your corral is smaller and I feel it definitely helps cut down on the number of bottlenecks encountered during a race. However, because the races are much larger the wait time from the first runners to the last corral is extremely long compared to the Disneyland runDisney races.

Wake up times feel much earlier at WDW since you need to be on transportation at 4 AM since you can't just walk to the start line. In fact, now if you are found walking to the start line from some hotels it results in automatic disqualification from the races. The start areas at WDW often only have one security check point leading to some delays on occasion; however, it is only one bag check. I also really enjoy the race retreat that is offered at Walt Disney World races. It's perfect on chillier mornings and offers an awesome spread of food after races!
One word – fireworks! I love that ALL the races get fireworks in Walt Disney World. Nothing like the magical start of a runDisney race complete with a flash of color!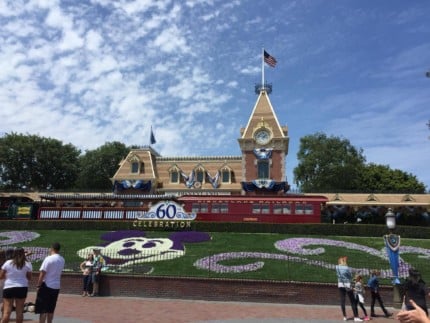 West Coast
The expo at Disneyland is solely located inside the Disneyland Convention Center. They've done a great job at maximizing the small area, but since it is smaller there are fewer vendors and only 1 Official Merchandise Store that typically has extremely long lines! (We're talking an hour wait to just get into the store!) The races here also don't have the cute medal posters to pose with for pictures. (You'll find those at the entrance of ESPN Wide World of Sports.)
The biggest perk of Disneyland has got to be that they have races that maximize park time! You spend a majority of your time in both their 5Ks and 10Ks in Disneyland and California Adventure – you just can't beat that. In fact, the Neverland 5K actually starts INSIDE Disneyland – how awesome is that? Almost makes me OK with the lack of fireworks at the start! WDW races definitely lack in park time as you spend a majority of the race on a highway between parks – thank goodness for the character entertainment, DJs, and bands they have out for your enjoyment!
Corrals are much larger but the overall race crowd is much smaller. This cuts down on the wait time between the first and last corrals to get on the course but definitely causes some wild bottlenecks. There was a spot during the Tinkerbell Half this year that my mom and I were stopped for about 20 seconds without any forward progress – talk about a panic-inducing moment! And yes, there are characters on the course but they are limited to being in the parks and I feel there are far fewer than what you may see on the East Coast.
There is no race retreat but it's honestly not needed! You can easily access so many things from the start/finish line area in Disneyland, restaurants, your hotel room, etc. In fact, you can walk from your hotel, whether you stay on property or not, to get to the start/finish line. And if you don't stay within walking distance the Anaheim Resort Transportation System offers free rides to runners during race weekend! (They run every 20 minutes much like the Disney transport in WDW). However, because people can file into the start areas from both sides of Disneyland, there are 2 bag checks to get to the start line which caused some delays. There also seemed to be a smaller number of port-a-potties located near the corrals. (This is crucial at women-focused races.)
No matter which coast you run on, you'll be treated to some pretty magical sights and adventures! There is nothing like a runDisney race. Both coasts provide the same swag – t-shirts, medals, etc. Official merchandise doesn't vary too much from coast to coast either. And whether you run East or West first, as long as you complete a race on each coast within a calendar year you will receive a Coast to Coast medal.
Whether you are a diehard Disneyland or Disney World fan, I encourage everyone to get out and experience the opposite coast of your preference. And besides, there is no better way to experience Disney than by racing through the most magical places on Earth!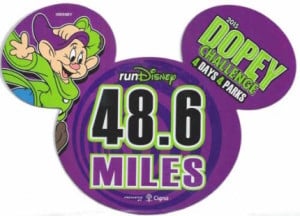 TMSM is very excited to publish the "Racing Disney" runDisney series by Addie Clark, Catie Neal and Tali McPike. Please keep an eye out for more of their amazing and informative articles! If you missed of the articles in this series make sure you check them athttps://www.themainstreetmouse.com/tag/racing-disney/
If you are planning on running in a runDisney event and have questions, or have participated and want to talk about your experiences make sure you visit our runDisney Forum at http://goo.gl/RLB5ka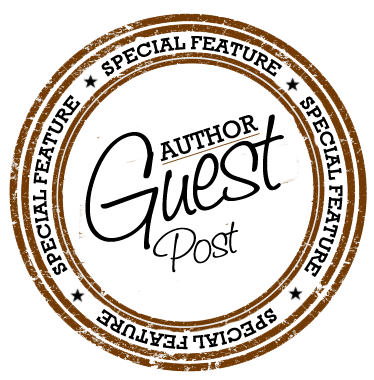 Latest posts by Guest Blog
(see all)