Happy Wednesday Main Streeters! I hope you've all had a good week so far. We have, it's been pretty busy since the last time we talked! Lets jump right in to our weekly chat!
If you've been following our main Facebook page, then you know we've been hitting the parks quite a bit lately, in order to bring our members more live coverage of the parks. We went to every park last week, just to get footage for the site. One thing that we found interesting was the construction areas at Hollywood Studios. Walls went up fast around the Streets of America and the Backlot area, so we wanted to show everyone what was going on. There are so many changes underway at Disney World, it's going to be interesting to see it all unfold.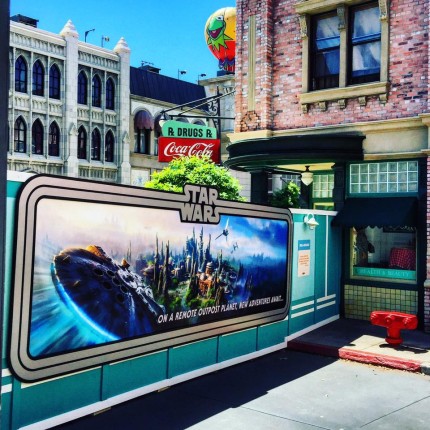 Speaking of live feeds and coverage…. Friday night, I decided that I'd go live from home, answering some of the many questions I have received from Main Streeters. I wanted to keep it short, just as a trial, as I wasn't sure how it would go. You know me, I'm honest with you guys, so here it comes. Wow, it was scary and hard! I got all positive feedback, but my gosh, it was more nerve wracking than I imagined it would be. It's easier to talk to you guys from behind the camera. Being in front is very vulnerable and not something I'm used to, but I'm trying. Will I do a q&a in that same format again? I'm not sure. Some people do these types of things as self promotion or for a "look at me" moment. For me, that's so not the case. I've gotten so much correspondence lately from our readers, asking questions, asking me to do something like this, and I wanted to give people what they wanted. Just know that I'm hearing you, and I'm trying my very best to push myself out of my comfort zone and interact with you all on a more personal level. We all have fears, myself included. Facing them is really difficult, you know? The only thing I can say about that, is sometimes we have to FORCE ourselves to do more, to take our experiences to the next level, to push to do better. If I can try, anyone can. Not easy, I know, but very necessary to grow. We'll see where we go from here…..
The rest of the weekend was more low key. My little guy got a fever out of the blue when we were on Tom Sawyer Island at the MK. Bad place for a kid to get sick, as you know, you sort of get stuck there till the raft boat can accommodate you to get you back to the mainland. We did have fun before that though. We got to live stream the Festival of Fantasy Parade, which is always magical. Watching parades and such with you all in tow has been so wonderful for me. I love being able to do that!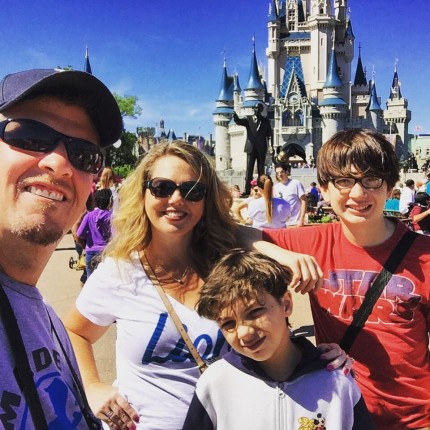 So, the rest of my week will be super busy because…. MY FAMILY is coming to town! I'm so happy about that! Yes, my parents will be in Orlando tomorrow afternoon, then on Saturday my brother and sister in law will be here! I get them till next Thursday, and I plan to enjoy the family time and make the most of every minute. As I've said before, I find that I really cherish the time I get to spend with the people I love back home, because it sure isn't as frequent as before. Moving away puts things into a different perspective, and I'm so looking forward to spending the next week with some of the people I miss most! I can't wait to tell you all about it on our next Wednesday evening post! Until then, sending you lots of love, blessings and magical pixie dust! Thanks for reading… see ya real soon! ~M