TMSM Mythbusters: Everyone Gets A PIN Code and You Can Win A Disney Trip OR Free Tickets By Sharing Your Info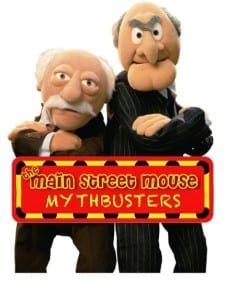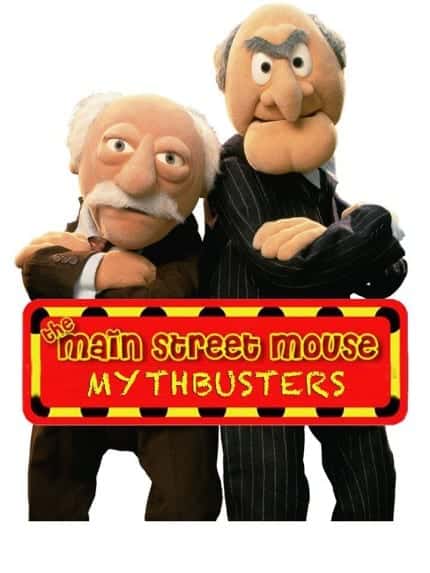 The goal of this blog series is to factually prove or disprove rumors and myths in the Disney-verse. Tonight on TMSM Mythbusters we are tackling some of the more "unique" myths and misconceptions we see frequently in Disney based forums. Tonight we are going to take on the mythical Walt Disney World PIN Code myth that "Everyone Gets A PIN Code" and to share an update version of the latest Disney Ticket Scam in "You Can Win A Disney Trip OR Free Tickets By Sharing Your Info"!!!
You Can Win A Disney Trip OR Free Tickets By Sharing Your Info
We have discussed the topic of the "Free Disney Trip" a few times because "bad people" with false intent like to take advantage of good people. Once again there has been a rash of fake Disney contests and giveaways created to take advantage of Disney fans, but the newest version has changed up its M.O. and we want to make sure you know that this "coupon" deal is a BUSTED myth.

In the past we have seen posts about "winning tickets and free trips to the parks or a free cruise" thanks to online "Disney" run Facebook contests. These posts redirect readers to go to special Facebook Business Pages and Events and to "share" the page and invite their friends to attend, and then to follow a link to some vague website that then asks for a lot of personal information. Many times these pages try and duplicate official Disney pages by using matching profile and banner images and slightly modifying the page's name. You will see names llike "Disneyland.  is giving away a Disney Cruise Line Cruise"  and "DisneyWorld is giving away a DisneyCruise." When you click on these page's "entry" urls instead of redirecting to a Disney owned website you end up at some weird url asking you to sign up for accounts, refer X many people and they tell you you can get bonus entries for sharing the contest on Facebook. These contests are in fact scams. Sadly the people who run these sites are using your trust and faith in Disney for their own personal benefit and in the process phish your personal information! The way to beat these scams is easy, look for the blue verified check mark and remember Disney only runs contests on their official websites that end in disney.go.com.

The new scams that have recently appeared work in a totally different way. Instead of asking you to like a Facebook page, or join an event, they are replicating the "to save money at Walmart/Target" etc. coupon scams. The scam appears as a posted "coupon" that redirects you to a misleading URL. The sad thing is that this new scam has made sure that  part of it's URL name is the same as one used by Parents Magazine that hosts a legit Disney giveaway sponsored by the magazine and Meredith Corporation.  This contest is actually legit, and even shares a full pdf of contest rules and information and hosts all the required state and federal information on the bottom of the contest's website.  
The problem though, occurs when you enter the WHOLE url seen on the bottom of the "coupon" that is currently making its way around social media, you are taken to a totally different site. This site has a "countdown" that starts at the same number of "Tickets Left" every time you open it. The site shows no real information other than a request that you share their coupon using six different formats using a "customized" URL. There are no rules, no contact information, not even a short "about us". All of these things should be seen as warnings as there are State and Federal laws that govern online contests, and all of those guidelines require the host of a contest to note certain information. Online coupons must also adhere to certain guidelines and list certain information regarding expiration, data collection, information privacy etc.
To keep yourself protected always look at the bottom of a page before entering your data. If you do not see things like "Privacy Policy" "Data Policy Terms of Service" and "Contact Us" err on the safe side and don't enter your personal information. Missing out on a 1 in 1 million chance of a prize is much safer than handing your personal contact information over to strangers will ill intent. And, if you REALLY want to enter a contest and just aren't sure it is legit, turn to Google. By entering "is the ___insert URL on coupon here_ contest a scam" just now the search came back with multiple articles that explained that said contest was "Free Disney World Tickets? Nah, it's another Facebook scam" written by a gentleman that specializes in Cyber Security that uses the SAME coupon that we have in his article, also found were articles with titles like "Another Disney Parks scam. No free tickets here either." and even Snopes the site dedicated to helping people figure out if something on the internet is real or not came up with an article titled "Free Disney Theme Park Tickets Scam."
So please remember,protect yourself and your personal information when entering contests. In the case of "Disney" contests is a site doesn't direct you to an official Disney owned webpage or is hosted on a Facebook page that doesn't have Facebook's blue verified logo beside the page's name, it's probably a scam and you should steer clear!
Everyone Gets A PIN Code
Walt Disney World PIN Codes are a big Walt Disney World guest topic. For those unfamiliar with PIN Codes, they are a special discount code that Disney will mail, or email to guests. This code will have a discount  for a time frame in the future that usually has not had a discount released yet. These codes can only be used by the person they are issued to. Why? Because PIN stands for Personal Identification Number. When you go to use a code you have to have certain information that will match on the reservation like name, address, phone number etc.
Walt Disney World Pin Codes for some are as allusive as a plaid unicorn is in nature, and there are some that have the idea that PIN Codes are like Oprah and car keys at Christmas. "You get a PIN code and YOU get a PIN code, and wait wait EVERYONE gets a PIN Code!!" The thing is, this concept just isn't true.  Pin Codes are usually sent to a specific demographic, but no one seems to know WHAT that demographic is until the code is out and people start comparing information.
Many sites suggest you try quoting out trips, getting on Disney mailing lists, enter Disney run contests, ordering the planning DVD and basically making sure Disney knows your interest levels to try and help get a PIN code.  Some people even try and say you only get them if you personally book your trips through Disney Travel, but this is NOT true, guests that use Travel Agents are also issued PIN codes. The thing is, there seems to be NO real guarantee to being issued a PIN code, and to be perfectly honest, I know many people who follow the "how to get a PIN code" idea to the letter  but have never received a PIN Code. I also know people  that have opted out of almost all of Disney's mailing lists that have received multiple PIN codes a year.
That being said, Disney would never exclude people intentionally from their discounts, so as I mentioned earlier in our myth, that even though the theory that "Everyone Gets a PIN Code" is busted, the fact is every has a CHANCE to get one, making this myth PLAUSIBLE.