Star Wars The Black Series Imperial Forces 6-Inch Action Figures Review And Giveaway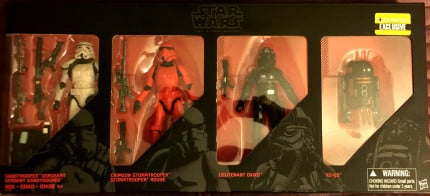 The Main Street Mouse has begun working as an affiliate for the website, Entertainment Earth.  If you are a collector or have someone special in your life who is, they have an amazing catalog of Action Figures, Bobble Heads, Toys, Gifts, and Collectibles. Their goal has always been: to provide their customers with the best possible client experience, the newest and most unique products, and groundbreaking industry innovations.


Recently I was asked to review the Star Wars – The Black Series Imperial Forces 6-Inch Action Figures set by Entertainment Earth.  Being the Star Wars fan that I am, I was so excited for this opportunity and to be able to share this with The Main Street Mouse readers.  Make sure to read to the bottom for your opportunity to win your own set that I'm reviewing.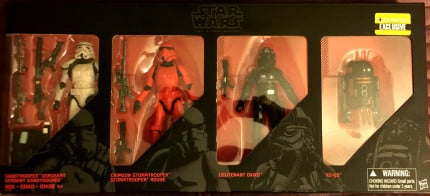 When I received the package in the mail, my first thought was "WOW."  These are the larger figures, the majority of Star Wars figures that were produced by Hasbro over the years were the 3 3/4 inch, these are 6 inch ones.  This set is also an Entertainment Earth Exclusive set, so you won't find it anywhere else and is a must have for any Star Wars fan and collector.
The first figure in the set is the Sandtrooper Sergeant, that will remind you of the first film in 1977, A New Hope.  Imperial Sandtroopers carry out the will of the Emperor in the harsh, arid environments of the galaxy's desert worlds.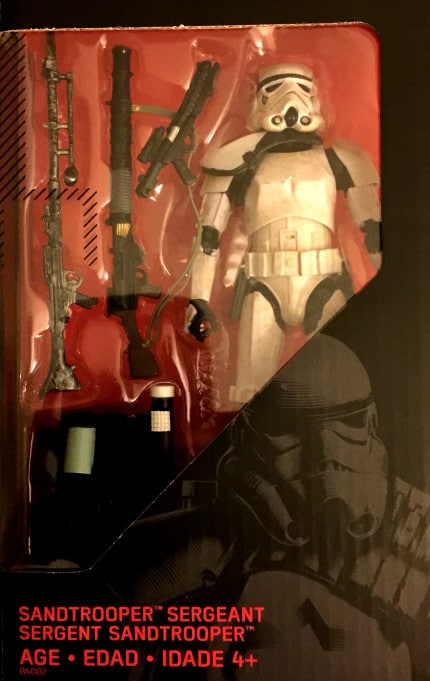 Normally, I would never open the package of such a great set, but in order to give an accurate review I felt it was necessary.  First, looking at the figure, the detail and the sand that is on his uniform is amazing.  While most figures only come with 1 – 2 weapons, the Sandtrooper comes with a full weapon cache.  The accessories include a white pauldron, backpack, rifle, grenade launcher, and Stormtrooper blaster, plus his survival backpack. The figure measures 6-inches tall and sports 26 points of articulation.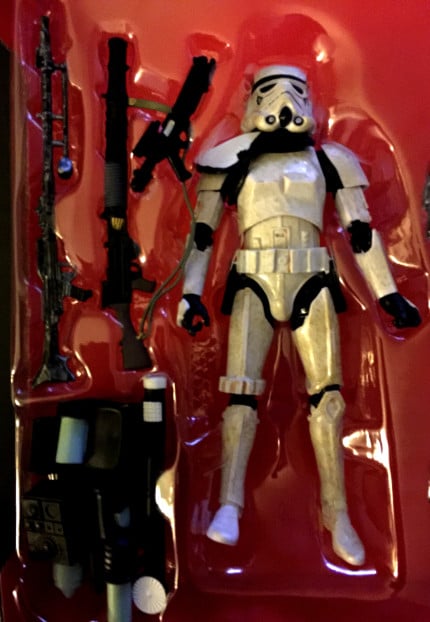 The second figure in the set is the Crimson Stormtrooper.  This Stormtrooper is specially trained for operations in the extreme temperatures of volcanic areas, these crimson clad Stormtroopers stay cool in the heat of battle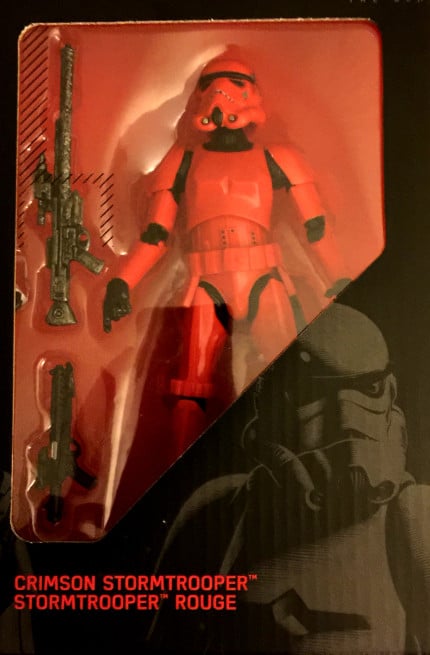 I honestly love the crimson color of this Stormtrooper's armour.  It's unique and reminds me of the Imperial Guards red uniform.  On a side note, the red Stormtrooper has never before been seen as an action figure in any size, so this is really an exclusive.  Similar to the Sandtrooper, there are 26 points of articulation, the figure measures 6-inches tall and serves the will of the Emperor with a rifle and blaster.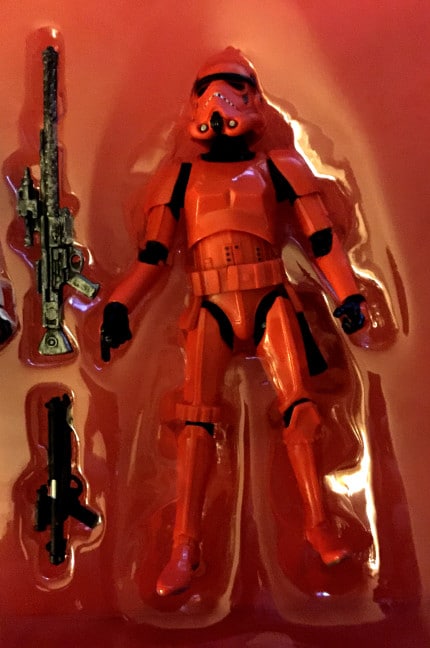 The third figure of the set is Lieutenant Oxixo.  This Lieutenant piloted one of the four TIE Fighters shot down while pursuing the Millennium Falcon during its escape from the Death Star before the Battle of Yavin.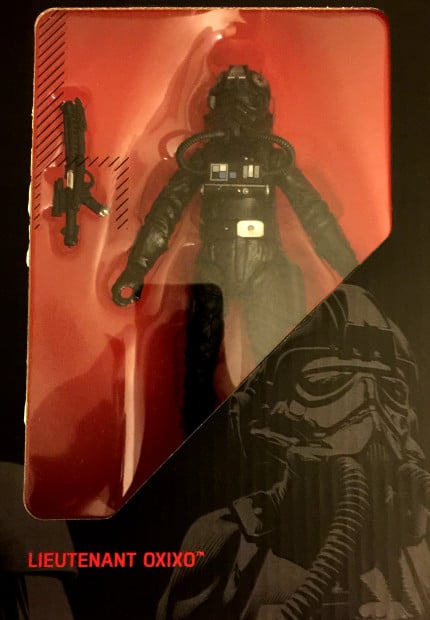 The Tie Fighter pilots have always been a favorite of mine.  The black uniform reminds me of Darth Vader's Armour.  The helmet takes the standard Stormtrooper helmet but adds a pilot helmet on top.  As a TIE Fighter pilot, this 6-inch tall figure serves the Imperial forces on the Death Star above Endor. He has a uniquely painted helmet with a distinctive silver crest, distinguishing him from his fellow squad members in the Imperial Navy. Lieutenant Oxixo boasts 24 points of articulation and a working holster.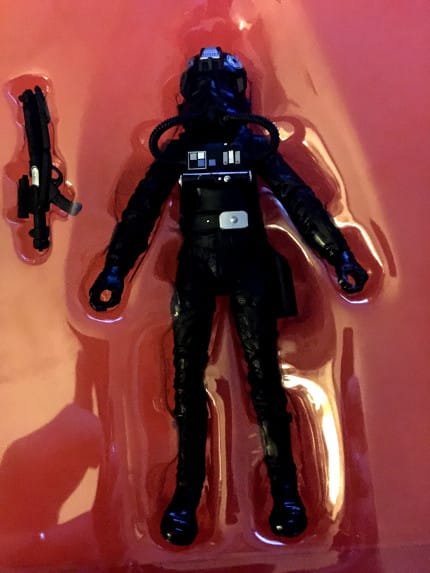 Last, but not least in the set is R2-Q5.  I've always been a huge fan of the droids from Star Wars and any that have a similar build to R2-D2 are a favorite with me.  This R2 unit is entrusted with the secrets of the Emperor himself, this Imperial R2 unit once thwarted a plot to turn every droid aboard the second Death Star against the Empire.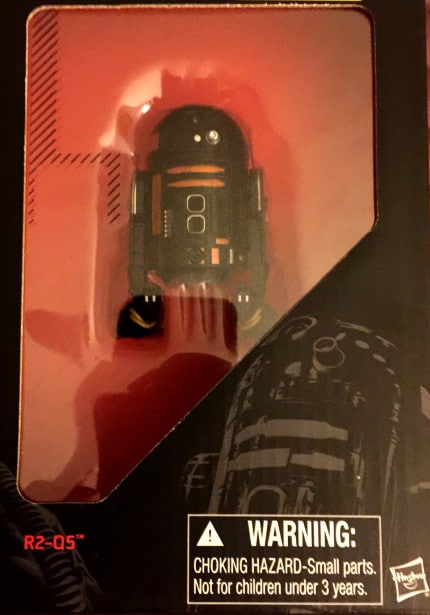 Like the Tie Fighter Pilot, I love the colors of this figure.  The black and red just reminds me of the mighty Empire.  With spinning wheels, a rotating dome, and a retractable third leg, this black robot conceals all sorts of secrets under his bronze panels! He measures 3 1/4-inches tall and sports 6 points of articulation.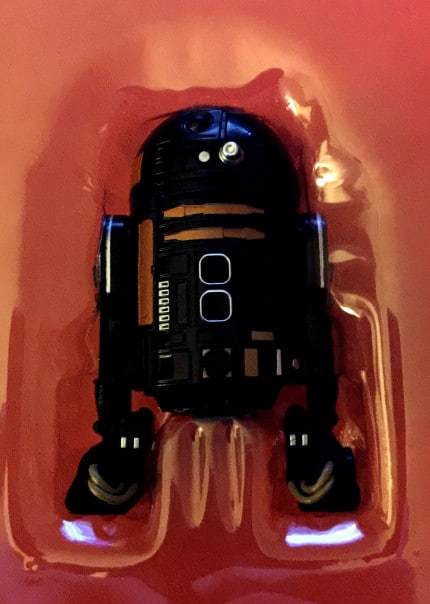 Having always been a fan of the Dark Side and the Empire, I love this entire set and have never had anything like this in my collection.  Big thanks go to Entertainment Earth and Hasbro for creating such a great collectors item.
I know many collectors who love the different Stormtroopers or Droids and that you get both in this set is a win win.
I mentioned above, you can enter to win your very own set of the Star Wars The Black Series Imperial Forces 6-Inch Action Figures.  To enter, just do one of the different options below and you could win.  The contest will run from 12:00 PM on 3/14/16 till 11:59 PM on 3/20/16.
Rules and Information:
This item can only be shipped to the United States and Canada
Please allow up to 12 weeks for delivery
Winner will be contacted via email
a Rafflecopter giveaway
Good Luck!!!
Please let us know what you think of this set in the comments or on Facebook and twitter.
***Disclaimer – By entering this contest you agree to allow up to 12 weeks for delivery, accept the fate of packages getting lost, stolen or damaged (neither Entertainment Earth nor the host of the contest are responsible for replacement or compensation either in product, credit or currency) and a correct, valid physical address must be provided (wrong address provided, unfortunately no shipment).
***Facebook Disclaimer – 

This promotion is in no way sponsored, endorsed or administered by, or associated with Facebook. You understand that you are providing your information to the owner of this Facebook page and not to Facebook.
Co-Owner / Webmaster / Business Relations / PT Writer
As co-owner and co-creator of The Main Street Mouse. Working in a technical support position for 18 years, it was time for a change. As the Webmaster and Project Planner, I spend most of my time researching everything from the latest Disney News, technology advances and of course keeping up on all the Marvel news that comes out. I never considered myself a writer but I've come to like blogging and sharing news with all. I feel blessed everyday that I get to spend my days working with my best friend and love of my life while we continue to grow and expand what started as a hobby all those years ago.