Over the past few years, we have been extremely fortunate to work with some amazingly talented people. Our friends who put out the coffee table book, Capturing the Magic, are no exception to that. Capturing the Magic is a gorgeous and well made book done by our friends Holly Wiencek, Eric Weber and Bill Sferrazza and collaborated with Disney Parks Writer and published author, Pam Brandon. This dream team assembled something amazing that's perfect for any Disney fan out there!
A visual journey that will change the way you see the Walt Disney World Parks, the creators of Capturing the Magic take you on an artful tour through Magic Kingdom Park, Epcot, Disney's Hollywood Studios and Disney's Animal Kingdom. With hundreds of stunning photographs of the wondrous landscapes and attractions as well as insider's wealth of knowledge, it's almost like being there.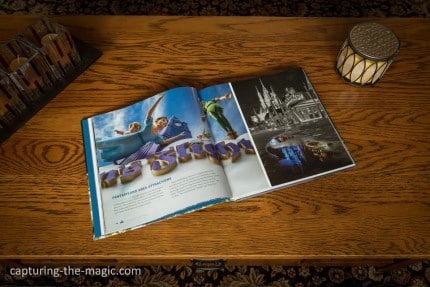 I can't say enough good things about this book. Over the holidays, I showed my copy of Capturing the Magic to family and friends, and the response was overwhelmingly positive. There are many Disney fans who cannot make it to Walt Disney World as often as they would like. Capturing the Magic is a remedy for anyone who is missing their Happy Place! The pictures are amazing and the narration is an informative personal touch. Capturing the Magic brings the beauty and nostalgia of Walt Disney World right to your living room!
To order your copy of Capturing the Magic, just go to https://www.themainstreetmouse.com/CapturingTheMagic