From Pam Brandon, Disney Parks Food Writer and posted on the Disney Parks Blog.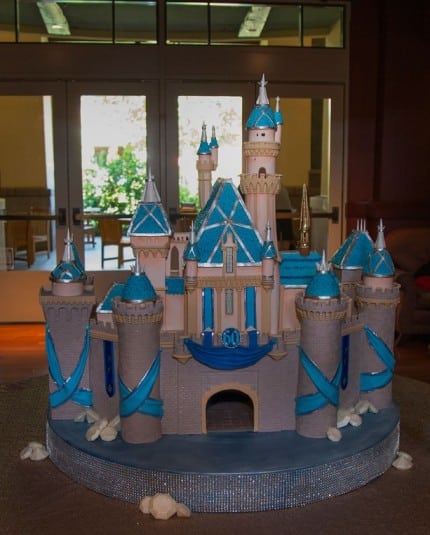 Step in the lobby of Disney's Grand Californian Hotel & Spa and the sweet smell of vanilla will lead you directly to the new Disneyland Resort Diamond Celebration centerpiece – this elegant cake, standing more than 3 feet tall, is a delightful rendition of Sleeping Beauty Castle that took a team of 10 talented bakers, artists and engineers more than 140 hours to create. (This is the same team that brings you the Haunted Mansion Holiday gingerbread extravaganza.)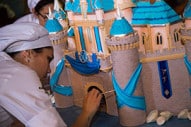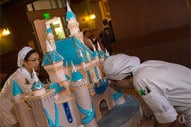 Just for fun, we asked: there are 18 pounds of marshmallows, 54 pounds of rice cereal, 30 pounds of white chocolate, 40 pounds of gum paste, 15 pounds of fondant and 6 hidden Mickeys. We won't get to eat this cake, but it sure makes a distinctive photo backdrop. Happy 60th, Disneyland Resort!