From Michelle Harker, Manager, Merchandise Marketing & Communications, Disneyland Resort and posted on the Disney Parks Blog.
Fans of our S'mores gourmet apple, prepare yourselves – this summer is about to get even better as we "treat" you to a few other surprises from our candy kitchens at the Disneyland Resort! Our candy makers have come up with some new concoctions inspired by some of your favorite gourmet apple flavors. Joining the S'mores apple for the month of July will be a similarly themed (and tasty) marshmallow wand, crispy treat and bark.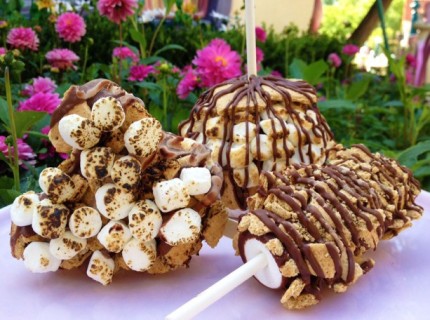 The gourmet apple and marshmallow wand are dipped in caramel and milk chocolate, then carefully layered with graham crackers and toasted mini marshmallows. You'll notice that the crispy treat is prepared almost identically, without the caramel. How could we possibly top all of that? With milk chocolate drizzle, of course!
Looking for something with a bit more "bark" than bite?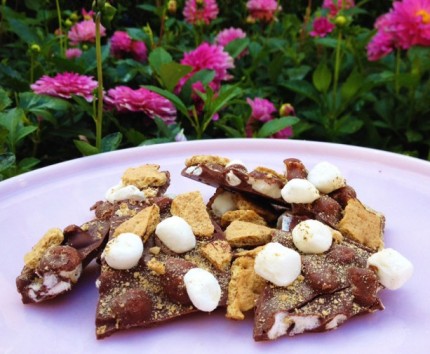 The S'mores bark is made of milk chocolate and marshmallow, topped with graham cracker pieces as well as toasted mini marshmallows.
You won't have to "camp out" to enjoy these new treats – look for them beginning July 1 at Candy Palace on Main Street, U.S.A., and Hunny Spot in Critter Country in Disneyland park; Trolley Treats in Disney California Adventure park; and Marceline's Confectionery in the Downtown Disney District.
Which one will you try first?