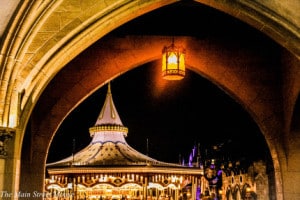 Like most, people, I enjoy taking pictures all across Disney Property.  From the parades to foodie pics, it's all fun.  For some reason though, I really seem to be into nighttime photography,  There's something about how Disney lights up in the evenings, it's really beautiful.  Also, if you get creative, you can get some really fun shots.  The photo above was taken while standing inside Cinderella Castle, looking out the back! I was happy with how it came out.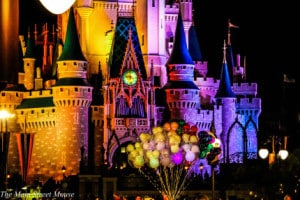 The Magic Kingdom is my favorite park to get night time pictures at.  The Castle is always lit up so pretty, and other landmarks throughout the park have a similar effect.  The Haunted Mansion is another great photo spot at night, but then again, I love that attraction, so any time is a good time to head back there!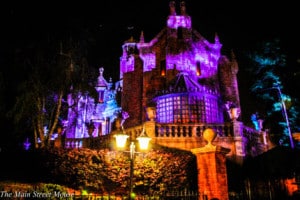 Great evening photos can get achieved not only by a fancy camera, but also from a camera on a phone, I've gotten great shots with both.  If you're using your phone, try downloading an app like Snapseed to edit your Disney pics, they come out really pretty and there are a lot of filters you can use! So stay late at the Parks, get some cool photos and have some fun! You'll be glad that you did!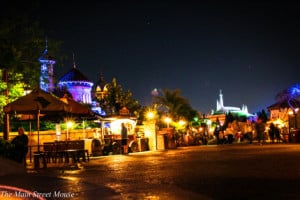 Photography equipment courtesy of Kingdom Camera Rentals