Photography Friday ~ Anyone Can Get Great Pics at Disney!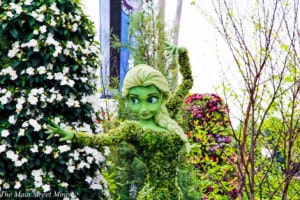 Not long ago, Lenise at Kingdom Camera Rentals called me with a great idea. She asked me to take one of her fabulous cameras, and use it to take pics of my family and of sights at the various Disney Parks when we visit. I thought this sounded interesting, but I did have a little pause, because I'm not a "photographer" and I'm used to taking photos with my IPhone. I wasn't sure if I could do it. But… this very fact is precisely why Lenise wanted me to try her camera out, to prove that ANY person could take great pics at Disney, whether you're familiar with cameras or not. People these days are so used to taking pictures of their families with a phone, which is ok, but what happens down the road? Wouldn't you want good quality photos that you can print out and enjoy for years to come? I know I did, and now I do thanks to our experiment.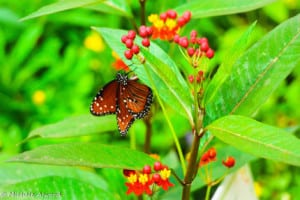 The Saturday that we met Lenise to get the camera and get a photo lesson, I was a little nervous. We met her at Epcot, and we got to work right away. The Fun Package camera that she gave me was great, and I learned to use it pretty quickly. We walked around for the entire day, taking pics of flowers and topiaries at Epcot's Flower and Garden Festival. My nerves quickly went away, because once I started snapping pics, it got addicting and I couldn't stop. It really is SO much fun! When you walk the parks with a camera in your hand, you tend to pay more attention to your surroundings, and look for nice photo opportunities. Lenise gave me a wonderful lesson in photography, but since then, I've been on my own. She has created a monster, I have to confess. I'm really enjoying the camera and getting photos of my family and all of my favorite things at Disney.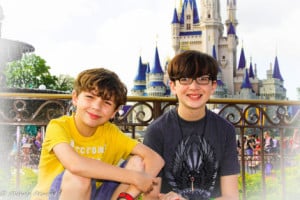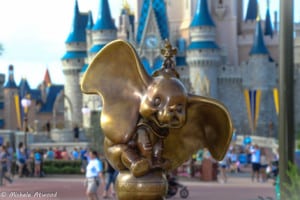 The camera has automatic settings, so you don't have to shoot any pics manually if you're not comfortable with it. The settings cover everything from fast movement with the sports setting, to taking close ups of flowers, as well as a portrait setting for family photos. All are easy to use. I'm also finding that a lot of it is trial and error. Try taking a pic in one setting, if it's not the image you were hoping for, try it again but on another setting. It's amazing how different things can look. There is even a setting for dark rides and rooms, which is great for inside stores or restaurants, or when you get comfortable, inside the Haunted Mansion (minus the flash of course). Dark rides take a bit more skill, as do fireworks, but I'm always practicing. I'm bound to get it right if I keep trying!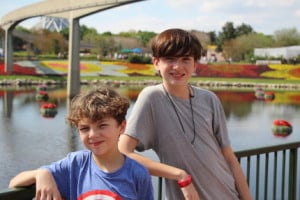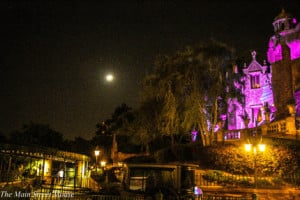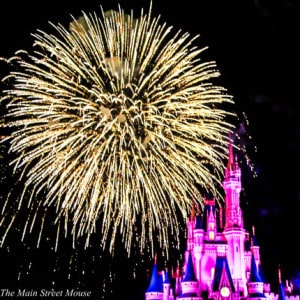 Even though I was a bit apprehensive about trying my hand at taking pics, I'm so glad that I gave it a go. Taking family pics at Disney has become so much more fun now that I have a better quality camera to use. The same goes for taking pictures of the Castle, Wishes, Festival of Fantasy…. etc. It's all been great. Getting a good camera from Lenise was a great idea, and I wish I had done it sooner. If I can get good photos, anyone can! Don't be afraid to try! Once you get the hang of it, you'll have beautiful Disney memories that will last you a lifetime! ~M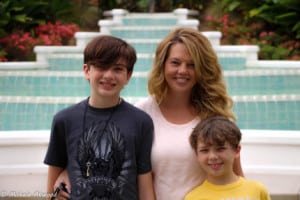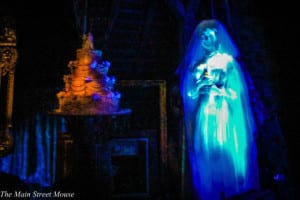 *If you are interested in renting a camera for your next Florida vacation, contact our friends at Kingdom Camera Rentals for more information. http://www.kingdomcamerarentals.com/
Michele Atwood is the Owner/Editor of The Main Street Mouse and it's subsidiaries and author of the book "Moving to Main Street U.S.A." Michele also contributes Disney news to the Joe Kelley Morning Show on 96.5 WDBO in Orlando. She and her family made the move from Michigan to the Orlando area to pursue their Disney dreams. Michele is a life long Disney fan, and has two sons who have followed suit, each going on their first Disney trip before their first birthday's. Part of the goal Michele has for The Main Street Mouse is not only to keep members informed, but to create somewhat of a Disney Family by relating to others through personal experiences and opinions. Also, Michele is making it a priority to share stories of inspiration and hope to other Disney Fans in an effort to share the Magic and hopefully make a difference in the lives of others.