Miss Piggy to Receive Her First Major Award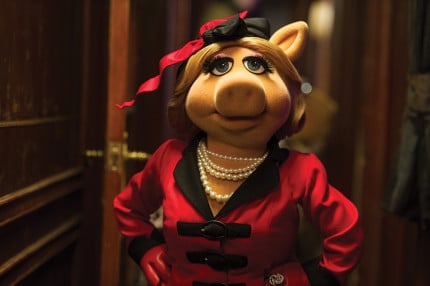 From the Disney Insider blog: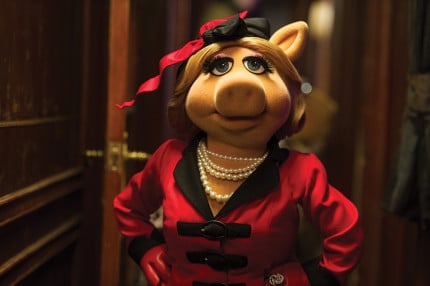 Because she is a world-renowned diva star of stage and screen, it may come as a surprise that Miss Piggy has never won an award. Yes, although she has starred in eight feature films, Emmy award-winning television series and specials, and has inspired millions the world over, Miss Piggy has no statues warming her shelf at home.
This will all change on June 4, when Miss Piggy is presented with an award at the annual Sackler Center First Awards at the Brooklyn Museum. The annual Sackler Center First Awards celebrates women who have broken gender barriers and made remarkable contributions in their fields. Elizabeth Sackler, founder of the awards, will present the award to Miss Piggy. After her acceptance speech, Miss Piggy will sit down for a 20-minute video retrospective of her career and a conversation with Gloria Steinem.

Commenting on the news, Elizabeth Sackler said, "Miss Piggy deservedly joins this august pantheon of extraordinary women who have previously received the award. Miss Piggy embodies exceptional spirit, determination, and grit, when needed, which has taught important lessons about overcoming obstacles to millions of young people, parents, grandparents—and virtually everyone who has ever watched this indomitable character on television or in films."
"Moi is thrilled—but frankly, not surprised to be receiving this Sackler Center First Award," Miss Piggy said. "It is truly wonderful to be celebrated and share this honor with fellow legends, role models, and pioneers of female fabulosity. We rock!"
Kermit the Frog will also be in attendance at the ceremony to witness Miss Piggy receive this great honor.
Co-Owner / Webmaster / Business Relations / PT Writer
As co-owner and co-creator of The Main Street Mouse. Working in a technical support position for 18 years, it was time for a change. As the Webmaster and Project Planner, I spend most of my time researching everything from the latest Disney News, technology advances and of course keeping up on all the Marvel news that comes out. I never considered myself a writer but I've come to like blogging and sharing news with all. I feel blessed everyday that I get to spend my days working with my best friend and love of my life while we continue to grow and expand what started as a hobby all those years ago.