Disney Villains And Their Kids
Have you ever thought about what it would be like if Disney's most iconic Villains or Hero's for that matter, had children?  What type of parents would they be?  Well coming this summer, you are going to get that opportunity to see what it would be like.  There is a new Disney Channel original movie coming called "Descendants".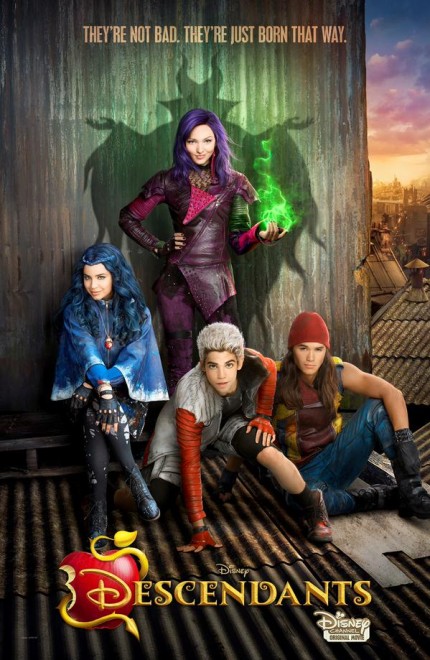 So you maybe wondering, what's this story going to be about.  Prince Ben the son of Belle and Beast, is to become the new King.  His first order of business is to take some of the villains home-schooled teens and give them a chance to fit in at Auradon Prep.  The villains he will give the chance to are Jafar's son Jayden, Cruella's son Carlos, the Evil Queen's daughter Evvie and Mal who is the daughter of my favorite villain, Maleficent.
Now you maybe wondering how the Villains and the Hero's all exist in one world and not be at war.  Well all the villains have been sent away to Isle of the Lost and a magical barrier has them trapped there.  Although Maleficent has a new plan, since Ben is allowing the kids to have a chance to blend in with the others in the Happily Ever After land of Auradon.  Maleficent has given the kids a task, to steal the Fairy Godmother's magic wand from a museum and free the Villains from the Isle.
Now this movie is going to have a little of everything, from action and adventure to a romantic comedy and they will even have musical numbers. The musical numbers are being directed by someone that knows how to make that part of a movie big, Kenny Ortega who was involved with High School Musical.
Those beloved baddies of classic animated movies are "misunderstood in a lot of ways," says Kristin Chenoweth, who has a darkly humorous turn as the evil Maleficent. "Everybody wants what they want, and these villains want what they want."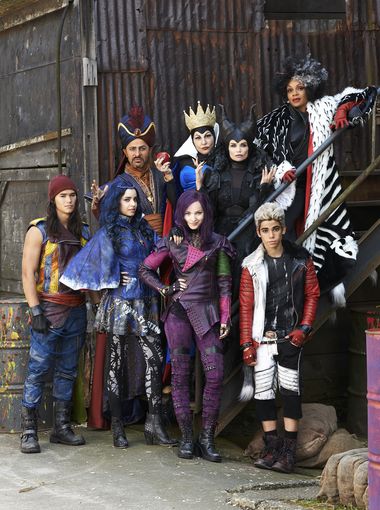 I admit, i'm looking forward to seeing this film when it debuts.  As we hear more about the date and time, we will be sure to pass that along to you all.
In addition to the characters mentioned above for the villains and Prince Ben for the good side, we will also have the following Hero's:
Queen Belle and King Beast
Queen Rapunzel and King Eugene Fitzherbert
Fa Mulan and Li Shang
Queen Aurora and King Phillip
Fairy Godmother
Sultan Aladdin and Sultana Jasmine
Queen Cinderella and King Charming
Dopey
Snow White
The novel for this story is called "The Isle of the Lost: A Descendants Novel" is due out on May 5, 2015.