Taste of Hollywood Returns to Disney's Hollywood Studios for the Holiday Season
From Rachel Brent, Food & Beverage Marketing Communications Coordinator and posted on the Disney Parks Blog.
With the hustle and bustle of the holidays approaching, check a delicious meal-to-go and a reserved seat for Fantasmic! off your list with Taste of Hollywood to Go at Disney's Hollywood Studios. From December 24 to 31, the popular Taste of Hollywood To Go option will be returning with a few new entrees, all of which include a reserved seat for Fantasmic!.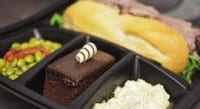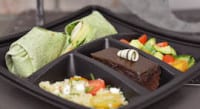 Adults can choose from a vegetable sandwich served with ginger-marinated tomatoes and cucumbers, quinoa salad and chocolate cake; shrimp salad served with pita, ginger-marinated tomatoes and cucumbers and mandarin orange cheesecake; golden fried chicken served with roasted garlic mashed potatoes, sweet corn and carrots and warm apple crisp; cold-cut roast beef sandwich with creamy horseradish served with classic potato salad, grilled asparagus and chocolate cake; California sushi tuna roll served with avocado, orange and tomato salad, ginger-marinated tomatoes and cucumbers and spicy pecan-chocolate cluster.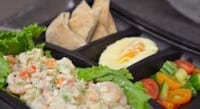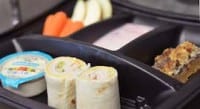 Kids' choices include a power pack with strawberry yogurt, apple wedges, carrot sticks with ranch dip, fish crackers, an organic apple cinnamon and oatmeal snack-size sandwich bar or a turkey and American cheese wrap with strawberry yogurt, apple wedges, carrots with ranch dip and a seven-layer cookie bar.
Reservations are now open, and can be made by calling 407-WDW-DINE up to 24 hours in advance. If you do not have a reservation, you can always check the day you are in the park for availability. Meals can be picked up from Min & Bill's Dockside Diner from 11 a.m. to 8 p.m. Choice of Fantasmic! showtime is based on availability, with the number of seats based on the number of meals purchased.
Latest posts by TMSM Avenger
(see all)