Cítricos–Breakfast and Brunch with the Disney Princesses
From Jean Volante, Manager of Dream Making, Disney Floral & Gifts/DEG and posted on the Disney Parks Blog.
When you were little, did you dream of being a Princess? I did. Actually, truth be told, I remember dressing up in oversized gowns, my mom's high-heeled shoes and Grandma's old jewelry. Then, once in full costume, I could be found "performing" in front of my bedroom mirror. What an imagination I had … and even more so … the concern I created for my parents (lol). Now as a grown-up I get the opportunity to channel this imagination with new Disney gifting experiences that help make your dreams come true such as being proclaimed a princess at Walt Disney World Resort perhaps? Intrigued? Then read on …
While we spruce up Cinderella's Royal Table, we are offering a magical experience at Disney's Grand Floridian Resort & Spa–Cinderella's Dining at Cítricos–Breakfast and Brunch with the Disney Princesses from January 8 – March 3, 2015. Cinderella will welcome each guest upon arrival, and the Disney Princesses will greet each table during the dining experience for photos and autographs. You will be able to join in an interactive "Magical Wishing Ceremony" with Cinderella and the Disney Princesses–complete with "wishing wands" and "wishing swords" for the children. Sounds amazing, right?! There's more …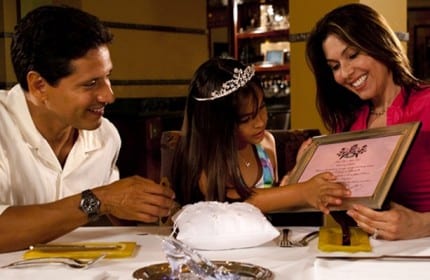 What if you could add on to the experience with a personalized Princess Proclamation just for your little one. This over–the-top gifting surprise provides the extravagant fairy tale treasures that make her dream a reality. Take a look. Waiting for her on the table when you arrive at Cinderella's Dining could be "My Disney Fairytale Proclamation."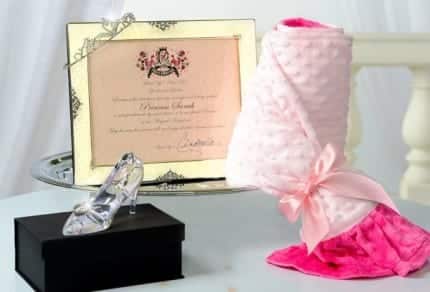 Included is a personalized proclamation, signed by a favorite fairy tale princess, a pink plush princess cape (which transforms into a blanket as well), a gemstone tiara and an almost life-size crystal light-up slipper. Imagine your little one receiving these keepsakes at Cinderella's Dining at Cítricos! And yes, there's more!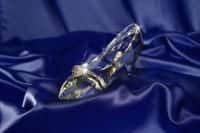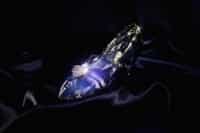 For those who want to enhance the experience even more, you can add on First Wish, to commemorate her memory made during the magical wish ceremony.
Take a look …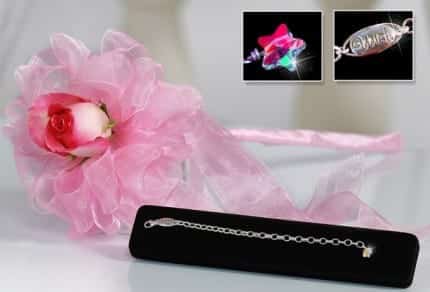 This exclusive keepsake includes a pixie-dusted wishing rose wand and silver wish charm bracelet featuring a Swarovski crystal "wishing star." After she makes her wish, celebrate the memory by placing the bracelet on her wrist as a reminder to believe. Over the years, collect charms to add to her "wish bracelet" that symbolize dreams come true, such as getting a part in a school play, overcoming a challenge etc…and it all began at Disney.
So here's how this works. Simply book a reservation for Cinderella's Dining at Cítricos (407-939-DINE) and let a cast member know you're interested in My Disney Fairytale Proclamation or First Wish, then they will connect you to a Disney Floral & Gifts Dream Maker to add this gift. Or, if you already have a reservation, order through the links above or call a Dream Maker at 407-WDW-GIFT. Once your gift is ordered, our Basketeers will create your surprise, and then deliver it to the restaurant to be placed on your table prior to seating. There's one catch … like any limited time offer, you'll want to check out Cinderella's Dining at Cítricos and these add on gifts sooner rather than later. They're available now. This is definitely one of those "before the clock strikes midnight" opportunities … an experience that includes fairy tale Princess keepsakes vs oversized clothing and Grandma's jewelry … just sayin.