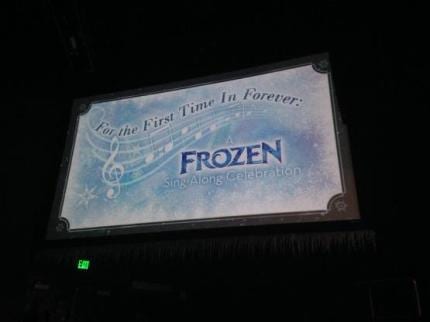 Since all of the new Frozen fun has been announced, I think it's only appropriate to talk about Frozen this week! We recently went back to Hollywood Studios to visit Frozen Summer Fun again. Our main focus of the visit was to go to the sing-along. This was the first time we used FastPass for this show. It gave us a return time and people were already lined up when we got there. It appears there are three lines now. One for FastPass, one for people with return time cards, and one for standbye. We were able to get front row to the left of the stage. Our best seats yet!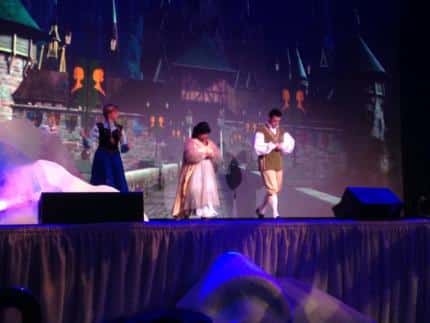 The stage is setup beautifully for Anna, Kristoff, and Elsa. The Royal Historians of Arendelle are so funny! The way they retell the story of Arendelle is probably the most amusing. They introduce all of your favorite songs and invite everyone to sing-along! It's one of the cutest retellings that you could imagine. They show all the lyrics with the video even though you most likely don't need the words since you've heard the songs so many times.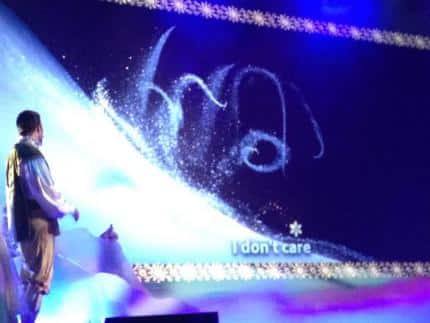 I know we all sing the songs so don't try to hide it. The best thing about the sing-along is that you get to sing at the top of your lungs. I know you want to! It's hard to resist! Just imagine seeing the smiles on everyone's faces. I know I have a big giant smile the whole time as well as the rest of my family. Even my dad was singing!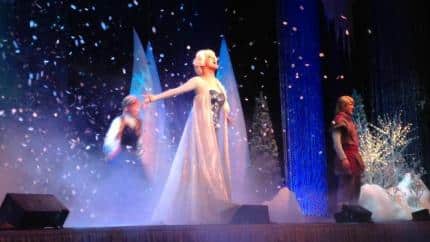 Overall, the show is hilarious. The best part is when the Royal Historians tell us that Olaf is the one who saved Anna. Imagine if Olaf really did save Anna! How do you think the ending would change? Also, if you've seen the show, what's your favorite part?
About TMSM's Teen Perspective Writer Gabby Adani:
"Hi Mainstreeters! I'm Gabby and I'm going to be writing about Disney from a teen's perspective. But first let me tell you a little bit about myself. I'm 13 years old and have had Disney Annual Passes my whole life. Disney is literally my second home. I'm an honors student and enjoy school. My favorite sport is volleyball. I play for both my middle school team and the YMCA. I am also a huge fan of Star Wars."