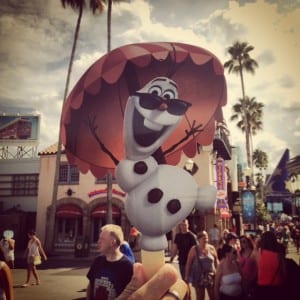 I was on the phone with my Dad yesterday, and he was asking how the boys were doing and such, and asked if they're ready to go to school. I said it seems that they were, and he said "Wow, they had the summer of a lifetime, didn't they?" After a little thought, I have to agree with my Dad, they really did have an amazing summer! I suppose that's over now though, well, sort of.
It's such a weird feeling. Normally, once school starts we just go back to the ho-hum ways of daily life. Nothing exciting or fun. It's a little different now, being that we're Disney locals. Yes, we have to get on a routine and get back to "normal" life, but it's a new normal here in Florida. I still have Disney work to do, even while the kids are in school, so summer life isn't totally over. Plus, we have evenings and weekends, so the "Summer of a lifetime" isn't totally over, just altered.

The boys were in good spirits today, they took going back to school in stride, no complaining or dragging behind. I thought they might be a little blue, being that "fun time" is on hold and they have to start school. Not just school, but a new school, and starting 3 weeks earlier then they are used to like in Michigan. They did well, better than me actually. When I dropped them off this morning, I looked in the mirror behind me and watched them walk in the doors for their first day at their new school. I had tears behind my sunglasses, but I didn't let them know. I'm so proud of them and how they handled the changes this summer. We took a huge leap of faith and moved across the country, away from family and friends, just to be near the Magic and for the greater good of TMSM. So many changes, but they are doing great. I'm praying that they continue to like it here.
So, yes, reality is setting in, school is back in session, and we're finding a new normal. But my Dad is right, we all had the summer of a lifetime. We were blessed enough to be able to come down to Florida and pursue our Disney dreams, and spending time at the various Disney Parks these past 8 weeks have been awesome. Times are changing, new routines are here, but we're still lucky and don't take it for granted one bit. I usually don't give you all a Florida update until Wednesday, but since school started today, I had a little inspiration to write something extra. I hope all of you who have kiddos going back to school soon have a magical, safe and happy school year! More updates to come, thank you for following along on our Disney journey with us! ~M