MyMagic+: Personalizing Your Disney Vacation with My Disney Experience
One of the questions we get most often from members is how to MyMagic+ work exactly.  If you don't work with it often, it can be overwhelming.  Trying to plan out your vacation and make the best use of the resources Disney gives you.  I have to admit, I learn new things about what's available all the time.  Thomas Smith, Social Media Director, Disney Parks has been putting out monthly blogs about how to use different parts of MyMagic+ and how it a great application once you learn it.
Last month, we talked with our creative team about the resort flyovers now available with My Disney Experience – a key component of MyMagic+ at Walt Disney World Resort. Today, we're talking with some of you about getting started on the web site and mobile app.
New to My Disney Experience? It's the key to personalizing your entire visit. Getting started is easy – really, it's done in just three steps.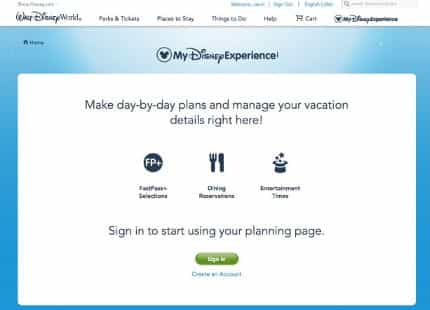 First, log on to the My Disney Experience website or download the newly redesigned mobile app to create your own account and customize your visit.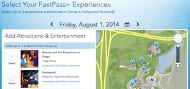 Next, link any of your Walt Disney World Resort Hotel reservations and park tickets to your account planning page. If you don't have reservations or tickets, both can be added later.
And the final step is the best part – selecting your favorite Disney attractions, shows and more with FastPass+and booking dining reservations. You can also set up reminders for fireworks times, parades and character experiences along with many other features.
Disney is just getting going with the MyMagic+ series, but we will be sure to pass along these as we get more of them.