On This Day In Disney History: Rock 'n' Roller Coaster
On July 29th, 1999, Walt Disney World's Rock 'n' Roller Coaster starring Aerosmith opens with a special invitation only party with non other than the band themselves in attendance.  The guests of the party are treated to a all-you-can-eat buffet and bar and a chance to ride the coaster with a member of the band.  The official open to the public is the next day.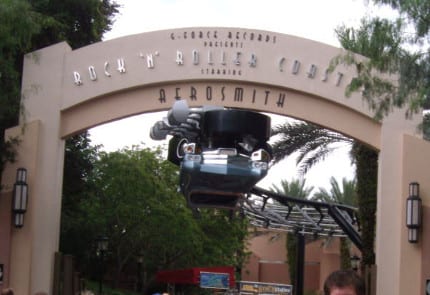 For those who haven't experienced the ride, here is a quick run down.  The line takes you in the G-Force Records studio to see Aerosmith working.  They acknowledge the fans watching, but their manager is pushing them they need to get to a show.  The band loves their fans so much, they insist their manager get everyone to the concert with backstage passes to see the show.  Problem is how do you get so many fans to a concert quickly?  A super stretch limo of course!!!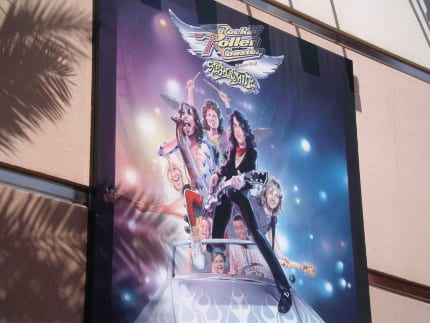 You are ushered out a door into the back alley where you are going to board the "limo" and now the fun will begin.  The car pulls up and you see the freeway signs flashing about congestion and to hold on tight.  The limo goes from 0-57 in 2.8 seconds and now you are flying through the Los Angeles freeways and you even go upside down a few times.  Neon signs everywhere while you are flying around in the dark.  The whole time, Aerosmith's music is playing and making the ride even better.  It's such a fun ride and if you haven't tried it, you should.  I don't like to go upside on rides, but this one I don't mind so much.  At the end,  you pull up to what looks like the outside of the venue and get out on the red carpet.  As you are exiting you see the band on different monitors performing their show.  You then pass through the gift shop which has some really great things.  Even if you don't want to ride, take a walk through the gift shop.  It's the perfect place to pick up a souvenir for the musician in your family.