From Michelle Harker, Manager, Merchandise Marketing & Communications, Disneyland Resort
Wondering what merchandise events are headed your way this August at Walt Disney World Resort? Take a look!
July 30 – August 3: Looking for the opportunity to meet artist Greg McCullough? Greg will be appearing at Art of Disney in Downtown Disney Marketplace, July 30 – August 3 and again from August 20 – 24. Planning to visitEpcot, August 13 – 17? Great! Look for additional appearances by Greg at their Art of Disney, throughout the day.

August 7 – Meet Disney's "Planes: Fire & Rescue" director/co-writer Bobs Gannaway from 3 – 4 p.m. at Once Upon A Toy in Downtown Disney Marketplace, as he signs some of the new "Planes: Fire & Rescue" merchandise available at Disney Parks.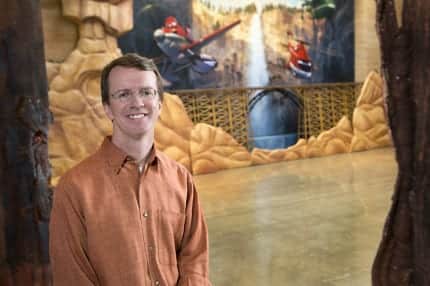 August 7 – 11: Find the latest releases from Precious Moments doll designer and artist Linda Rick at Once Upon A Toy in Downtown Disney Marketplace.
August 14 – 17: Keep an eye out! Renowned artist David E. Doss will be appearing daily at Art of Disney in Downtown Disney Marketplace. Stop in and find a new piece of art to add to your collection!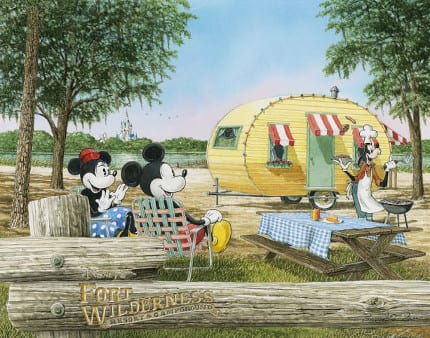 August 14 – 17: It's time for you to check out the latest releases from international artist Larry Dotson, who will be appearing throughout the day at Main Street Cinema in Magic Kingdom Park.
August 23: Keep an eye out for spellbinding commemorative T-shirts and more as part of the "Villains Unleashed" event at Disney's Hollywood Studios. Remember, a separate ticket is required to attend this event. If you are thinking of going, purchase tickets now at www.DisneyVillainsParty.com or by calling 407.939.1933.
August 29: Be sure to pick up a copy of Tinker Bell: An Evolution, a full biography about everyone's favorite fiery fairy by author Mindy Johnson. Mindy will appear at Art of Disney in Downtown Disney Marketplace from 3 – 4 p.m., alongside special guest and Disney Legend, Alice Davis. Tip: Also being released during the event is Marc Davis: Walt Disney's Renaissance Man.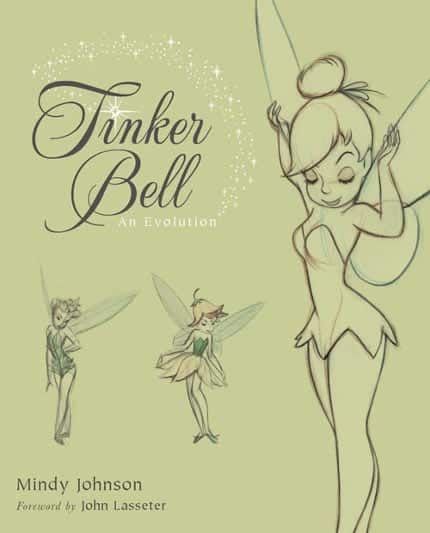 Here are a few other things to keep in mind. Artists Brian Blackmore and Greg McCullough will be appearing during Harambe Nights at Disney's Animal Kingdom.
It's also your last chance to get your ticket to Disney Trade Celebration 2014 – Imagination Gala taking place at World ShowPlace in Epcot, September 5 – 7. A limited number of tickets are still available, so sign up for the Pin and Vinylmation Showcase Packages today! Tip: Keep watching www.DisneyParksMerchandise.com as we release details about this year's Silent Auction lots.
There's one last thing I couldn't resist showing you. Here is a sneak peek at the next hand-painted Ink & Paint Cel debuting at the Animation Gallery in Disney's Hollywood Studios on September 27, 2014. This limited release titled "Summertime Pals" is so cool, you won't be able to resist it. Not able to make it to the event? Disney Event Services is taking pre-orders via www.disneyurl.com/CelPreOrder now through September 25, 2014 at 5 p.m. EDT.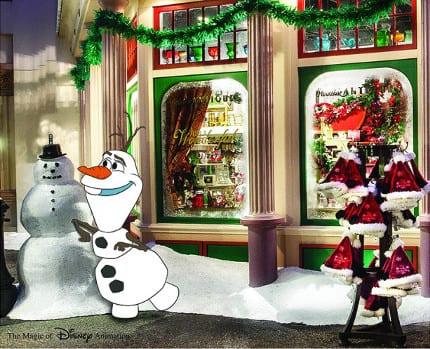 Are you ready for these events and more?