From our friends at the Disney Parks Blog.  Here is some more information in regards to what most feel is the highlight of the "Festival of Fantasy Parade", Maleficent's Dragon.
One of the highlights of the new "Disney Festival of Fantasy Parade" at Magic Kingdom Park is seeing Maleficent from "Sleeping Beauty" loom overhead in the form of an enormous, fire-breathing dragon.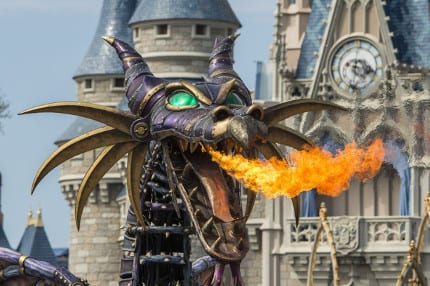 We recently sat down with Parade Designer Richard Improta from Walt Disney Parks and Resorts Creative Entertainment, along with Tony Award-winning Production Designer Michael Curry, to discuss the inspiration behind this show-stopping float and their collaboration that brought Maleficent to epic life on the street.

Have you seen the new parade yet? Tell us what you think of it in the "Comments" section below!