Music from Aladdin The Musical
Thanks to this video from Disney Theatrical Group, you can watch the cast of Aladdin the Musical perform with an orchestra for the first time. Apparently this is called a "sitzprobe." Who knew?
Aladdin opens on Broadway March 20 (it is already in previews). It looks like we need to find a magic carpet to fly us to New York. Immediately.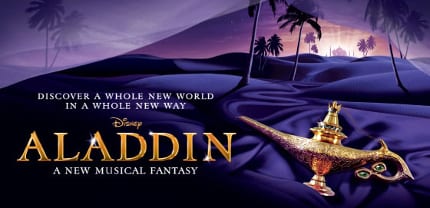 This story was found on the Disney Playlist blog