Space Mountain T-Shirts on Disney Parks Online Store March 10-16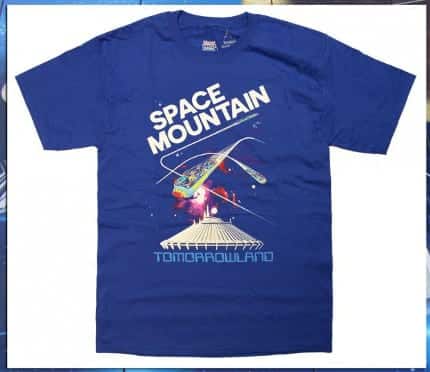 TMSM friend Steven Miller, Merchandise Communications Manager, announced today that Space Mountain Shirts are going to be available on the Disney Parks Online store from March 10 through the 16th.  Below is Steven's article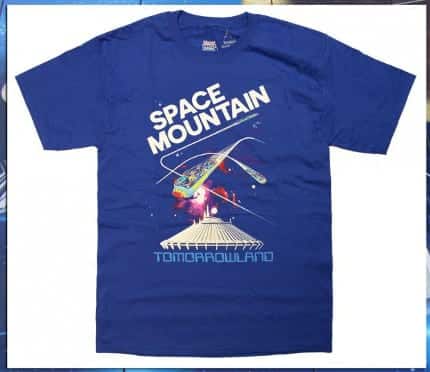 "Space shuttle, this is flight safety…"
I can still recall my first ride on Space Mountain during my first trip to the Walt Disney World Resort in July 1983. The attraction was my first Disney coaster and, despite some tears after that first ride, it quickly became a favorite thing at Magic Kingdom Park. During subsequent family vacations, you could usually find me at the attraction with a giant video camera in hand (I love the queue, particularly the atmospheric music). Today, I'm happy to announce that Space Mountain will be the next attraction poster T-shirt for the Disney Parks online store. We will be offering two different shirts online only from March 10-16, 2014.
The first T-shirt shown above was inspired by an attraction poster from 1977. According to the wonderful book "Poster Art of the Disney Parks" by Danny Handke and Vanessa Hunt, the original attraction poster was designed by Jim Michaelson, Ernie Prinzhorn and Rudy Lord. Disney Design Group artist Richard Terpstra created the design featured on this shirt.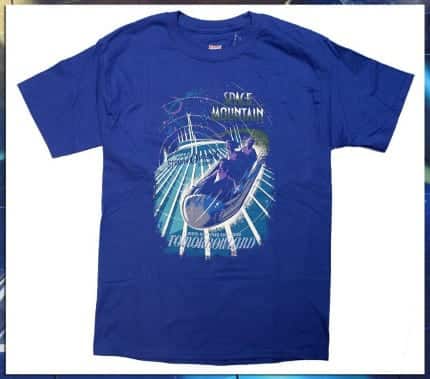 Richard also designed the second shirt that was inspired by a Walt Disney World Resort attraction poster from 2010 by Josh Holtsclaw.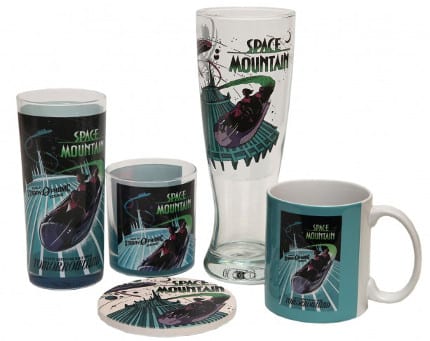 In related news, Josh's poster design from 2010 will be included on drinkware coming to the recently discussed Disney Centerpiece location. Above is an image of those items together, which will join similar drinkware and more when the Marketplace Co-Op opens at Downtown Disney Marketplace in a couple of months.
For now, I invite you to visit http://www.DisneyStore.com/ParkEvents to order the Space Mountain shirts from March 10-16. They will ship in 6-8 weeks once orders are completed (express shipping is not available).
You are cleared for launch!
Co-Owner / Webmaster / Business Relations / PT Writer
As co-owner and co-creator of The Main Street Mouse. Working in a technical support position for 18 years, it was time for a change. As the Webmaster and Project Planner, I spend most of my time researching everything from the latest Disney News, technology advances and of course keeping up on all the Marvel news that comes out. I never considered myself a writer but I've come to like blogging and sharing news with all. I feel blessed everyday that I get to spend my days working with my best friend and love of my life while we continue to grow and expand what started as a hobby all those years ago.