Kingdom Keepers VII: The Insider – Book Signing with Ridley Pearson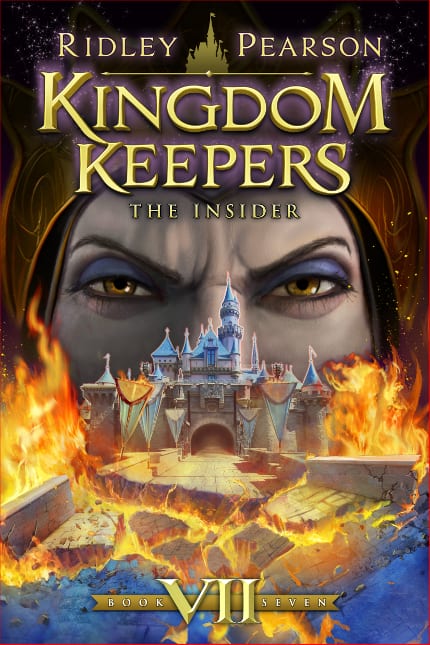 Don't miss your chance to meet acclaimed author Ridley Pearson when he appears at the Walt Disney World® Resort, to celebrate the release of his newest book, Kingdom Keepers VII: The Insider, the much anticipated final addition to the Kingdom Keepers saga. Wristbands will be distributed for this event. Please see wristband distribution information below.
Appearance Schedule:
March 26, 4 – 6 p.m. at Once Upon A Toy, Downtown Disney® Marketplace
 March 27,  9 a.m. – 11 a.m. at The Writer's Stop, Disney's Hollywood Studios™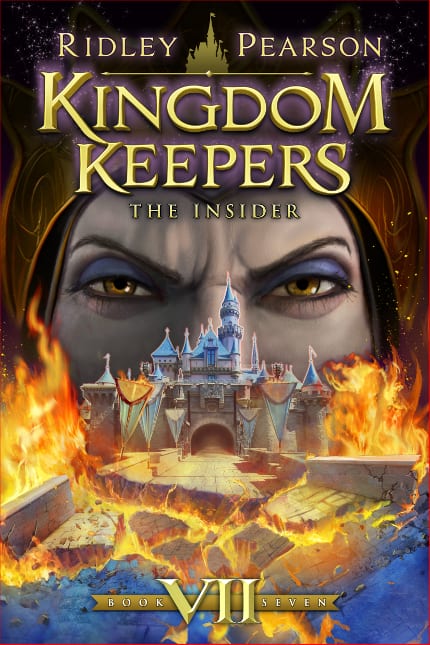 Kingdom Keepers VII: The Insider
The Kingdom Keepers' senior year in high school is almost over. For more than three years, things have been quiet. Their battles are long behind them, they agree, the threat to the Disney realm silenced albeit at great cost. But inside the catacombs of the Aztec temple where Finn Whitman faced down his nemesis, the monstrous Chernabog, a new threat brews.
Deception and betrayal rock the Kingdom Keepers as the merciless group of Disney villains known as the Overtakers stage an unexpected comeback. But a discovery by the Keepers provides them with one hope of victory-a lost icon. It was believed to be gone forever. The Keepers have one last chance to preserve the heart of the Kingdom-Disneyland-from a terrifying destruction decades in the making.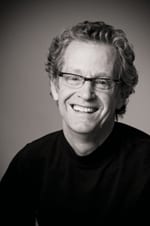 About Ridley Pearson
Ridley Pearson has written nearly 30 novels, many of them New York Times bestsellers, including the Peter & The Starcatchers trilogy with Dave Barry. He is also the author of The Kingdom Keepers, Cut and Run, The Body of David Hayes, and Killer Weekend. He was the first American to be awarded the Raymond Chandler/Fulbright Fellowship in Detective Fiction at Oxford University. In addition, he writes for TV and film: In 2003, a documentary he wrote about Alcoholics Anonymous aired on A&E in 2003 and The Diary of Ellen Rimbauer aired on ABC in 2004. Ridley, his wife, Marcelle, and their two young daughters split their time between St. Louis, Missouri and Hailey, Idaho.
When he's not writing or reading to his children, the author plays music with The Rock Bottom Remainders, a band of best-selling authors who play shows around the country to raise money for America Scores. His bandmates include Dave Barry, Stephen King, Amy Tan, Scott Turow, and Mitch Albom.
Wristbands will be distributed to Guests on the day of the signing with each purchase of Kingdom Keepers VII: The Insider by Ridley Pearson allowing the wristband owner to get two books signed. A wristband from the appearance location is required to meet Ridley Pearson. A limited number of wristbands will be available the day of the signing. Once the wristbands have been distributed, the line to meet Ridley Pearson will close.
 Separate admission is required to enter Disney's Hollywood Studios™.  Appearances are subject to time and availability and are not guaranteed. Restrictions apply. Event and information are subject to cancellation or change without notice including but not limited to dates, times, release dates, appearances and retails. A valid Walt Disney World® Resort receipt may be required.
©Disney
Co-Owner / Webmaster / Business Relations / PT Writer
As co-owner and co-creator of The Main Street Mouse. Working in a technical support position for 18 years, it was time for a change. As the Webmaster and Project Planner, I spend most of my time researching everything from the latest Disney News, technology advances and of course keeping up on all the Marvel news that comes out. I never considered myself a writer but I've come to like blogging and sharing news with all. I feel blessed everyday that I get to spend my days working with my best friend and love of my life while we continue to grow and expand what started as a hobby all those years ago.