Thursday's Random Acts of Kindness ~ Jason's Story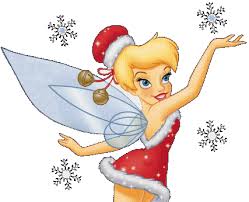 Christmas is less than a week away, and this time of year is hard for so many people.  People get busy preparing for Christmas, making plans, shopping, baking, wrapping gifts, etc.  In the hustle and bustle of the Christmas Season, I think it's important to remember those who are having a rough time, whether it's financial, personal, or really any kind of hardship.  Taking a minute out of our busy schedules to stop and think of others, and maybe make a kind gesture, may only be a minute to us, but could mean the world to someone who needs it.  I had heard about the family in this week's article, and their story touched my heart.  They are a Disney loving family, who had the unthinkable happen to them this past year, and could really use some Disney Magic and Christmas Cheer.  Here is their story, courtesy of the Mom of the family, Tracy:
I really do not know how to tell this story. Never have been told to write it down. I guess I will start with just a short bit of the past because it will let you into the present.
My name is Tracy Marshall. I am an average, run of the mill, mother of two rowdy boys that live in Charlottesville, VA. When I was little I dreamed nothing more of being an animator for Disney. I was living my dream until my mother was temporarily immobilized due to surgery and my father had to return to work. Due to the values I had been raised with, I returned home in January of 2003 because family was more important than anything.
That March I met my future husband Jason. We married in September 2006 and in May of 2008 welcomed our first son Christopher. Fast forward two and half years later, our second son Nathaniel entered the world. Life was good for some time like all marriages. We had our two children, bought a house, living the dream. I was and still am a water safety instructor and assistant manager at an aquatic facility. Jason was a service writer at a local car care center. Then the world started crumbling. Jason lost his job and he downward spiraled from there. I tried to be the super supportive wife and keep us afloat. We were facing foreclosure and everything was putting strain on me and our marriage.
Then on January 11, 2013 my husband was traveling to a friend's house and while doing so talking to me on the phone to pass some of the long drive there. I then heard the phone seem to drop. We lived in the country and I thought the call dropped or was interrupted for a second. I called his name several times. I then got that awful feeling in the pit of your stomach. Immediately I called the police. Within a minute, they called back stating he was in an accident. The next few minutes, though they seem a blur, seemed to take ages. I managed to call both mothers, grab both kids and clothes, send an email to work, and get on the road all in less than 10 minutes. The whole time Christopher was asking me what had happened. I explained that daddy had been in an accident and mommy needed to get to him.
I dropped my boys with my father and switched cars with my mother driving. All three of us arrive to the hospital but he had not. I was stunned at this. I called the other hospitals and then the police department again. After almost 2 hours a State Trooper returned my call. He informed me he was on his way to meet me. I don't recall the whole thing, but my mother told me I hung the phone up and looked at her and said "That was the State Police." Having been a nurse for years, my mother knew what was coming and went to the information desk and told them we needed the private family now. While in there my mother-in-law and I are praying and my mom is sitting off to the side waiting. After what seemed like forever, the officer shows. He asks me if I'm Mrs. Marshall and I reply yes. The next sentence no one should have to hear. "Mrs. Marshall, I'm sorry to inform you, but Charles (Jason's given name) did not make it through the accident." I stood there stunned and feeling like the wind was knocked out of me. I could hear his mom behind me sobbing. I didn't want to believe what I just heard. My mother-in-law also just lost her only child.
When we all finally leave the hospital, I am taken back to mom's house. Mind you, I have at this point been up just over 24 hours. My poor little boy Chris hears us come in and he comes up to me and notices that I have been crying and asks me so innocently, "Mommy, why are you crying? Is Daddy okay? He's okay, right Mommy? He only got a scratch right?" I reply, "No, baby. We can't see Daddy anymore. He became an angel last night and went to do a job for God." He pleaded with me why and I explained in as simple terms as I could for a four year old. To this day, I do not know how I gathered the words nor had the strength to do so. I finally went to sleep after almost 46 hours and not willingly. I still thought I was in a dream.
The next days were even worse. I had to plan a service for my husband and obituary and say my final goodbyes to him. I stayed away from work for two and a half weeks. I was told I probably should have taken more, but I was going crazy. My lawyers were able to stop the foreclosure temporarily. Ultimately, we moved in March closer to town and in an apartment. It was hard moving a 3 bedroom house into a 3 bedroom apartment. Chris' 5th birthday came in May and one of his wishes was to let go one of his balloons "so Daddy can have it." I turned the Deed to my house back over to the bank in June. I fought with creditors for Jason's stuff until July. In August while on an end of summer trip with his mother and my boys, my mother gets stung and is admitted to the hospital. She is deathly allergic. I almost left the beach, but was told by her not to do so, she was fine. Upon my return, my dad has a heart issue. Thankfully, they both are alive and well today. September came our 7th anniversary. The next day I have to put his cat down due to an inoperable growth in his throat that was killing him. My first birthday without him was in October and then Halloween. I do not even have to say anything about November. For 9 years we went to his mother's and this year would be my 10th. And so far in December; the 6th to be exact; has brought Nathaniel's birthday thus far.
People ask me how I do it. I wake up I tell them. Everything else is extra and good. I no longer stress about everything-I could care less. It's not important. My boys are number one. Now with Christmas here, the boys are seeing all the lights and feeling some of the magic, however, I am not. I'm trying. I put on a happy face and play along. Then one night driving, Nate looks up at the sky and says out of the blue "Mommy, me wish on star Daddy come back." I lost it and had to pull over and cry for a few minutes. He then tells me,"Mommy it otay, don't cry." I told the boys from the beginning that they would see me cry and that it was okay and they should to and NO ONE is ever to tell them it isn't. They a have a good reason to cry, their daddy went to Heaven.
I guess I write to bring awareness to all who read that we never know when our time is up and not to take the people we love for granted. Cherish the ones around you and forgive often. I also have found it very therapeutic to tell the story. I no longer get as upset as I used to when I mention Jason, but feel I am honoring him by doing so. I also made it a priority to find all the rescue workers that night and thank them for their service and for doing all they could to save him. They are so used to being blamed, I know the training they go through to have to do to face what they do every day and it's hard for them as well. My fairytale has ended for now, but I am told it can happen again. While I hope that may happen, I am not ready to let go of the one I had.
Tracy M., Charlottesville, VA
Stories like Tracy's are a reminder to not take life for granted, and to be thankful for our families and the blessings we have in our own lives. Sometimes life gets hectic, and we forget what's really important, the people around us.  We never know what others are going through, we can't see what struggles people have by just looking.  So, maybe in the next few days till Christmas (even after), take a minute to tell the people you love what they mean to you, give a little extra of yourself, bring a smile to someone's face who desperately needs it.  It only takes a minute to share some Magic.  God Bless you Tracy, and your precious little boys.  Thank you for sharing your story and your family with us here at The Main Street Mouse.  Sending peace, love and Pixie Dust to you and all of our Disney Family out there, Merry Christmas! ~M
Michele Atwood is the Owner/Editor of The Main Street Mouse and it's subsidiaries and author of the book "Moving to Main Street U.S.A." Michele also contributes Disney news to the Joe Kelley Morning Show on 96.5 WDBO in Orlando. She and her family made the move from Michigan to the Orlando area to pursue their Disney dreams. Michele is a life long Disney fan, and has two sons who have followed suit, each going on their first Disney trip before their first birthday's. Part of the goal Michele has for The Main Street Mouse is not only to keep members informed, but to create somewhat of a Disney Family by relating to others through personal experiences and opinions. Also, Michele is making it a priority to share stories of inspiration and hope to other Disney Fans in an effort to share the Magic and hopefully make a difference in the lives of others.