Recently, reports have been circulating online regarding the idea of the original Avengers cast members returning to the Marvel Cinematic Universe as an allure to bring viewership back to its films and TV shows. Kevin Feige, the President of Marvel Studios, has finally commented on these rumors, and now we're not really sure what could happen.
The Marvel Cinematic Universe just saw the release of "The Marvels." In promotion of the movie, Kevin Feige spoke with Entertainment Tonight, where he was asked to address rumors about Marvel Studios supposedly considering bringing back "fallen Avengers," to which he said the following:
"We'll have to see. Is that the answer? Fallen Avengers that are returning…is that [the new rumor,]? I have literally not seen that. We did not discuss that [after having the rumor explained to him] at the retreat is the truth. We are doing a project with Scarlet. I love Robert, he is a part of the family but in terms of returning, we'll have to see."

It goes without saying that the Marvel Cinematic Universe has been struggling. "The Marvels," which just opened in theaters this past weekend, is reported to have one of the lowest MCU box office starts of all time. As of Wednesday, the film is only expected to bring in $60 to $65 million from 4,000 North American theaters in its opening weekend.
"The Marvels" reportedly cost roughly $200 million to produce and roughly $100 million to promote to audiences around the world. According to Variety, the film is projected to collect $80 million at the international box office, which would make for a worldwide start of $140 million or more.
What are your thoughts on Feige's comments? Would you like to see some of our favorite "fallen Avengers" return to the Marvel Cinematic Universe in future film and TV shows? Let us know in the comments!
Bob Iger Says Quantity Over Quality Is the Blame for Marvel's Box Office Struggles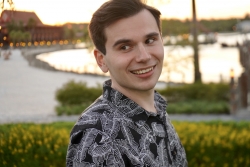 Latest posts by Sean Sposato
(see all)