Thor might be wielding his mighty hammer one more time as a new rumor points to Marvel Studios developing a "Thor 5."
The rumor spawns from Taika Waititi in "Thor: Love and Thunder The Official Movie Special" book. It all started on social media when @MyTimeToShineHwrote stated the film was in development in a post on X:
"Thor 5 is in development at Marvel Studios. Unfortunately there is a good chance Taika Waititi will return to direct but it is NOT a done deal. I'd like to see someone like Sam Hargrave doing it, he'll make a badass Thor movie."
The last time Thor (played by Chris Hemsworth) was questioned about the possibility of a return of the Marvel Comics hero he told Entertainment Weekly he had no idea what was going on with the character.

"I've got to be careful how I word that because I have no idea what's happening in the next phase," Hemsworth explained. "There's always conversations, like with Extraction. Before anything is official, people are throwing around ideas. But officially, I don't know."
He added, "I don't want to continue to do it until people are so exhausted that they roll their eyes when they see me come on the screen as that character … If an audience wants to see it, and if there's something that we believe is exciting and fun, then great. I've loved being able to reinvent that character a few times. I don't have the answer yet, but I would love to try and [figure out] how we can do that again and keep it a little unpredictable."
At this time it is not known what direction Marvel Studios is planning to take with "Thor" and if he will return in an MCU movie or in another stand alone film.
What are your thoughts on the possibility of a "Thor 5" from Marvel Studios? Let us know in the comments!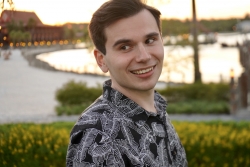 Latest posts by Sean Sposato
(see all)