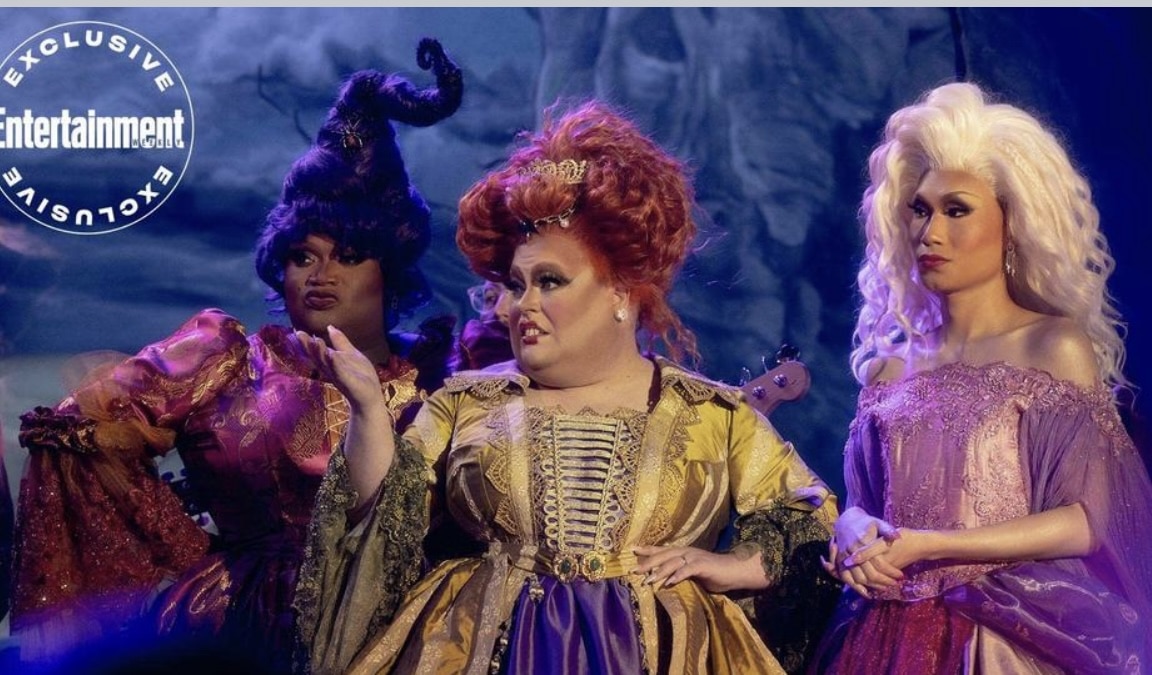 From EW-
A coven of witches — even one as iconic as the Sanderson Sisters — is only as powerful as the trio of drag queens standing behind them, and EW has an exclusive first look at the (calming) circle of RuPaul's Drag Race alums set to enchant Hocus Pocus 2.

The Anne Fletcher-directed sequel to Disney's 1993 Halloween classic resurrects 370-year-old sorceresses Winifred (Bette Midler), Sarah (Sarah Jessica Parker), and Mary (Kathy Najimy) for another reign of terror in contemporary Salem, but they've saved room for both fear and frolic this spooky season as they take the stage to perform a musical number alongside Drag Race queens Ginger Minj, Kahmora Hall, and Kornbread "The Snack" Jeté — all of whom transform into drag versions of the Sandersons for the show.
"Everybody who's ever been anywhere in the world where there's a Sanderson Sister impersonator, knows that drag queens tend to do it frequently, and they tend to do it best," Ginger tells EW of impersonating the legendary witches.
"We've been keeping the spirit of these characters alive for how many decades now, every Halloween!" Kahmora chimes in. "We're helping to keep this movie and these characters alive, and it was an honor to be part of it."
Hocus Pocus 2 premieres Sept. 30 on Disney+.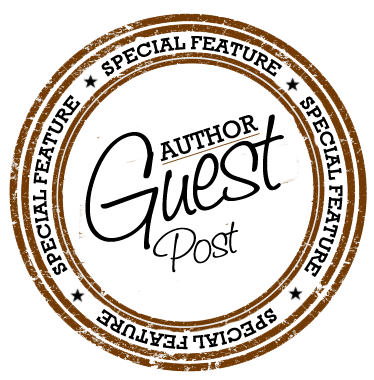 Latest posts by Guest Blog
(see all)