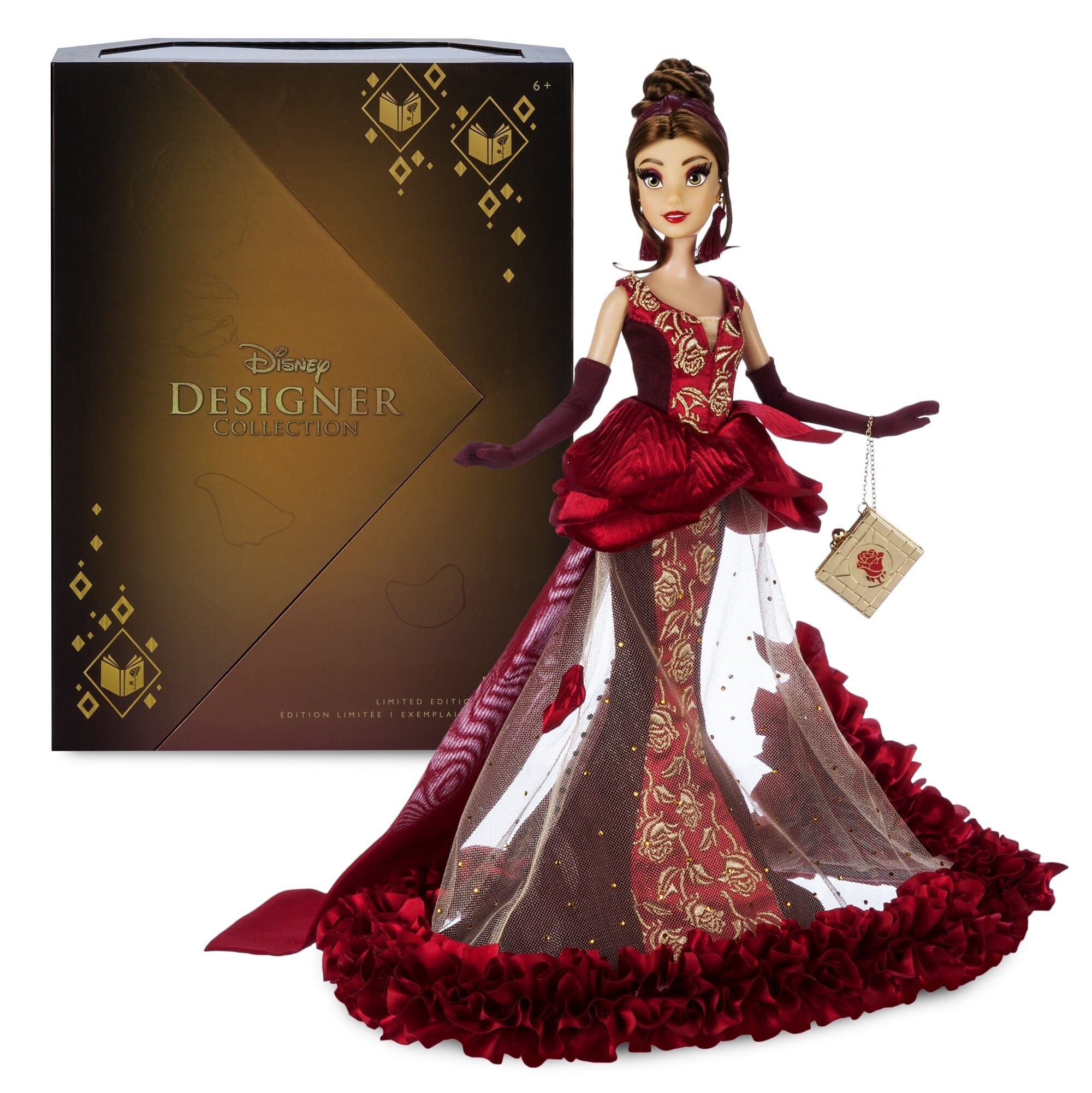 Be our guest, be our guest! Belle has finally joined the rest! The latest doll is the newest addition to The Disney Designer Collection's Ultimate Princess Celebration! Taking a modern spin on her classic yellow ball gown, Belle is adorned in a stunning crimson gown complimented by a sheer skirt with an enchanting trim made up of red roses. Belle is no longer locked away in the Beast's tower and she is now available on shopDisney.com.
Designed by Heidi Ticehurst, this limited edition doll has been carefully imagineered to ensure every detail was captured perfectly. Belle's courage to rescue her father and stand up to the beast is reflected in this bold new gown. Ticehurst maintains some of the classic features of Belle styling her with an elegant up-do and nods to the beloved film by featuring a rose on Belle's handbag. Much like the rose petals in the glass case, this collectible doll is sure to be a treasured keepsake for many years to come.

This one-of-a-kind collection features 15 dolls of our beloved heroines dressed in the most elegant and fashionable designs. To-date, eleven dolls have been released, with a new doll releasing each month. You can see the already released limited edition dolls HERE.