Starbucks, we're Simply Meant to Be!!
The spooky season is almost upon us! I love The Nightmare Before Christmas, and I love me some Jack Skellington! So, as soon as I saw there was a Nightmare Before Christmas themed drink, I knew I needed it!

Dubbed the (Inspired) 'Jack Skellington Frappuccino' this drink is a little dirty, a little bit King of the Pumpkin Patch, and a little bit Christmas Town cold.
This Frappuccino is definitely NOT on the traditional Starbucks menu. It is one of those *hush-hush* Secret Menu Drinks.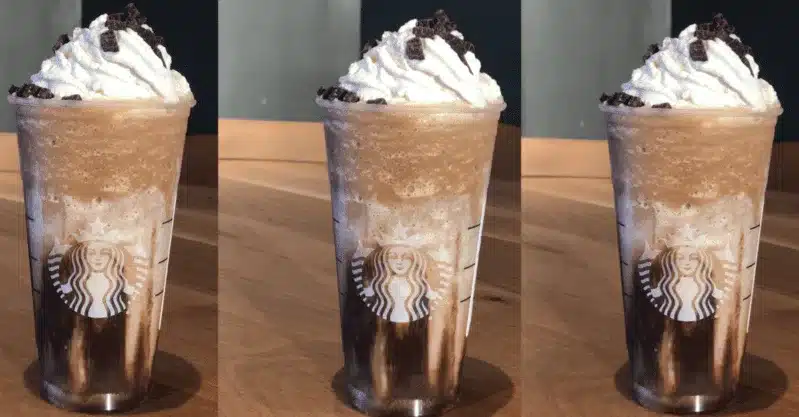 Ask for a Pumpkin Spice Frappuccino. Add in a shot of Chai Syrup for that extra kick of fall. Make it "dirty" by adding in a shot of espresso. Top it with whipped cream for those Christmas Town peaks of white fluffy goodness. Top it with Java Chips, because they're tasty.
Don't forget the Mocha Drizzle on the sides of the cup! This drink is pretty involved, and a mouthful to get out. While you are waiting in line, just repeat to yourself, "Single shot, Chai, Pumpkin Spice Frappuccino, Whipped Cream and Java Chips on top, with Mocha Drizzle inside the cup."
If you aren't into cold drinks, you can also get this one hot by ordering a Dirty Chai with Pumpkin Syrup, Whipped Cream, and Java Chips on top.
Hot or cold, this is Halloween and Christmas all rolled into one cup! Pumpkiny AND Chai Spicy, this drink is a definite winner! And, just like Jack Skellington, it will be gone when the season changes. Get yours while you can!
Originally posted on TotallyTheBomb.com!