Looking to add some magic to the entryway of your home? Check out this Mickey Mouse Key Hooks Self-Adhesive Key Rack from Amazon! 
These "Disney" wall hooks are not only a set of hooks but a fixation that perfectly pays homage to our favorite magical friends and did we mention it just happens to be a super fashionable house decoration? It can also serve as the perfect gift for family or friends who could also use a little Disney magic in their daily life!
The hook set features a high load capacity and each is a 3mm black eucalyptus, featuring handmade frame board, five metal hooks and 2 screws. The maximum load is 10 pounds, which is enough to support most articles of clothing, including a jacket, bathrobe, bath towel, hat, scarf, key, wallet, kitchen utensils, soup spoon, and pot shovel.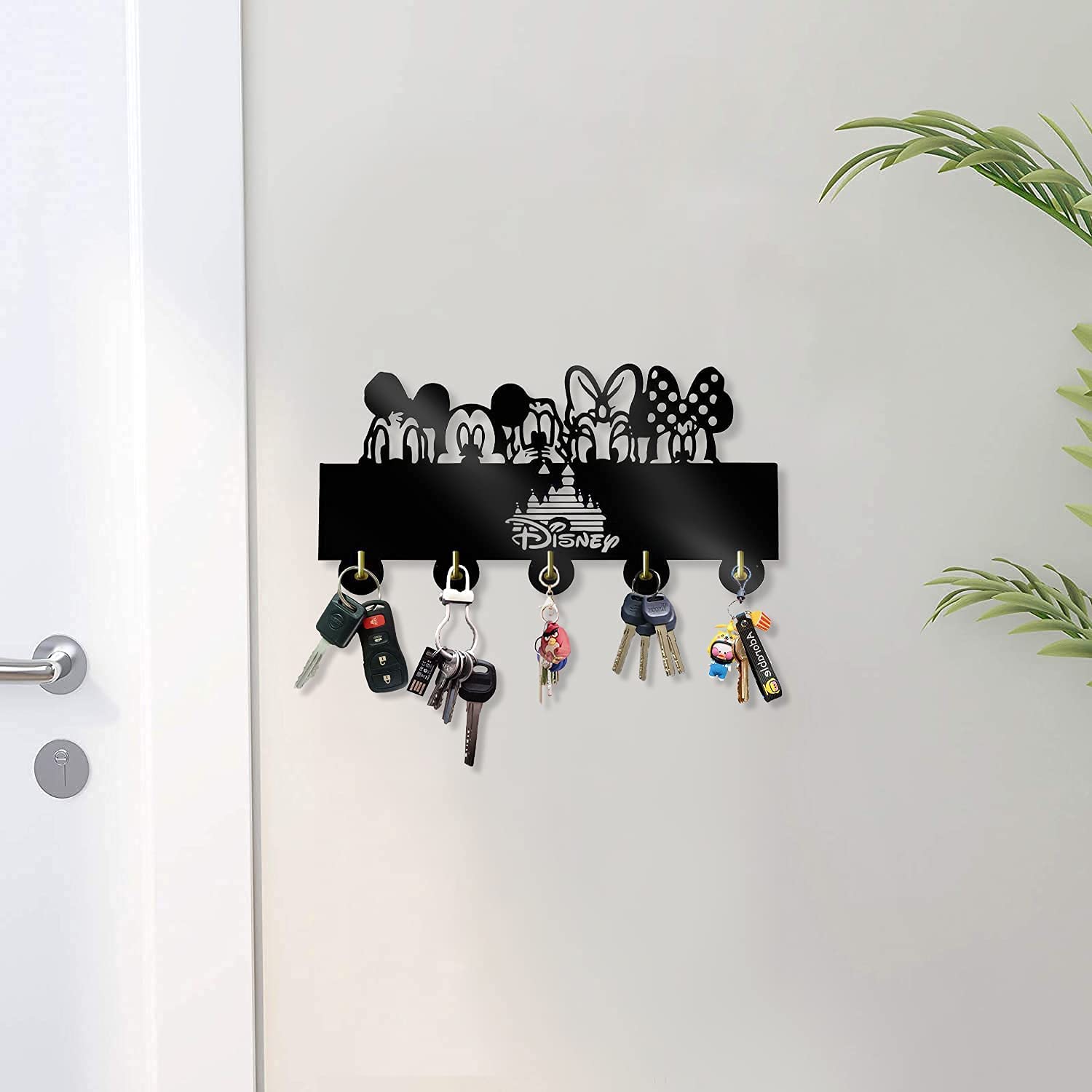 Per the listing on Amazon, this hook set offers "easy to install" installation as it requires no tools or damage to your walls and can be done in less than a minute. The rack has high-viscosity glue on the back, which can be directly pasted on the wall. If you prefer extra support, the hook set also has two screws to screw it into the wall. This is reccomended to ensure long-term use.
However, because of the option of the high-viscosity glue for installation, the hooks have the ability to be utilized for a wide range of uses as they can be firmly fixed to a variety of wall surfaces, including whitewashed walls, wood, glass, ceramic tiles, metal and other smooth surfaces (it cannot be hung on plaster or water-based paint as these all are non-sticky), suitable for bathroom or kitchen, university dormitory, apartment, home and office cabinets and wall hooks.
To purchase the Mickey Mouse Key Hooks Self-Adhesive Key Rack from Amazon, you can click HERE! Currently, this decorative hook set is available for $20.99.
Will you be purchasing this hooks set for yourself or a loved one? Let us know in the comments!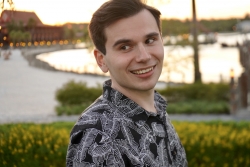 Latest posts by Sean Sposato
(see all)