Tasty Treats and Meals for the Whole Family to be Served at Florida's Newest Theme Park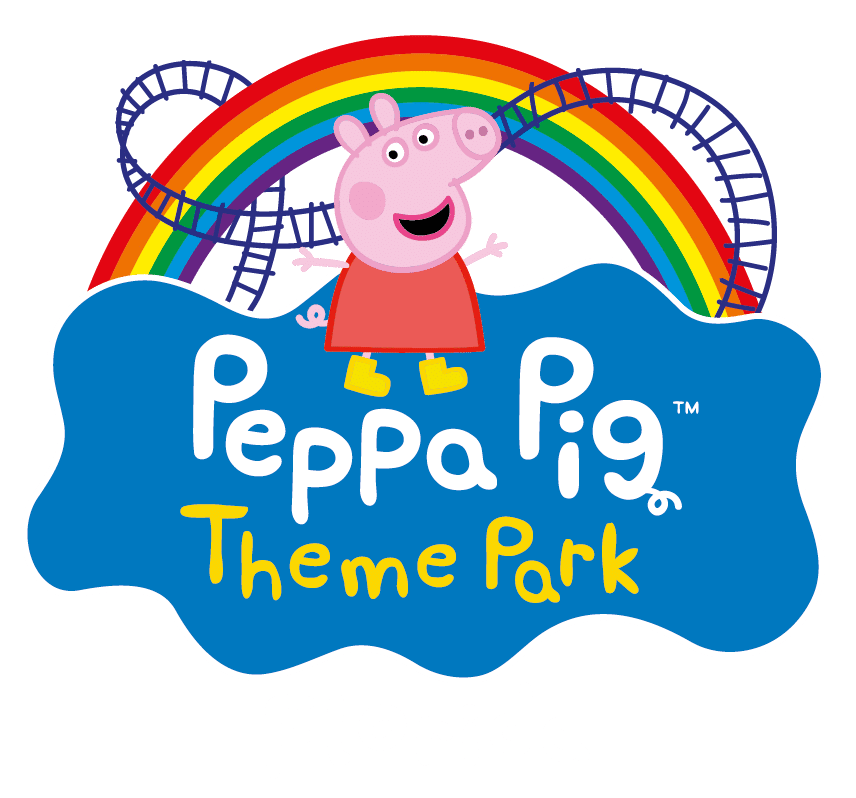 A delightful new menu of kid-friendly foods awaits "little piggies" and their families at The World's First Peppa Pig Theme Park, opening on February 24. The all-new restaurant, Miss Rabbit's Diner, is a sit-down, quick-service location that will offer a satisfying selection of American bites from classic family favorites and handheld sandwiches to an assortment of fresh healthy choices and delicious desserts.

DELICIOUS KID-FRIENDLY DISHES!
When Peppa Pig Theme Park opens next month, "little piggies" can enjoy some of their favorite meals. Yummy options include an ultimate three-cheese grilled cheese sandwich, creamy peanut butter and jelly sandwiches toasted to perfection, freshly made chicken salad sandwiches, and even baked mac and cheese. Pizza lovers can enjoy the cheesiest of pizzas with the option to add select toppings of their choice. All kids' meals will include a fresh fruit cup or snack pack and apple juice.
GOODIES FOR GROWN-UPS!
Miss Rabbit's Diner serves up flavorful dishes for adults such as an exotic grains bowl featuring a classic blend of rice, quinoa, amaranth, black beans, arugula, roasted vegetables and peppers, topped with an avocado tomato "smash".  Guest can also take a bite into a juicy smoked brisket melt on herbed focaccia with aged provolone, horseradish aioli, pickled onions and baby arugula or even a classic Margherita styled flatbread.
SCRUMPTIOUS SWEETS + SNACKS!
When the family is ready to take a break from their day of play, it's the perfect time to enjoy a tasty treat!  Cool down with the theme park's signature Muddy Puddle Milkshake. These one-of-a-kind shake towers come in chocolate and strawberry flavors. Families can also treat themselves to sweet cinnamon buns or dig deep into layers of marshmallow, chocolate pudding, Oreo crumbles, and gummy frogs with a Marshmallow "Mud" Cup. Miss Rabbit's Diner also offers an assortment of sweet and savory snacks including chips and refreshing mixed seasonal fresh fruit.
Miss Rabbit's Diner includes plush, comfy booth seating as well as table and chairs inside a large, air-conditioned space decorated with your favorite characters and scenes from the Peppa Pig show. Outdoor seating is also available with great views of the playful park including the Pirate Island Sand Play area and Peppa's Pedal Bike Tour.
Oink, oink, look out grownups! Tickets, Annual Passes and Vacation Packages are now available on PeppaPigThemePark.com/Florida. Special offers, including an All-Inclusive and an early booking incentive that gives families a third night free when they book two nights, are now on sale for travel dates starting Feb. 24, 2022. Vacations packages include a stay at LEGOLAND® Hotel, LEGOLAND Pirate Island Hotel or LEGOLAND Beach Retreat, all locations are located just steps away from Peppa Pig Theme Park and include Peppa Pig Theme Park, LEGOLAND Theme Park and LEGOLAND Water Park tickets, complimentary parking, complimentary breakfast and more. Families can learn more and book now at PeppaPigThemePark.com/Florida
Fans and parents of future "little piggies" can be among the first to hear our news as we continue to share all the fun by signing up for the Peppa Pig Theme Park emails onPeppaPigThemePark.com/Florida. Also, for all the latest updates, don't forget to follow us on our social media channels. Instagram & Facebook: @PeppaPigThemeParkFlorida and Twitter: @PeppaPigFlorida
Oink, oink!