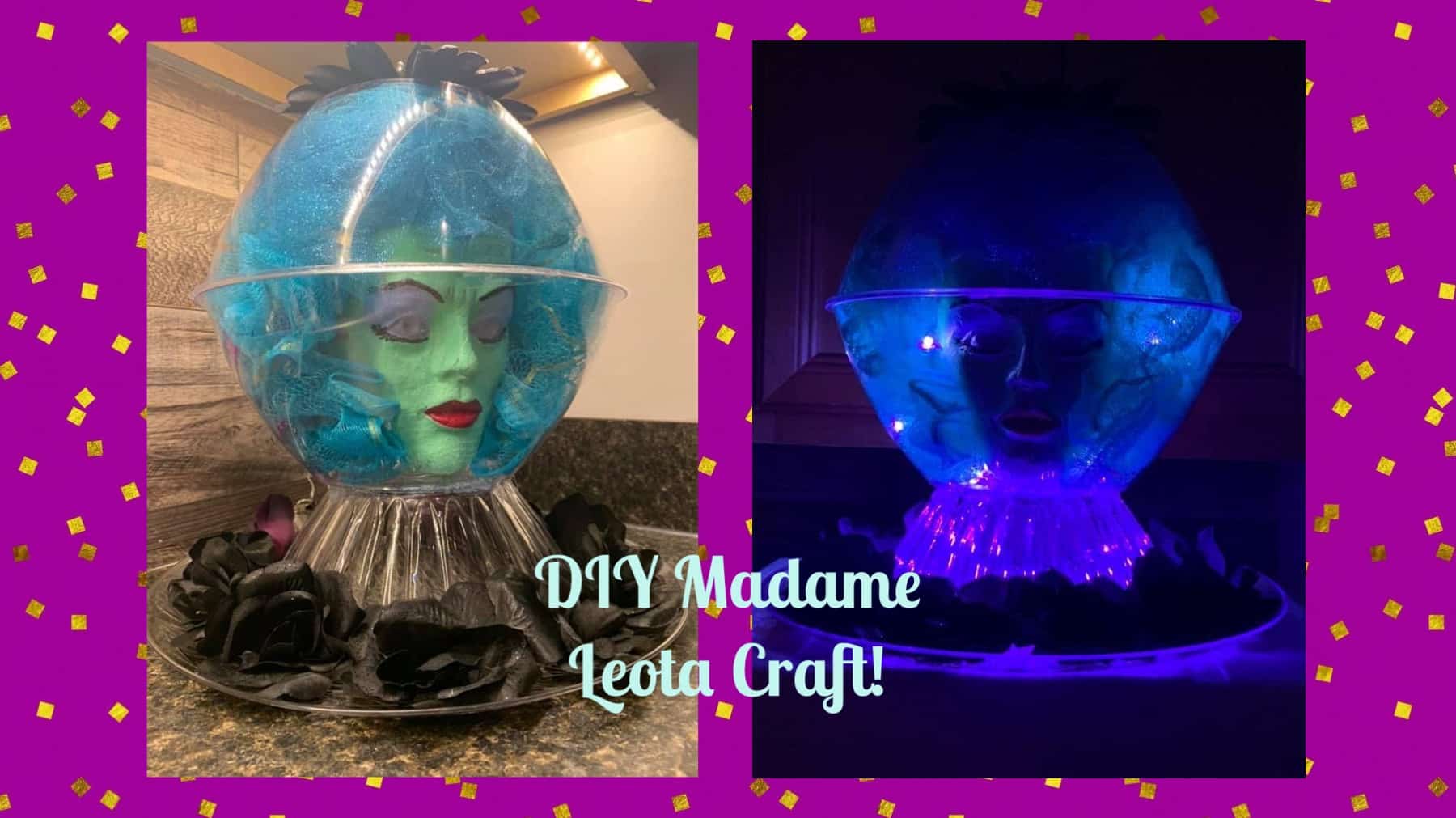 "Goblins and Ghoulies from last Halloween… Awaken the Spirits with your Tambourine!"
The Haunted Mansion is a favorite at any time of year for Disney Fans. At Halloween time however, the fandom really ramps up for the spooky season! Haunted Mansion decor is always popular, but sometimes hard to find. If you're looking for something Madame Leota themed that's truly unique, then you're in luck. Caren Connors Cooper shared with me how she made her own tabletop Madame Leota craft! Not only did she say it was pretty easy to make, the supplies were very budget friendly too. Caren said that this whole project only costs around $15.00 and most supplies can be purchased at Dollar Tree! Let's break it down!

Supplies
Acrylic paints and brushes (had on hand)
Glue gun (also had on hand)
Foam Frankenstein's Bride head (Michael's for about $6)
Two Serving Bowls
One small Serving Bowl
One Serving Plate
2 Rolls of Sheer Ribbon
2 Bath Sponges (cut strings to let them flow).
3 Strands of lights (used two in her hair and one under the small serving bowl.
Flowers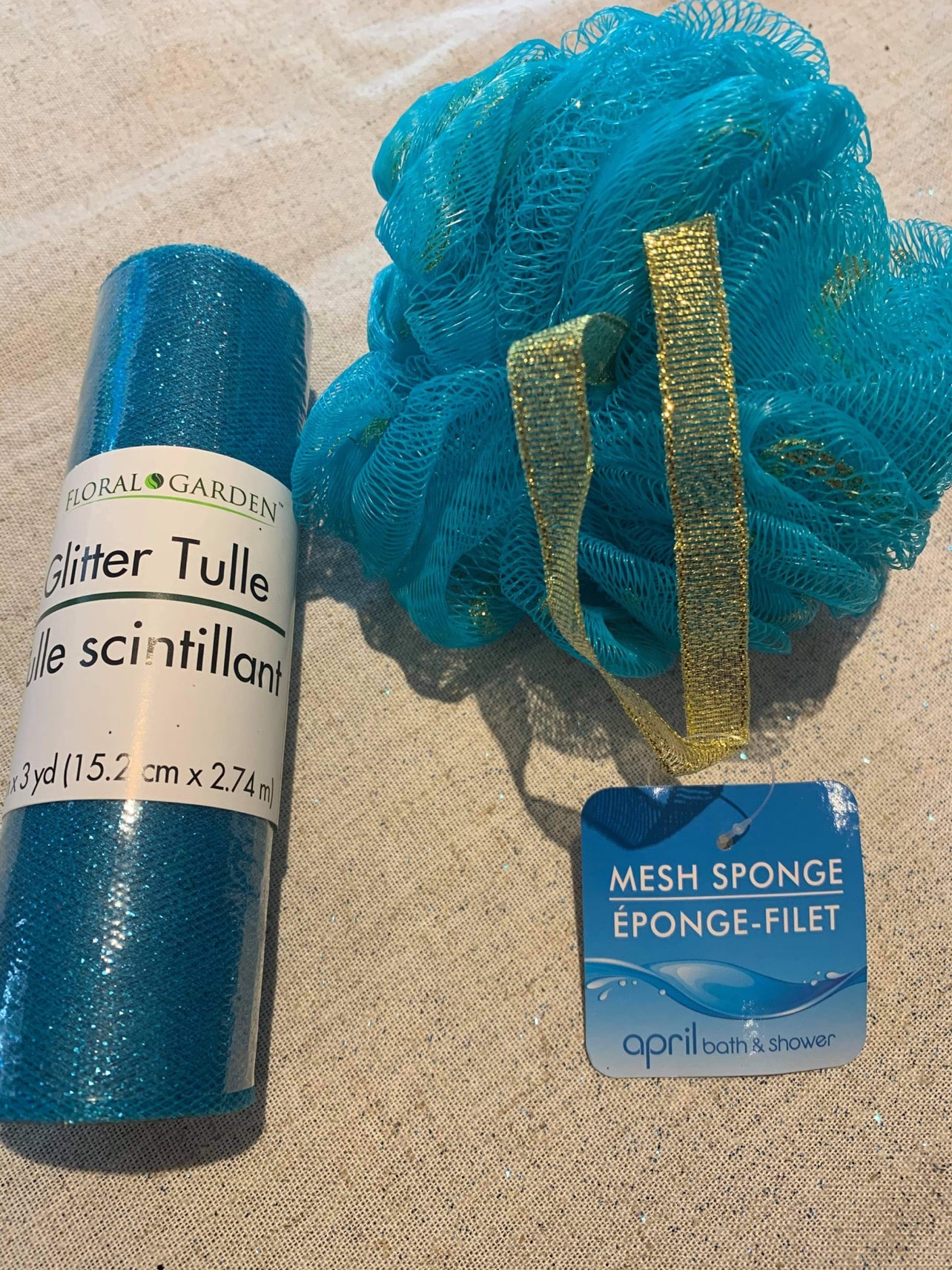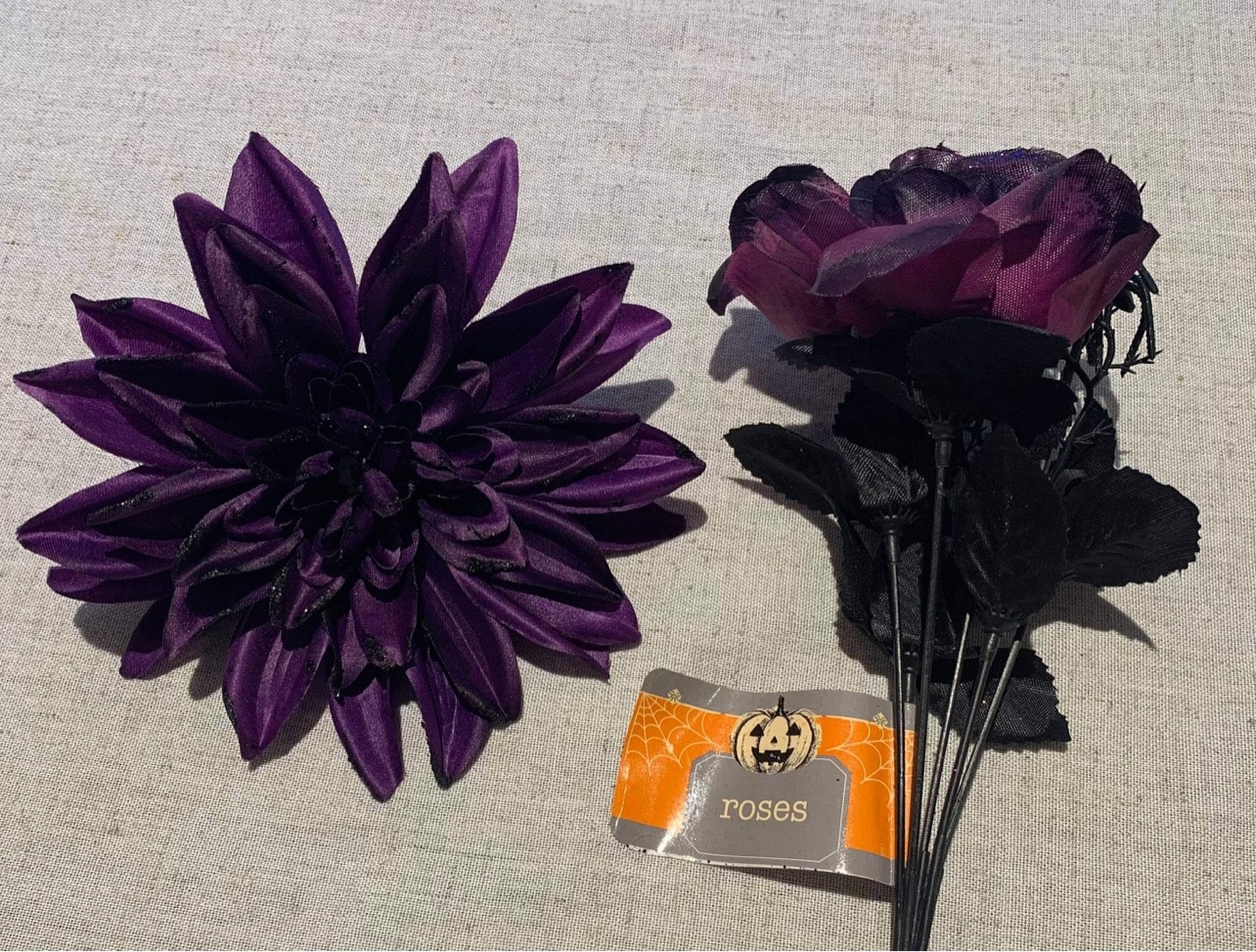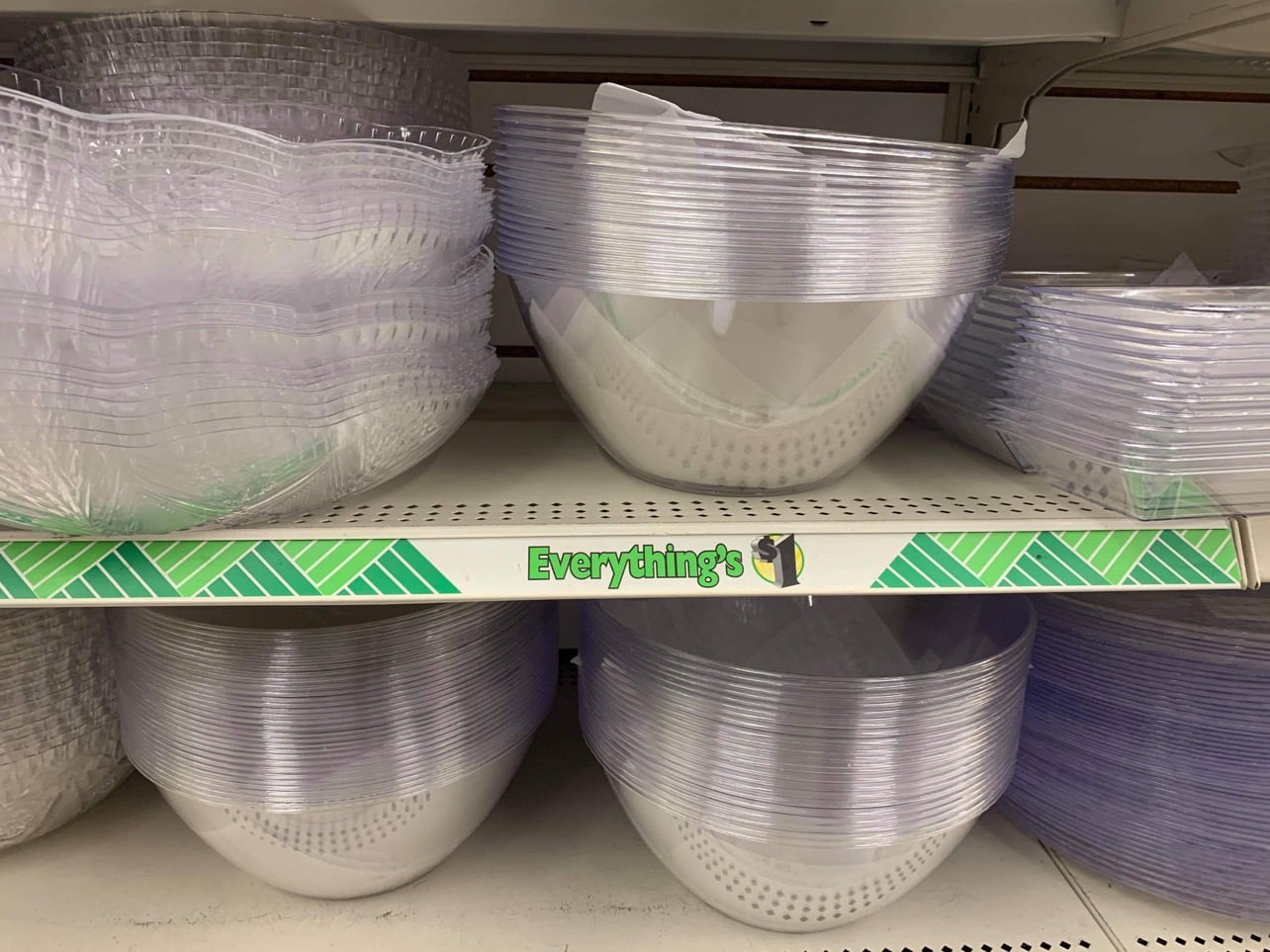 Madame Leota Craft Instructions:
Trim the top of head so it can fit in the bowls.
Paint face and let dry.
Glue head to bottom of bowl.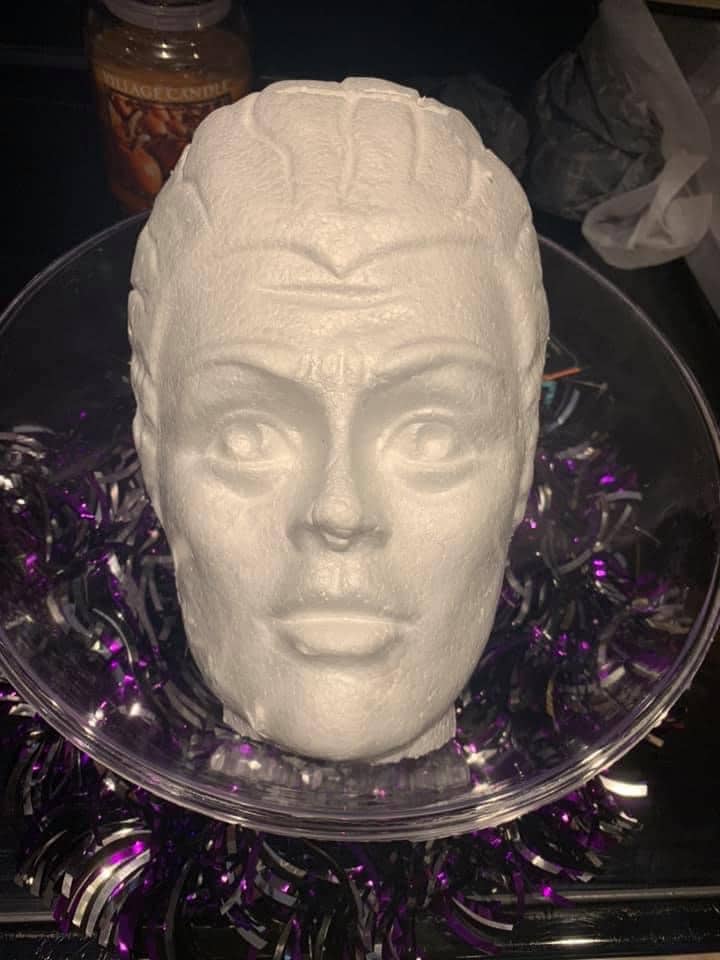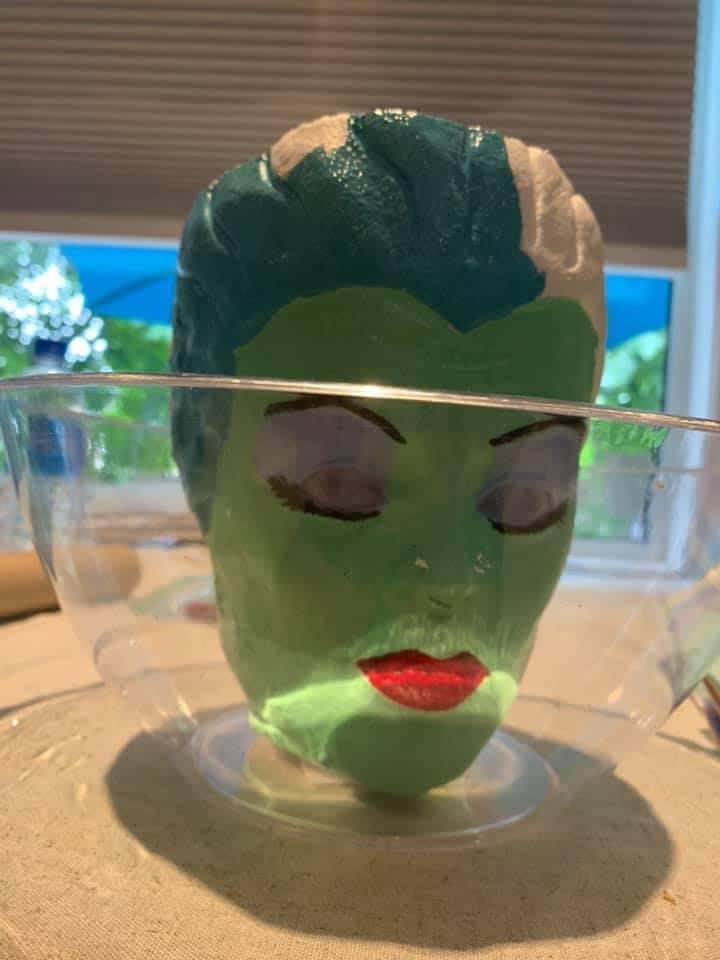 Glue sheer ribbon to top of head.
Add lights to sides and back of head and let battery pack fall to table for access.
Tuck undone bath puff sponge to each side of head.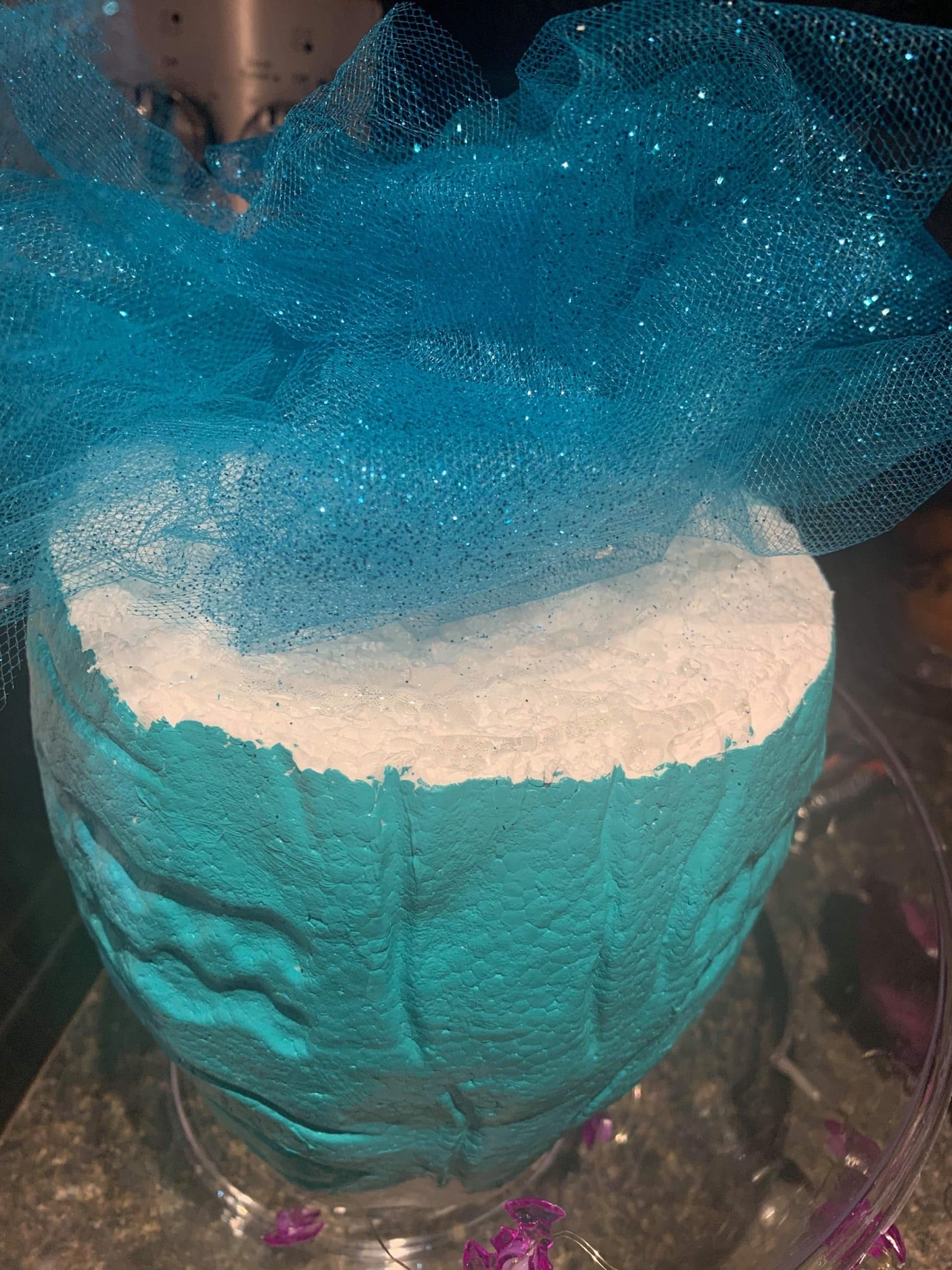 Place second bowl over top of head and tape sides with clear tape. (I didn't glue it, so I could easily replace lights or make adjustments if necessary).
Glue small bowl upside down to bottom of large bowl containing her head.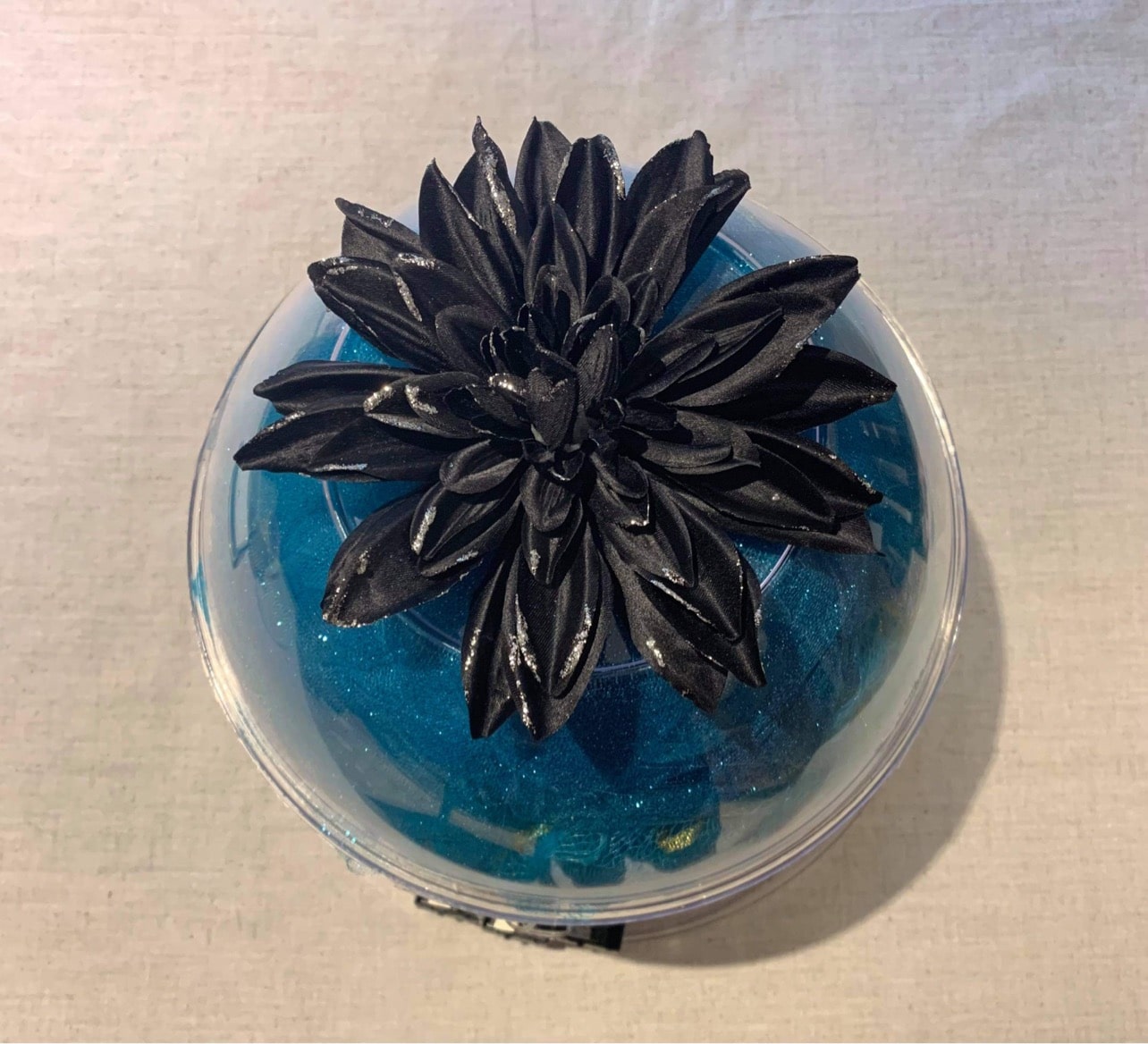 Tape lights to inside of small bowl.
Glue small bowl onto serving plate. (Leaving battery pack out).
Tape the three battery packs to plate.
Glue flowers around the plate and the top of dome.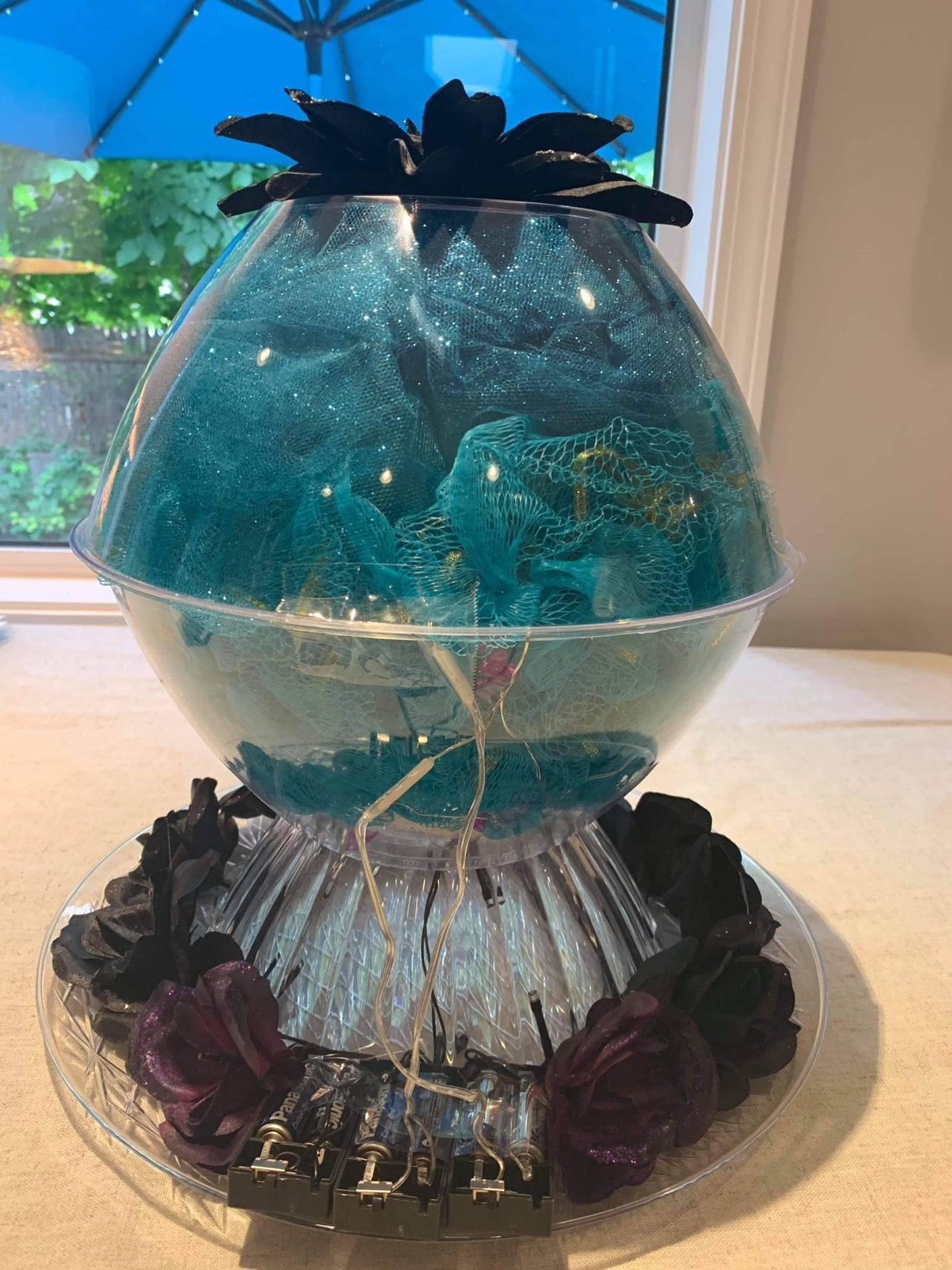 Enjoy finished project day or night!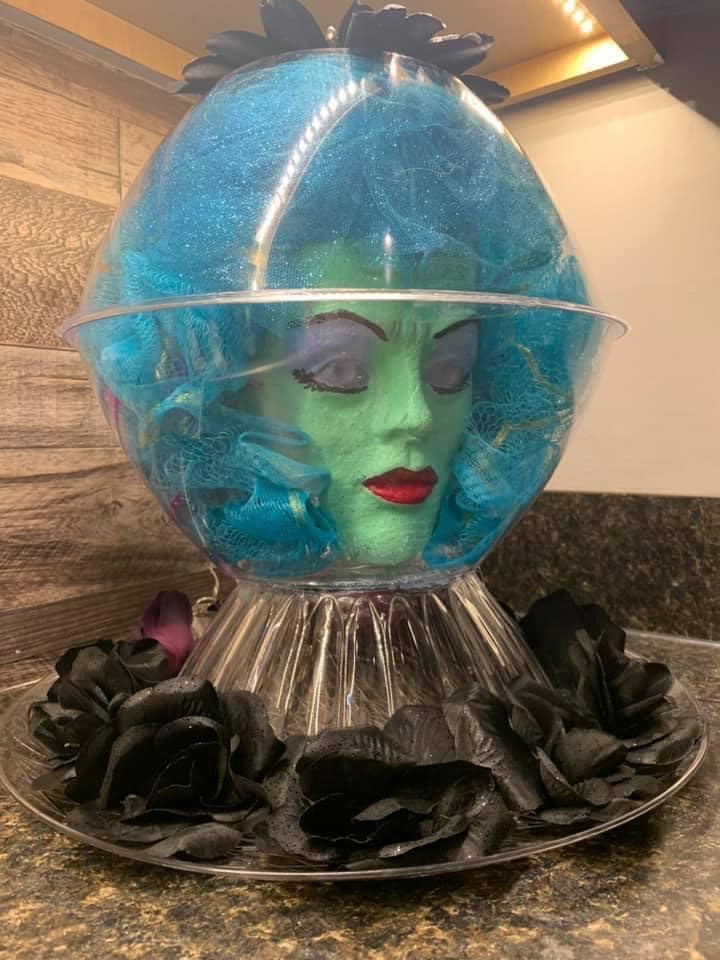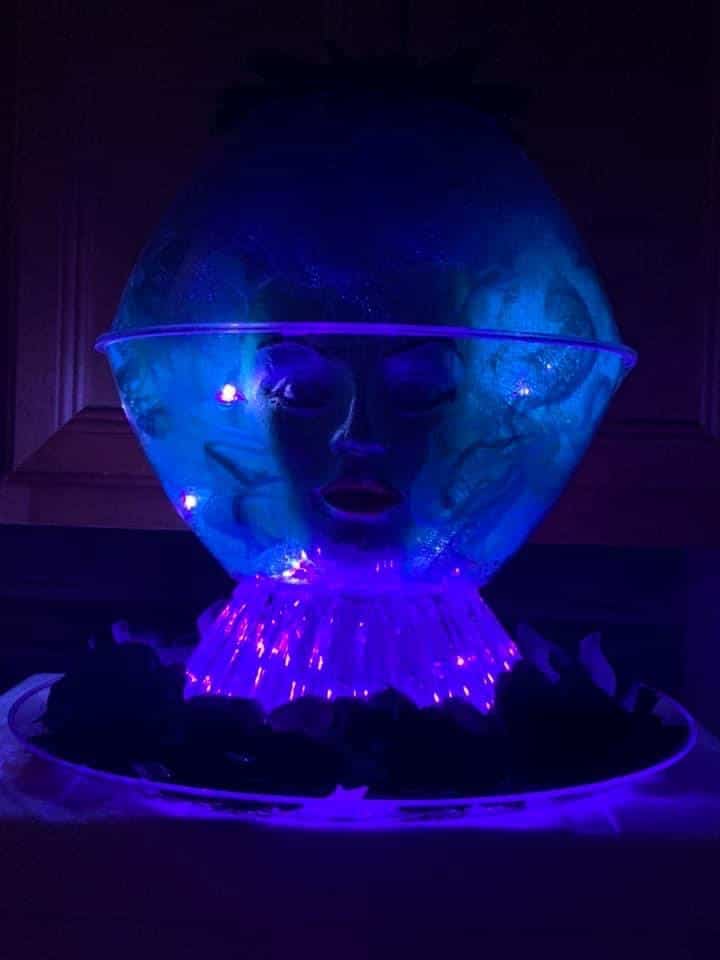 Isn't this a fabulous idea? A huge thank you to the talented and creative Caren Connors Cooper for sharing this spooktacular Madame Leota craft with us! It's much appreciated!
Stay tuned for more Halloween ideas as we see them!