TOKYOPOP announced that it is working with Cracker Barrel restaurants to bring Disney manga into their stores. Specifically, the Nightmare Before Christmas manga will be available. Interesting, isn't it?
There's no word on whether or not this will be a one and done type of offering or if Cracker Barrel guests can expect to see more manga in the "old country store." Apparently there is a lot more manga to choose from.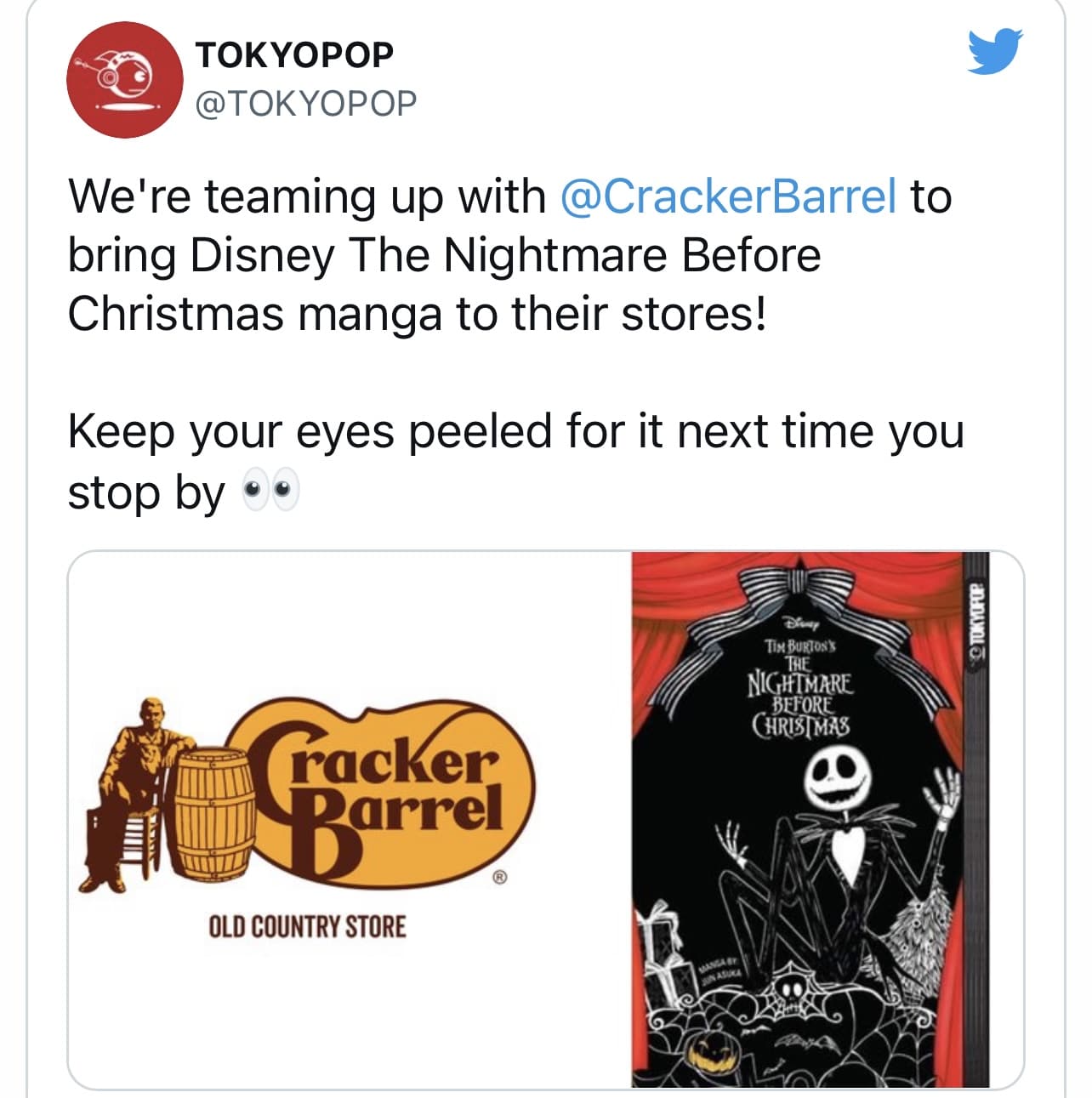 The comments across social media for this announcement have been mixed, as it truly was an unexpected collaboration. At this point, I think you can say that the Cracker Barrel really does have a little something for everyone.
What are your thoughts on this one?