Fall & Halloween decorating is underway! Tis the season for all things pumpkin and spooky, so anything that includes the Nightmare Before Christmas seems to work for me. While doing my daily Halloween merch scrolling, I came across something that was certainly interesting. It's a Jack Skellington Chia Pet!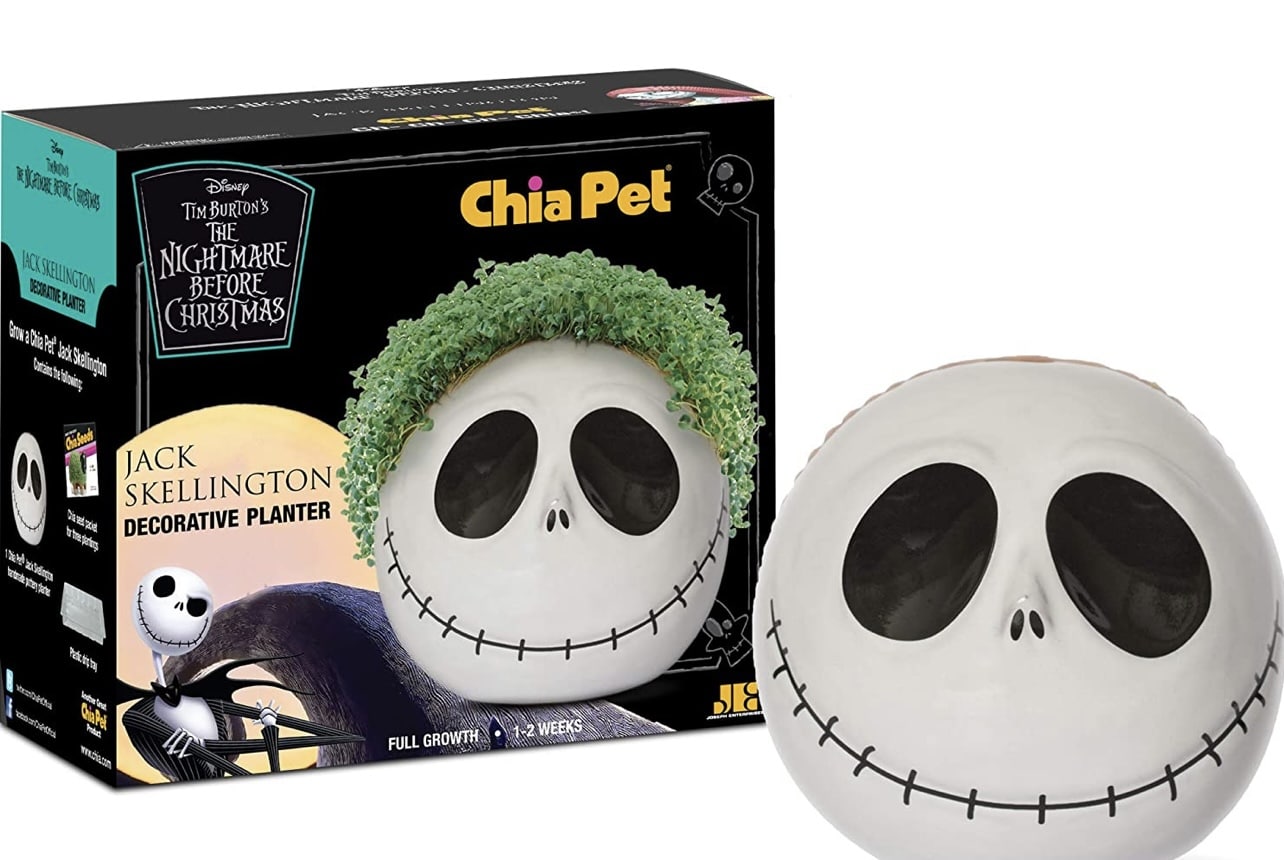 This spooky-good Chia Pet of course comes with seeds, so you can get started growing right away. Soon, you'll have a fun Jack Skellington head with plants coming out of the top… like hair!  Full growth usually takes one to two weeks. Chia Planters can be washed and replanted indefinitely. How's that for a conversation piece in your house? The fun never stops with this Ch-Ch-Ch-Chia Pet!

This unique decor is good for Halloween, Christmas, and beyond. Anything themed with the Nightmare Before Christmas works at any time of the year.  You can find the Jack Skellington Chia Pet now online at Amazon and on Target.com. Happy shopping and boo to you!
Stay tuned for more Halloween merchandise updates as we see them!
Follow The Main Street Mouse on all of our social media accounts for daily Magic!
Facebook-
https://Facebook.com/themainstreetmouse
Instagram-
https://www.instagram.com/themainstreetmouse
https://www.instagram.com/michelematwood
https://www.instagram.com/lostprincessapparel
YouTube-
https://youtube.com/c/TheMainStreetMouse
Tiktok-
https://vm.tiktok.com/ZMeUwqcgR/
Twitter at mainstreetmouse
Https://Www.Houseofmouseexpo.Com