From the Disney Parks Blog and written by: Thomas Smith
A Winnie the Pooh anniversary without a few willy, nilly, silly ol' bear surprises is like a pot without a single drop of honey left inside! So today, no Woozles or Heffalumps – we're celebrating 95 years of our favorite hunny–loving bear with just the right size of Pooh magic from Disney Parks around the world!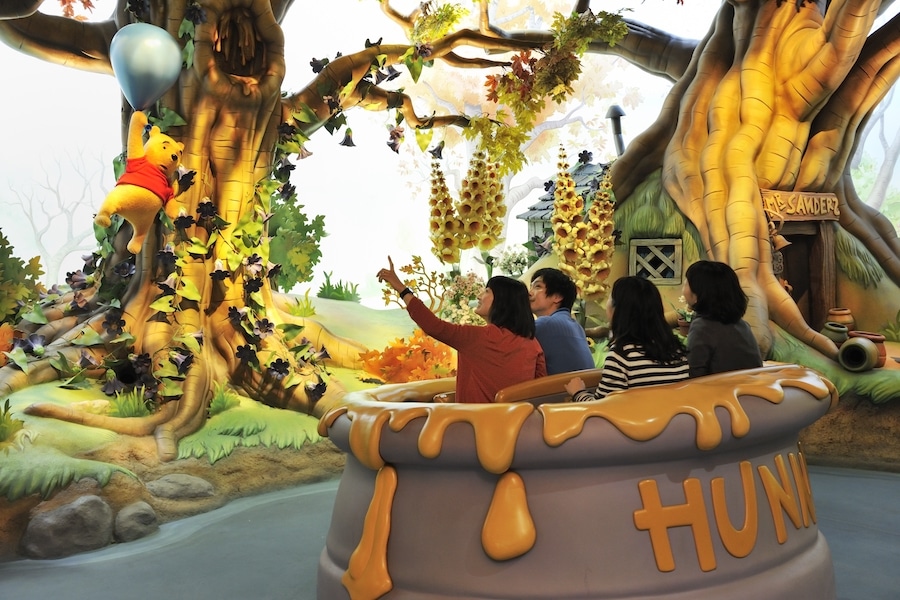 Our global celebration of Winnie the Pooh begins at Tokyo Disney Resort with a BIG "gollollop" of adventure found at the popular attraction Pooh's Hunny Hunt. On each journey, you travel in a whimsical hunny pot with a mind of its own following Winnie the Pooh on his search for honey.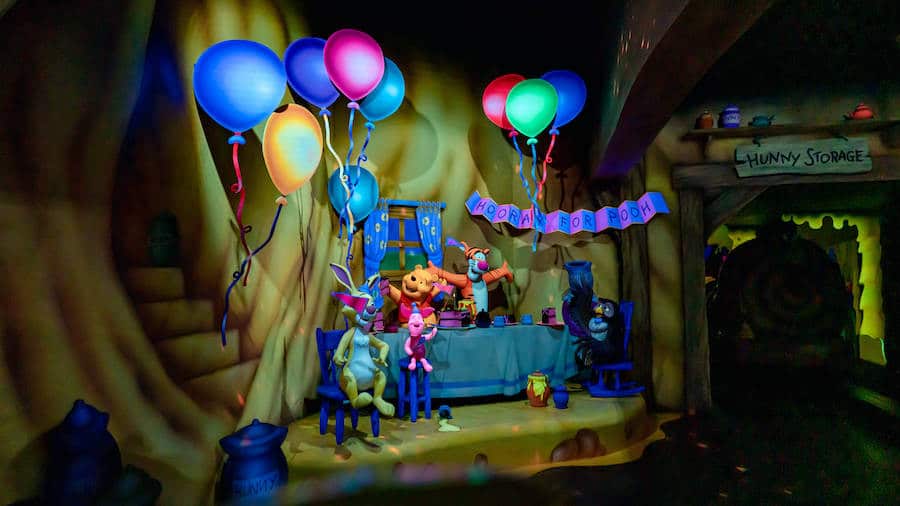 This Pooh Bear anniversary month is also a perfect month to buzz through Hundred-Acre Wood in an oversized beehive and revisit beloved songs and scenes from Winnie the Pooh at Disneyland Resort.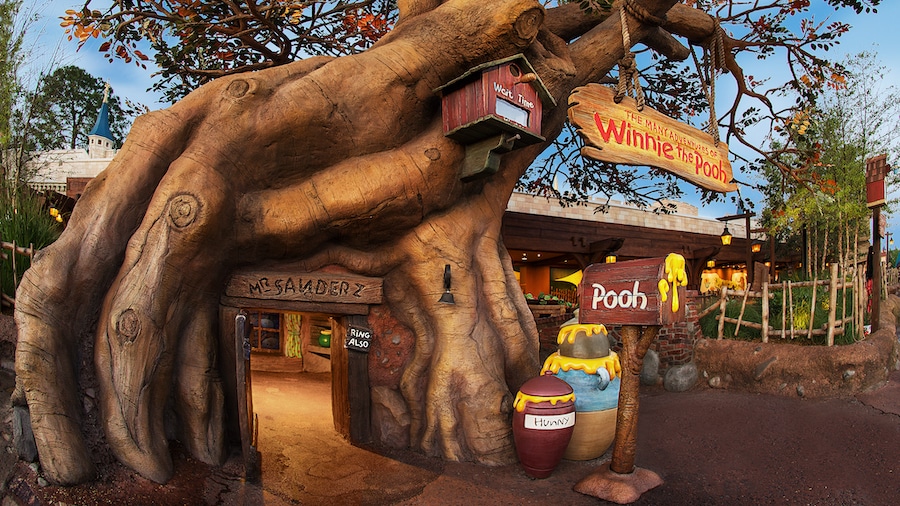 And there's similar fun to experience at Walt Disney World Resort with The Many Adventures of Winnie the Pooh attraction – a visual extravaganza that includes classic Disney songs for fans of all ages.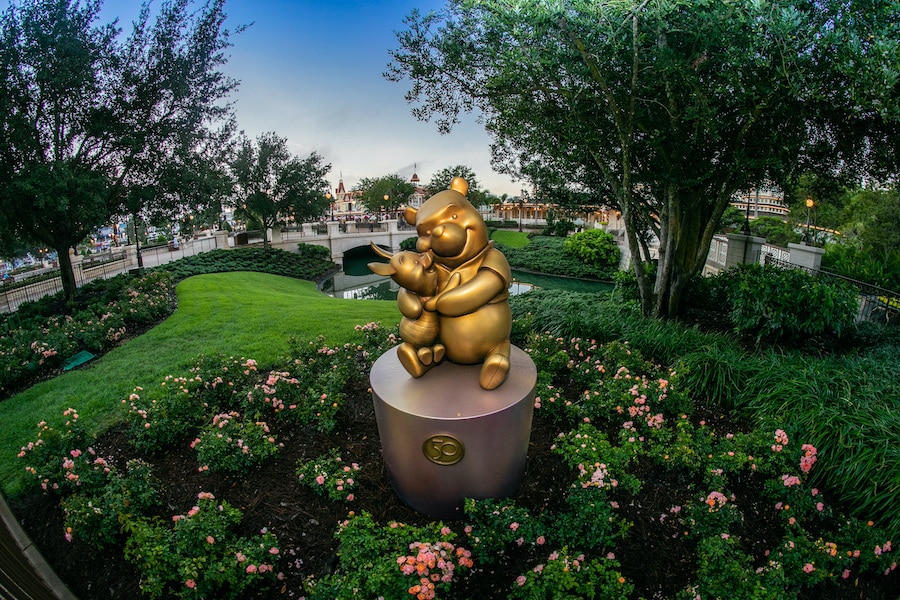 Also, at Walt Disney World Resort, our 50th anniversary celebration features beautiful "Disney Fab 50 Character Collection" golden sculptures throughout all four of the resort's parks. A special Winnie the Pooh statue is one of 50 others paying homage to the past 50 years of Walt Disney World while also ushering us into the next 50 years and beyond.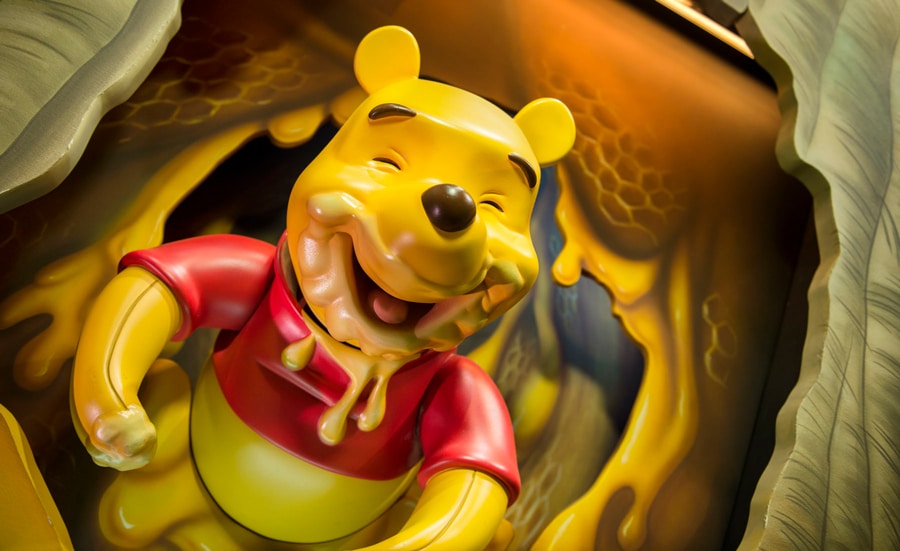 The Many Adventures of Winnie the Pooh at Hong Kong Disneyland Resort also allows you to celebrate our favorite furry friend and wander through Hundred Acre Wood in an oversized hunny pot. You magically make your way through a colorful, song-filled storybook wonderland while experiencing kooky adventures.
During the celebration, it's perfectly fine to ask for "a little larger small helping" of the newest Pooh Bear treats from Hong Kong Disneyland Resort. The Winnie the Pooh and Tigger Lollipop Donut and Winnie the Pooh Mango Jam & Piglet Raspberry Jam Lollipop Cookies help make it a sweet celebration of Pooh's 95th!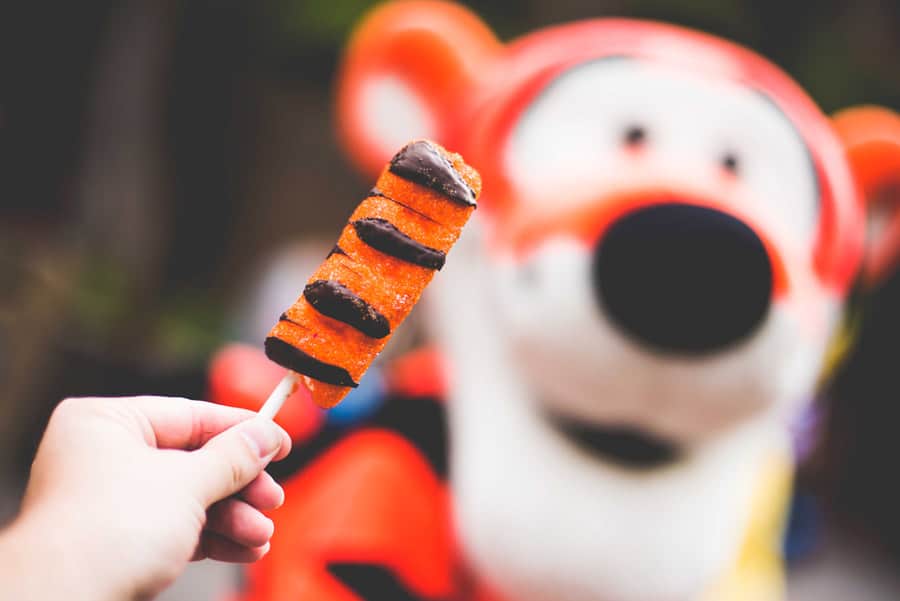 And at Disneyland Resort, it's T-I-double guh-er for all with a delicious Tigger Marshmallow Tail that has its own personality!
Whether it's Pooh-themed chopsticks and furry headcovers or stylish face masks and jackets, nobody can be "uncheered" with the latest themed merchandise available at Tokyo Disneyland.
You can also take a walk in the Hundred Acre Wood with the new Petunia Pickle Bottom Meta backpack or the Danielle Nicole Mini Backpack. Both are the perfect accessory for your next adventure or honey-filled picnic with you and your friends.
Also for the celebration, Pooh Bear makes a special anniversary fashion companion on a new cap featuring the loveable bear above embroidered "Pooh Bear" lettering.  And a "HapBee Birthday" Pooh Birthday Dangle Charm will add smiles and happiness to any ol' day.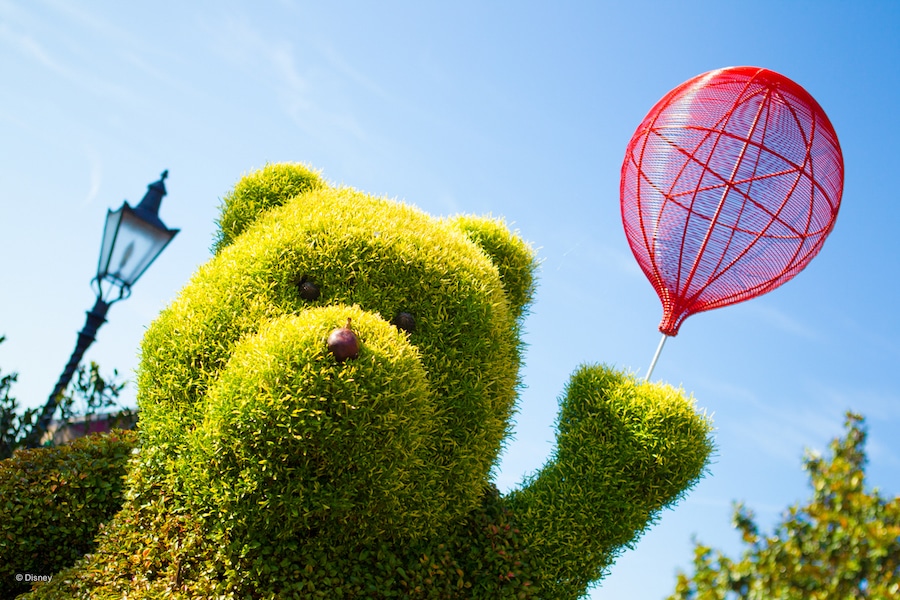 And if you happen to stumble upon a spectacular Winnie the Pooh and red balloon topiary while visiting EPCOT during the Taste of EPCOT International Flower & Garden Festival, well, then you know a wonderful adventure is about to happen!
At Disneyland Resort, fans can follow up adventures alongside Winnie the Pooh and Tigger too with candy, confections and souvenirs during a stop at Pooh Corner! And, of course, you can forage for all things Pooh and friends at the popular Hundred Acre Goods shop at Walt Disney World Resort.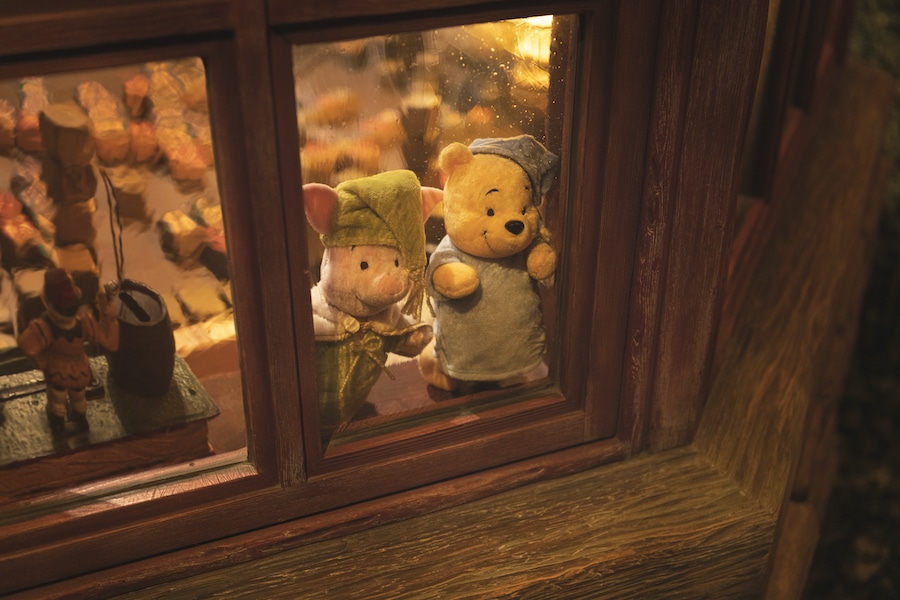 We hope you enjoyed this small smackerel of
Pooh magic honoring 95 years of heartwarming happiness and that it gave a
little joy to take back to your own Hundred Acre Wood!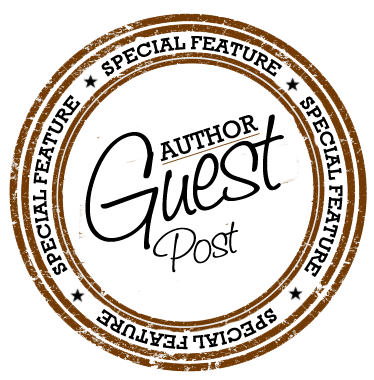 Latest posts by Guest Blog
(see all)