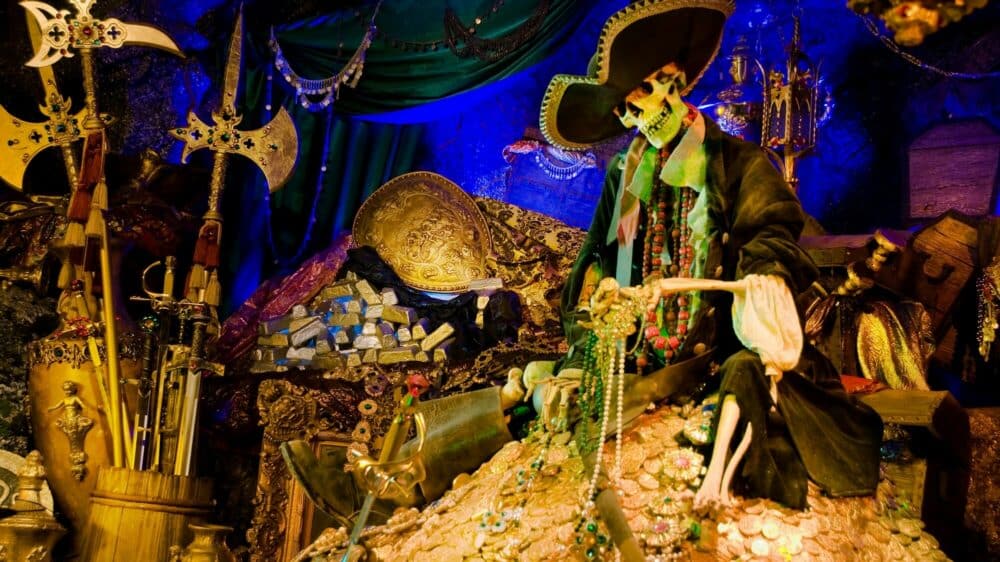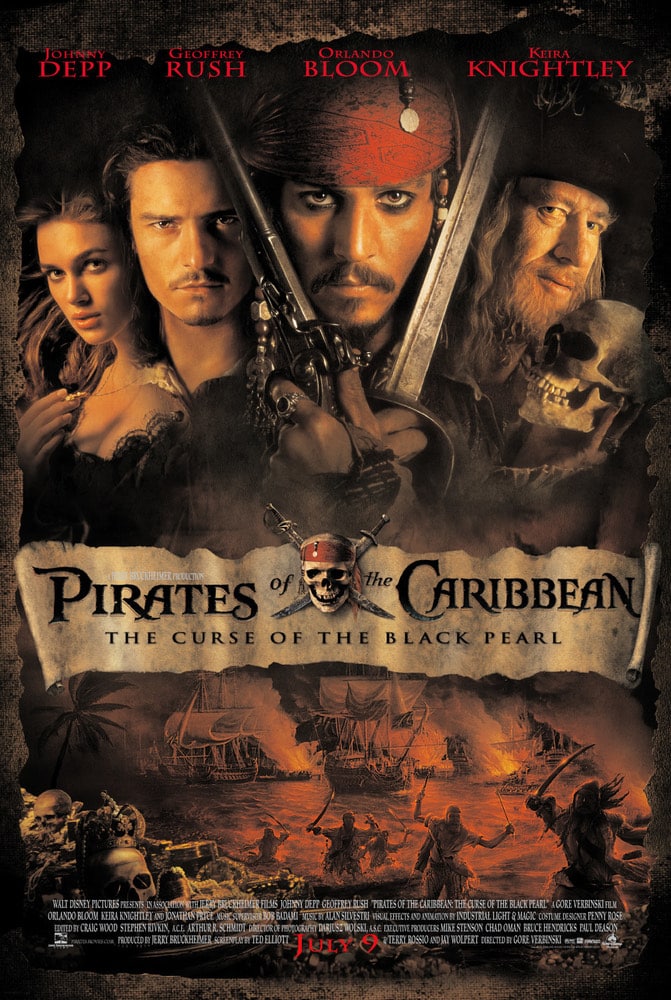 Yo-ho Yo-ho! A pirates life for me. This phrase is sang by first timers and fans alike after getting off of The Pirates of the Carribbean attraction at both Disneyland or Walt Disney World resort. There are also fans or the Pirates of the Carribean movie series, but which came first, The movie or the ride? Lets dive in and find out.

The  Beginning

Pirates of the Carribbean first opened at Disney land in 1967, after a walkthough attraction at the 1964 Worlds fair. The walk through intrigured crowds, and the attraction was such a hit that Walt himself knew that he wanted it showcased at both of his theme parks.

The birth of Captain Jack
The first Pirates of the Carribean movie hit theaters in 2003, which introduced us to Captain Jack Sparrow and his many missions. Audiences have been flocking to theaters for six films, which has lead to an increased interest and following of the franchise, which has lead to increased interest in the attraction to find out exactly why Dead Men Tell No Tales.
A new crew
When you visit attraction now, you'll see Captian Jack and the crew of the film franchise instead of the origional anamatronics of the attraction. This is due to the updates Imagineers have made to cater to fans of the film franchise. Disney also had to batton down the hatches in 2018 when they updated Red to the role of Pirate than the traditonal role of auction victim which had some fans of the original attraction almost throwing canonballs.
A swash-buckling good time!
wether you embrace the changes to come, or you're more of a traditionalist when it comes to Disney attractions, Pirates of the Carribean is a attraction that generations of families have passed down as a must do when visiting a Disney Park. Careful, you may get wet!
Latest posts by Marina Radford
(see all)