Hey everyone, it's time for my last update blog for this year! Full disclosure, this will probably be much different than what you're used to reading from me. This year was a bumpy ride to say the least, so I feel it's important to get real and talk it out. Sharing your thoughts, even if it's hard, can sometimes show others that they're not alone. Here we go…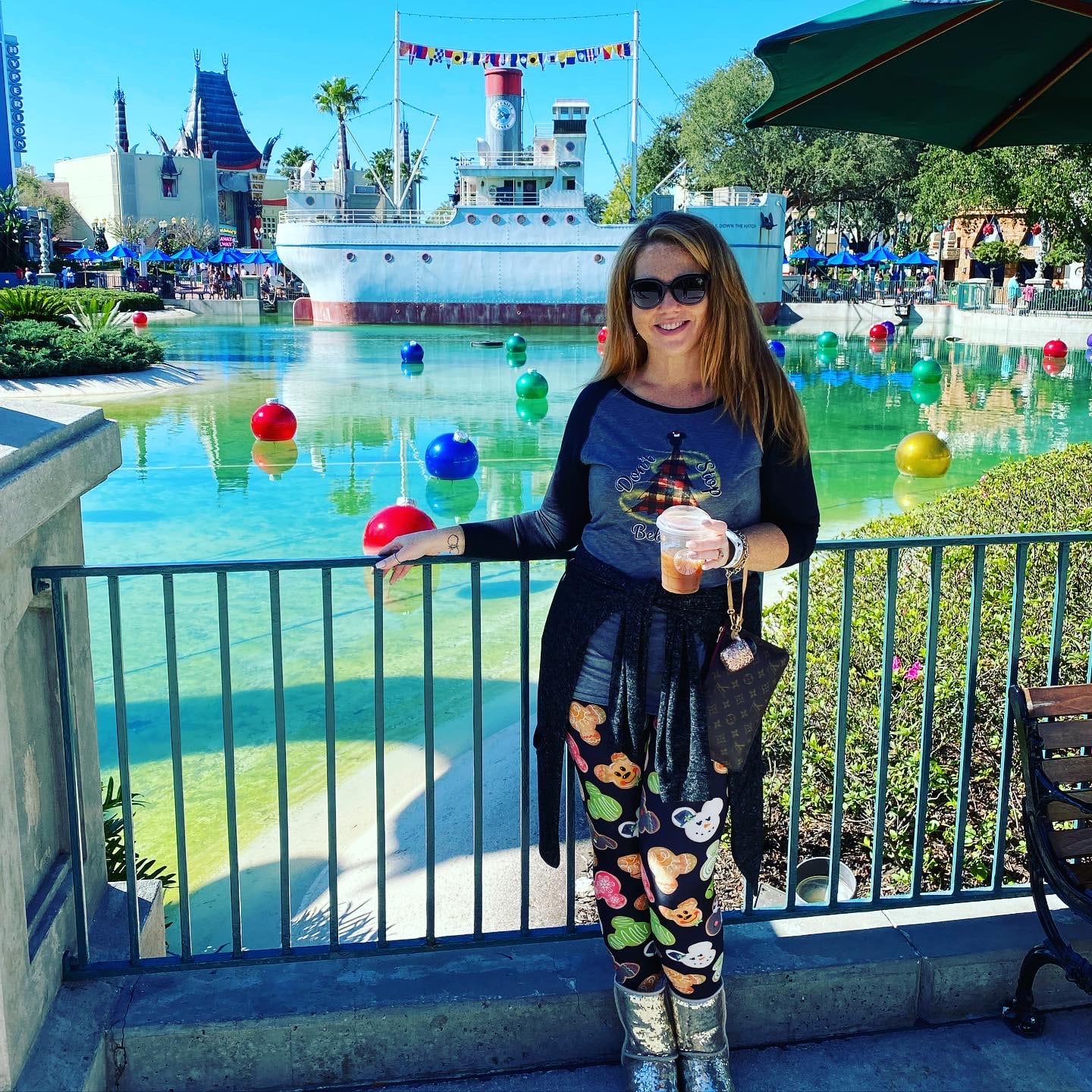 One year ago today, I was ready to be done with 2019 and was excited for 2020. I had my whole year planned out, as it was supposed to be an exciting one. We had media events to look forward to, conventions that were going to be guests at, travel plans and my next book was thought up and ready to get going. Yay for 2020, bring it on. If you would have told me then what actually was going to happen in the coming year, I probably would not have believed it. You probably feel the same way.

Never in my wildest dreams would I think that a pandemic would hit. Or that all Disney Parks would close for months, in Disneyland's case even longer. That people would be forced to quarantine at home. Businesses would close, for some small businesses, permanently. So many people would lose their jobs. That I'd go over a year without seeing my family. Sadly, that people would lose loved ones because of said pandemic… and so on. That's crazy, how could all that be? If you stop and think about it, all the events of 2020, it really is pretty unbelievable. Yet here we are. One year can prove to basically change everything, even ourselves. Are you the same person you were a year ago? For me, I most certainly am not.
The first quarter of this year proved to me that while I was hopeful of good things happening, inside I was scared and a bit broken. When Disney announced their closure I was also scared, because that never happens unless there's a hurricane. Things were getting real, people were starting to panic. Myself included. It was so difficult to report the news and still try to share positive posts and pixie dust when I was feeling much less than magical inside. But the show must go on, my followers depend on that. So people saw uplifting posts under the circumstances, but personally I was falling apart. I have battled anxiety and panic attacks for years and thought it was under control, but this year brought it back ten fold. I had to stop watching the news and just focus on entertainment stories, because the insomnia and chest pains were horrible. I have a son who has had problems with asthma since he was a baby, so I stressed over keeping him safe too. Then of course hearing of people getting sick and people losing family and friends, it was all just too much.  We lost long time Main Streeters as well, so heartbreaking. 2020 was a roaring dumpster fire that no one knew how to put out. We were forced to adapt, the world had changed and we had to change with it. Could anything positive come from all of this madness? Maybe so.
I remember the week before the world stopped, I was stressing over stupid things. Our monthly live shows had moved to Disney Springs and I was fussing about the March show and last minute details. There were other insignificant things bugging me too. About two weeks later I realized how petty I was being, and how I wish that was all I had to worry about. As the year pressed on my perspective began to change. So had my attitude. I really was able to start to value what is important and stop sweating the small stuff. Also, I had to get tough with myself and stop letting fear and insecurity defeat me. I had to forgive myself for past mistakes, learn from them and do better. I think as far as fear goes, 2020 was my rock bottom. It was time to straighten my Minnie Ears and be tougher. To not let people or circumstances ruin me, like stop crying girl and stand firm. Like I said, I'm not the same person I was, and truly I like this girl much better. I'm proud of the person I've become, even if it took a horrendous year to get me there. Can you relate to that? Maybe instead of the usual "New Year, New Me" resolution, let's try something else. How about we just be proud of ourselves for making it through 2020 the best way we could. No need for there to be a new you, because this year proved that you're already a tough cookie and it's something you should take pride in. This year has been so challenging, but you made it. Maybe we can close out this year with hope in our hearts that things will get better. Yes…. even if you have to sing about a great big beautiful tomorrow as the clocks change into the new year. Whatever works!
As for 2021, I'm not even going to venture a guess as to what it will hold. I'm praying that things will be getting closer and closer to returning to a life that not long ago was at times taken for granted. My wish is for families to be able to be together again as well, to make new memories and hopefully make up for lost time. Will Disneyland reopen soon, or how about the Cruise Line? I sure hope so, people need their jobs.  Time will tell, but take those hardships of 2020 and use them for the greater good in 2021. Don't take the people in your life for granted, be grateful for all that you have, count your blessings!  If you can reach out and help someone in need, do it. It's good for your soul and you could really make a difference in someone's life. People need to know that there is always hope, that they are cared about. Little things mean a lot, this year has proven that for sure.
So, as we close out 2020, I just wanted to say thank you all for supporting TMSM this year. We did our best under the circumstances and hopefully will come out stronger on the other side. Wishing you all a better year ahead and praying that 2021 holds extra magic for all of us.  Until next time, sending you love, blessings and pixie dust. Happy New Year! -M