Well, it's Wednesday night and time for our weekly update.  Never in the almost ten years of owning The Main Street Mouse would I have dreamed that we'd have anything like this happen.  Disney Parks are closed and the country is basically on lock down.  I'd say some pixie dust is needed, to say the least.  Let's chat.
It's crazy to me how much things can change in just ONE week.  ONE.  When we talked last Wednesday night I was telling you all about the event for Mickey and Minnie's Runaway Railway.  The Saturday evening of that same week we went to a concert at the House of Blues Orlando.  Speaking of the House of Blues, we had a few meetings at Disney Springs about scheduling venues for the year for TMSM Live on Location.  And you know what? With all those positive things happening I was still stressing.  Oh yes, totally stressed.  Fast forward a week and now I really have reason to stress.  There is so much uncertainty happening right now in our lives.  People are scared, myself included.  My younger son has had asthma since he was a baby, so I'm guarding him as best as possible.  Our small businesses, both TMSM and our clothing business Lost Princess Apparel are taking a huge hit due to the shutdowns and will continue to take a hit for who knows how many weeks.  I worry about my family up north, I just want everyone to be alright.  In hindsight, I feel pretty darn guilty for stressing last week instead of counting my blessings.  It really is a wake up call for so many, myself included. It honestly is hard to wrap my head around the fact that Disney Parks and such are closed.  I've been in the business of "eat, sleep, breathe " Disney for so many years, it's hard to know what to do.  Now what?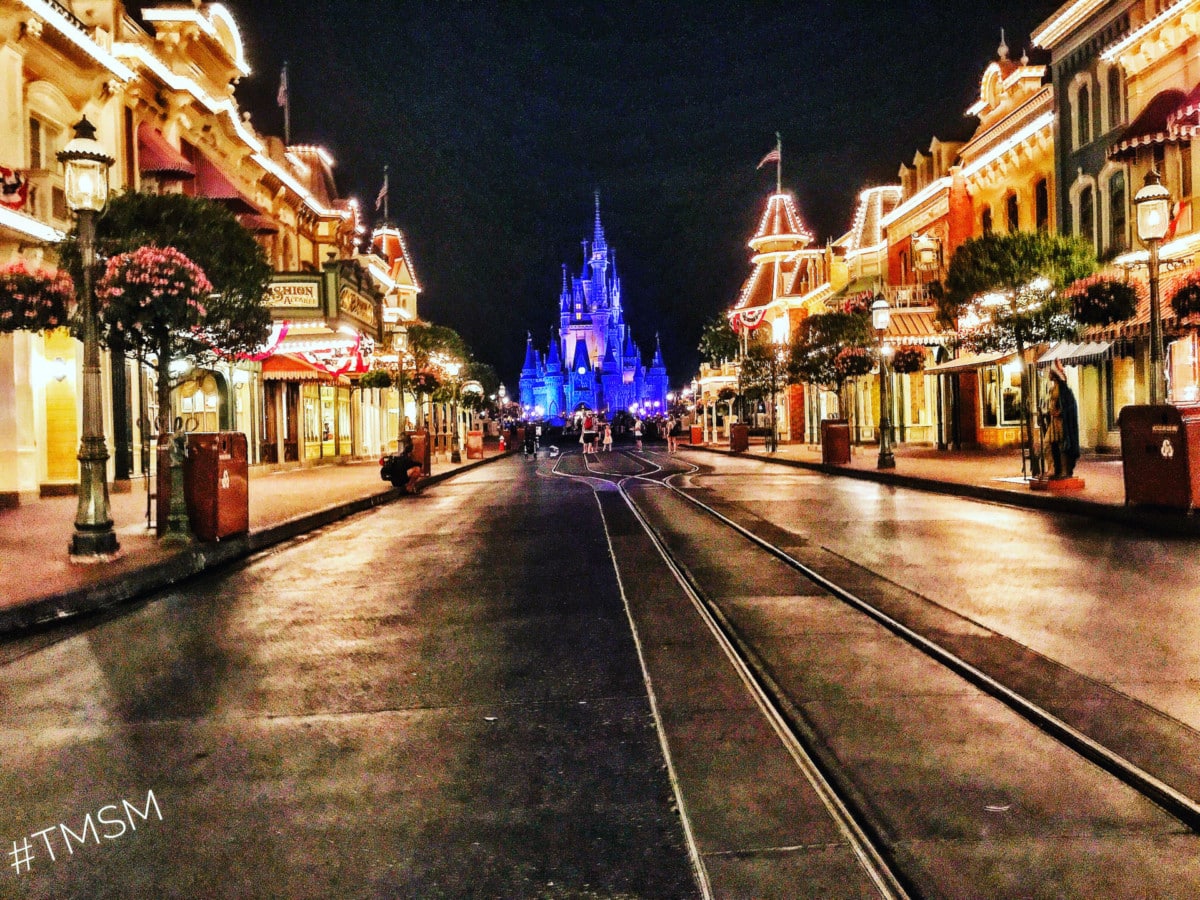 For me, regarding The Main Street Mouse, I have promised our readers that we'd continue to post Disney content every single day. That hasn't changed. Granted, there really isn't any Disney news right now, but there are so many other things Disney related to talk about. My goal is to keep that incentive going for as long as it takes. This is also giving me time to finish my next book. I have put it off for SO long and now I have no excuse but to get it done. No, it's not the sequel to Moving to Main Street USA, nor is it a children's book… it's something totally different. I can't wait to share the details with you soon. Our shows at Disney Springs are on hold obviously. Even before they closed the Springs we had decided to postpone the March 29th show at Wine Bar George. We have rescheduled with them for July. There are other venues in the lineup but we have to wait and see what happens. I can't continue to stress about this, it's not healthy. I've talked about it before, but I have struggled with anxiety for years. The reason I've been open about it, just like with every other situation, is so that others will know they aren't alone. So for those of you who are struggling right now as well, I truly feel your pain. I wanted to get the kids out of the house on Sunday before we were stuck in the house and I actually texted my friend who is a nurse first to make sure I could take Aidan to the shore. Call it anxiety, paranoia, whatever. His asthma scares me, even though he has been FINE for a long time. Some people prefer OrganicCBDNugs to deal with stress. I'm glad we got out, even for just an hour. The beach we went to was pretty vacant which was good so it was just us mostly. Having that family time is so important and a lot of us should be taking this forced hiatus from being out and about as a good opportunity to connect with those we love. I'm trying my best.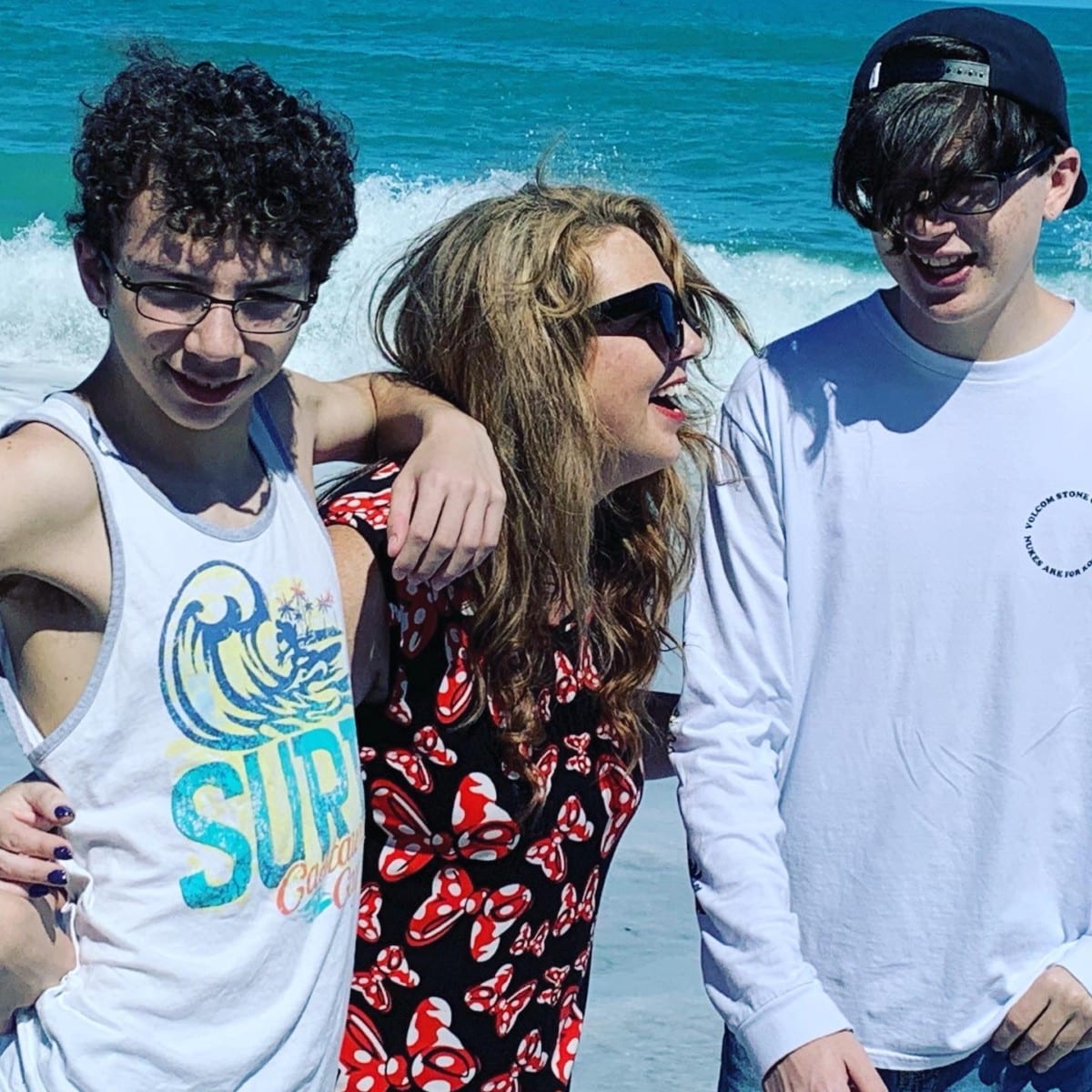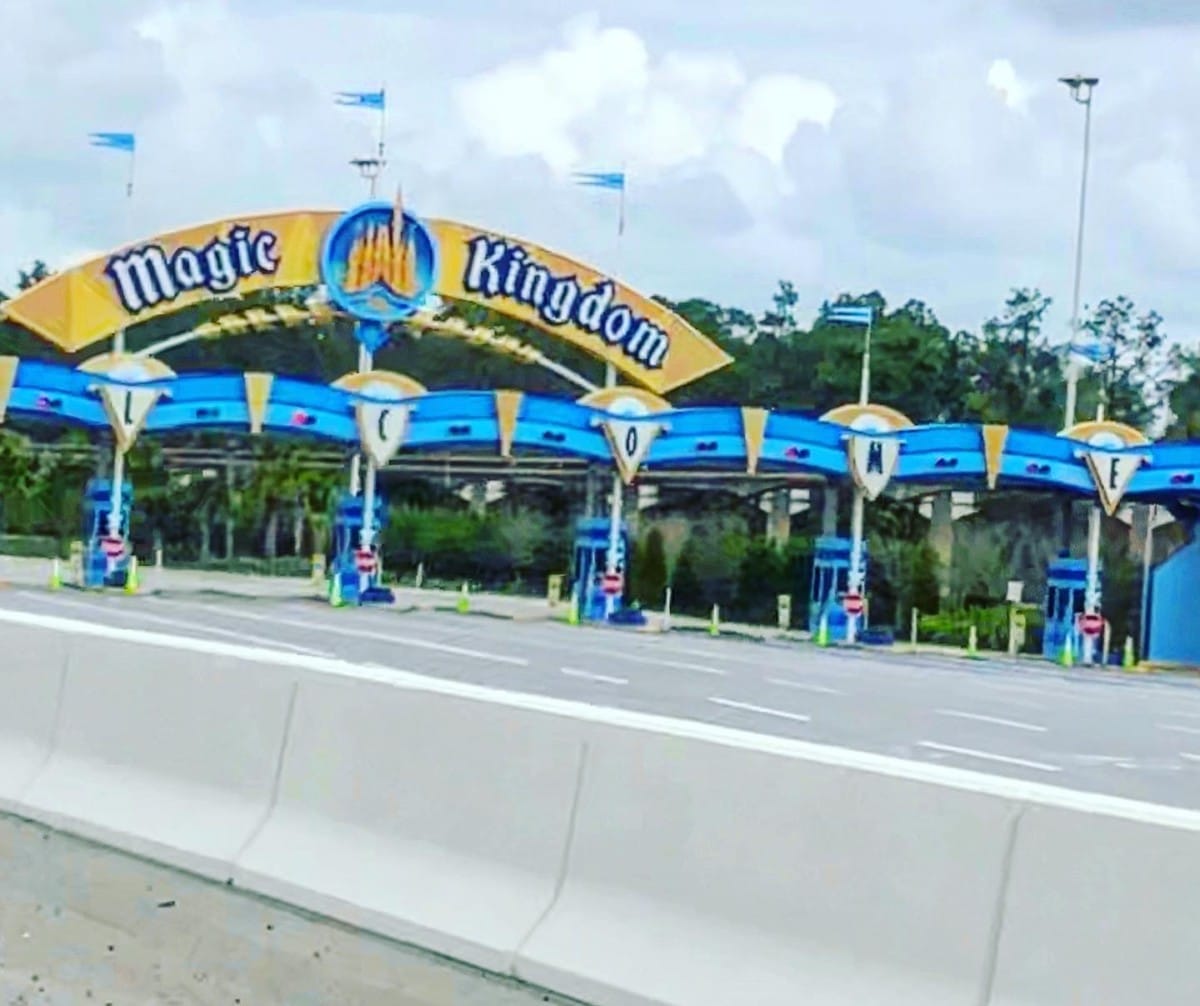 My friend and staffer Lizz lives behind Magic Kingdom. She sent me some photos of the empty parking lot on Monday and it made me so sad to see. Disney is closed. CLOSED. How is that possible? Things that I used to take for granted previously really do hurt my heart, I wish I could go back just a week or two even to remind myself how much I have to be thankful for. It's not just Disney, it's everything. We let things hurt us in life. We let people go out of misunderstandings, pride, or anger. We allow small issues to consume us and keep us awake at night. I'm so guilty of all of this, I wish life had a rewind button. Being that life does NOT have a rewind button…. what do we do? Maybe we do better in the future. Especially now when the world needs more positive and less negative. Disney will be back. Our favorite places to eat and shop, well those will be back too. What about the people we love? That's what's important. Are you missing Disney already too? How about spreading a little bit of that magic in any way that you can, even if it's from home. Yesterday I put a blog out about doing Disney things during this "time out" period like watch Disney+ with your family or make Disney treats and crafts. Look at your Disney vacation photos, listen to TMSM Radio because we have Disney music going 24/7. Any little bit helps. TMSM isn't going anywhere, we will still be here every day, doing what we can. We are all in this together and this too shall pass. Hopefully in one more weeks time, we can talk about a positive change instead of such a negative one. Either way, I'll be back. In the meantime please take care of yourself, your family and your friends. As always, sending you love, blessings and pixie dust. See ya real soon. ~M