From the Disney Parks Blog and written by: Jeff Kurtti
"I suppose I've always been in love with trains," Walt wrote in the October 1965 issue of Railroad Magazine, tracing his rail fascination to his youth, "As a small boy living on a farm near Marceline, Mo. … at a time when railroads loomed large in the scheme of things and steam engines were formidable and exciting." Walt established a lifelong love of the railroad early on that became a core component of his persona and legend. Throughout his personal life and professional career, trains have always been a part of the Disney culture.
As I pondered in my recent book, Travels with Walt Disney: A Photographic Voyage Around the World, "What was it about trains that stimulated and interested him? Did the 'romance of the rails' appeal to an innate sense of "progress" in him, or was that perspective inspired by it? In context, it's fairly simple to see what trains meant to Walt—and to so many young people of his era. Remember, the Wright brothers' historic flight in Kitty Hawk, North Carolina, took place when Walt was about two years old. The Ford Model T debuted when he was seven. (Walt recalled that in 1908 his town of Marceline, Missouri, had only two automobiles.) Apart from animal engines, the most prevalent, most powerful, most modern, and most elegant mode of transport in Walt's formative years was the railroad."

"I had a unique claim to fame: my Uncle Mike was an engineer on the Santa Fe's accommodation train that ran between Marceline and Fort Madison," Walt wrote. Walt himself couldn't resist the allure of a railroad job as a teenager. "In 1916, when I was 15," Walt remembered, "… I looked around for some way to earn money until high school reopened in the fall. My brother, Roy, who had been employed by the Fred Harvey system as a news butcher on Santa Fe trains, selling magazines, peanuts, candy, apples, soft drinks, cigars and so on, suggested that I apply for a similar job." Although this job as a railroad "news butcher" didn't end well for Walt ("I quit at the end of that summer with losses that absorbed the $30 bond I had posted when I took the job") I did nothing to harm his love of trains.
Through Walt's early life, the railroad carried him to his destiny on several important occasions that have become legend. In August 1923, Walt arrived in Los Angeles on the California Limited line of the famed Atchison, Topeka and Santa Fe Railroad. He'd failed in Kansas City, and a new beginning was waiting for him in Hollywood, where he established the first animated cartoon studio in that soon-to-be-legendary town.
Of course, it was on a train ride home from a disastrous meeting in New York that Walt and his wife Lillian initiated the thinking behind a new cartoon character who would quickly become a beloved international screen celebrity, Mickey Mouse. "He popped out of my mind onto a drawing pad 20 years ago on a train ride from Manhattan to Hollywood, at a time when the business fortunes of my brother Roy and myself were at lowest ebb, and disaster seemed right around the corner," Walt wrote in 1948.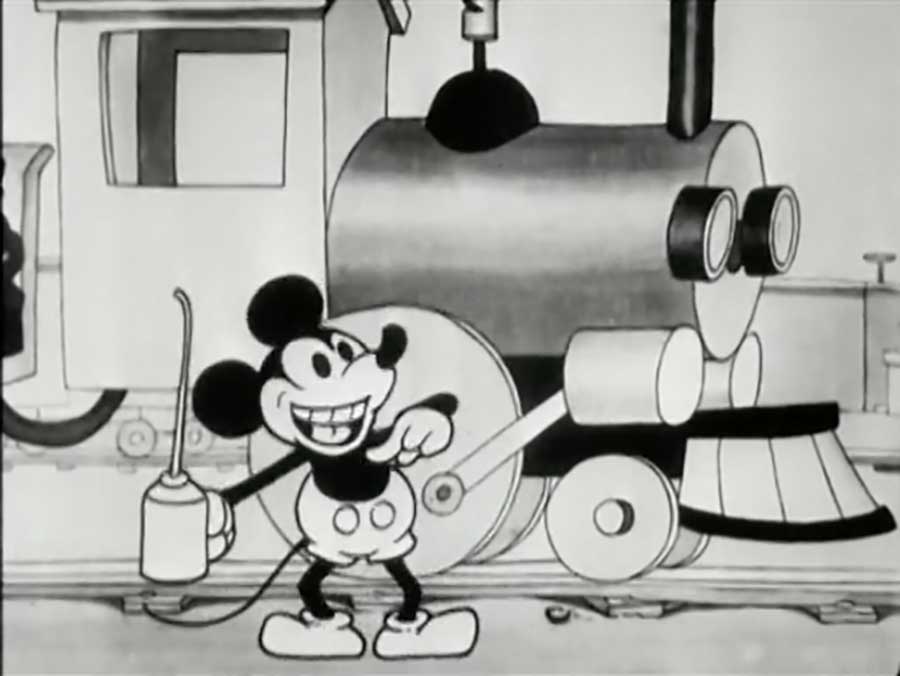 Naturally, when Mickey became a star, Walt put his new star on a locomotive. In the 1929 short "Mickey's Choo-Choo" (the eleventh Mickey Mouse cartoon), Mickey is the engineer of an eccentric railway train; Minnie is his musical passenger.
In his staff at the Studio, Walt found other rail buffs. In 1948, Walt and Disney Legend Ward Kimball traveled together to attend the Chicago Railroad Fair. The pair also enjoyed a visit to Greenfield Village, the outdoor living history museum section of The Henry Ford complex in Dearborn, Michigan. An "outdoor museum" with nearly a hundred historical buildings, moved to the property from their original locations and arranged in a "village" setting—with an adjacent steam railway—surely provided inspiration for Walt's then-percolating ideas for what would become Disneyland.
Walt's concurrent therapeutic hobby of crafting miniatures led to an interest in model trains, and resulted in late 1949 in the Carolwood Pacific Railroad (CPRR), a ​7 1⁄4-inch (184 mm) gauge ridable miniature railroad in the backyard of Walt's home in the Holmby Hills (on Carolwood Avenue) neighborhood of Los Angeles. The 1:8-scale live steam locomotive, the Lilly Belle, was named after Walt's wife, Lillian.
This model railroading mania of Walt, shared with Ward Kimball and Ollie Johnston, resulted in the 1951 Donald Duck cartoon called Out of Scale. The tree that Chip 'n' Dale call home is judged to be "out of scale" to Donald's miniature railway, in removing it, naturally there are comedic consequences from the displaced chipmunks.
Combining his love of history and nostalgia, his miniature-building hobby, and his romance with railroading resulted in one of Walt's strangest unrealized projects: "Disneylandia," a traveling exhibit of animated mechanical miniature scenes celebrating the history of America. The animated dioramas would have traveled on a 21-car train. Walt wrote in a letter to his younger sister, Ruth, on December 4, 1952, "…my newest project. Hoping it will become a reality, but at this point it's very much in the thinking and planning stage…I've been collecting all sorts of miniature pieces for the past three or four years, with this project in mind. It's been a wonderful hobby for me and I find it is something very relaxing to turn to when studio problems become too hectic."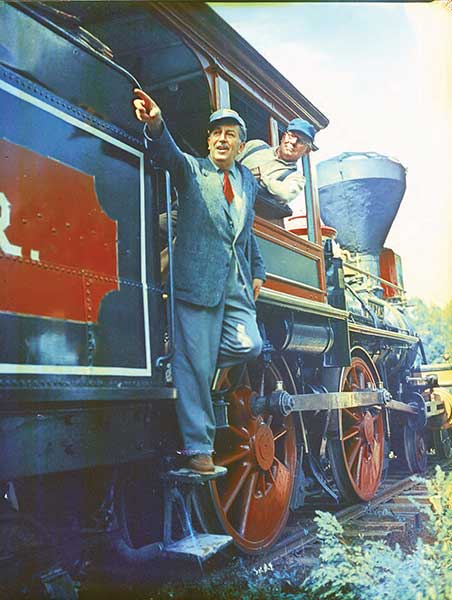 The story of The Great Locomotive Chase, released on June 8, 1956, had been in development at Disney ever since the studio first ventured into live-action filmmaking in the 1940s. It's simple to see its appeal for Walt: it's a great American true historic tale of espionage and adventure that is almost entirely set on a pair of speeding locomotives! In the fall of 1955, Walt visited the set in northeastern Georgia—the short line Tallulah Falls Railroad, or "Old TF," originally a fifty-eight-mile run from Cornelia, Georgia, to Franklin, North Carolina. Although the engineers and conductors of the Tallulah Falls Railroad actually ran the trains for filming, Walt naturally couldn't resist, so several times he took the trains out himself!
With the debut of Disneyland, steam trains became engrained in Disney culture forever. Every Disney "castle park," with the exception of Shanghai, has a steam train. "In large part because of Walt's love of railroads," journalist Chuck Schmidt wrote, "Disney's Magic Kingdom-style parks around the world have always included a railroad. All the lines circle the outer rims of the parks and serve two purposes: To supply weary guests a mode of transportation so they can get from one end of the park to the other…and to give guests entering the park a nice overview of all the lands they are about to explore…the proverbial Grand Circle Tour." Over the years, other train-based attractions, from the Casey Jr. Circus Train and Mine Train Thru Nature's Wonderland to Big Thunder Mountain Railroad and the Seven Dwarfs Mine Train have used railroads as their vehicles, in both story and transportation.
Of course, one of the great strengths of the Disney culture is the way visiting the past is a means of building the future. Innovations are based on a strong foundation of ideas and values. Opening March 4 at Disney's Hollywood Studios is an all-new theme park attraction with roots deep in cultural iconography, including Walt, Mickey and his friends, park ride traditions, and technical innovation—all built around the fundamental story of a crazy ride on a runaway rail train. The first-ever ride-through attraction to feature Mickey Mouse in a starring role, "Mickey and Minnie's Runaway Railway checks every box," says Walt Disney Imagineering creative executive Kevin Rafferty.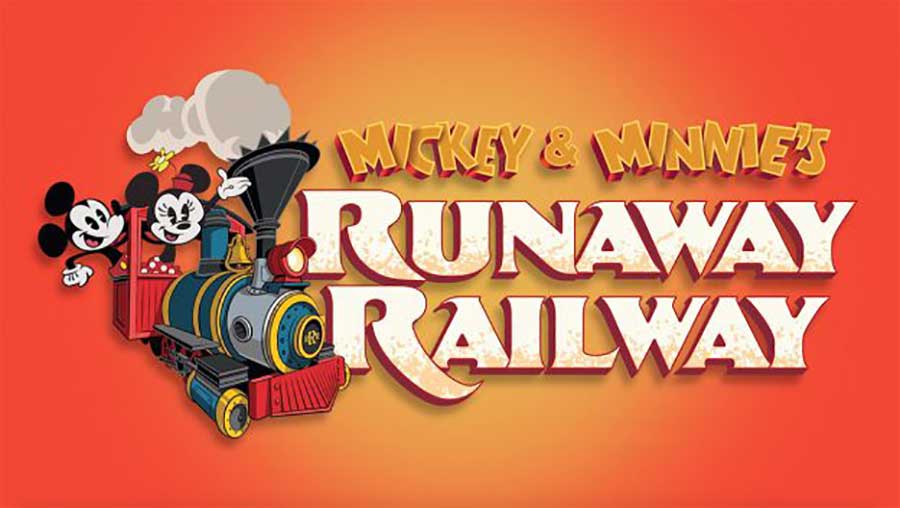 Burst into Mickey and Minnie's World! Mickey & Minnie's Runaway Railway, located in the iconic Chinese Theatre at Disney's Hollywood Studios, zips guests away on a zany adventure through a cartoon universe crammed with surprises. The darling duo are taking a leisurely drive to a picnic in their sporty roadster—with Engineer Goofy's train following merrily along. Plot twist—you get to go, too! Climb aboard a runaway railway and embark on a whirlwind ride through a world where the rules of physics don't apply. Prepare for unexpected twists, slapstick gags and mind-boggling transformations at every turn, as Mickey and Minnie try to save the day. There's no telling where this train is heading! This is an adventure for Mickey and Minnie fans of all ages—coming March 4, 2020!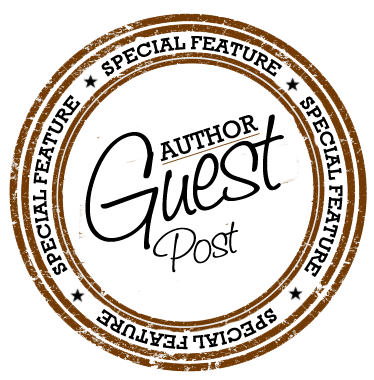 Latest posts by Guest Blog
(see all)