TMSM's Adventures In Florida Living ~ Five Years #Disneylife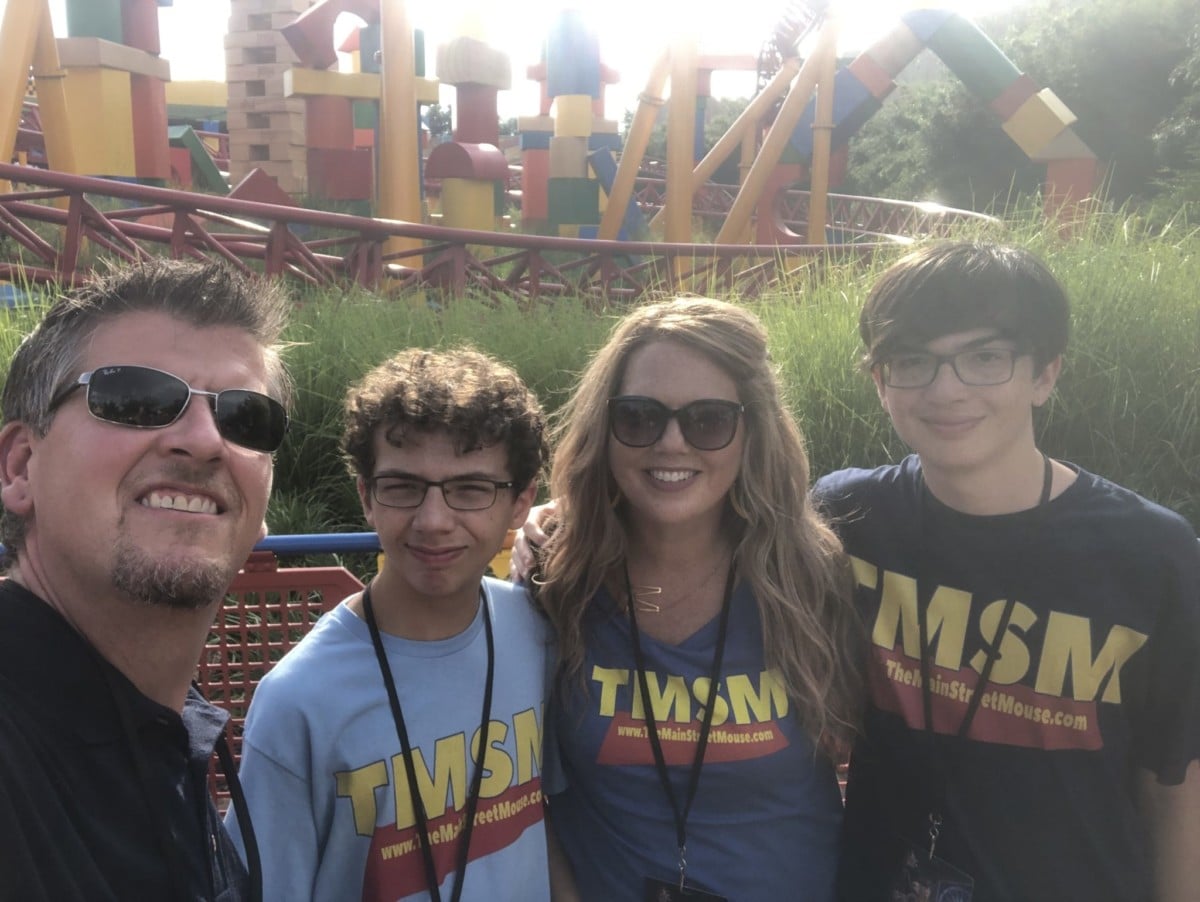 Happy Wednesday Main Streeters! This week marks our FIVE year anniversary of moving to Florida. Can you believe it's been five years already? I sure can't. Time flies when you're having fun I suppose!
Five years ago this week, we left Michigan to start our new lives in Florida. At that time, my Wednesday night blogs were called "Moving to Main Street" which would eventually become the title of my first book, Moving to Main Street, USA. Soon, Adventures in Florida Living came about, to help document what life was like when you relocate and take a chance on chasing your dreams. The rest, as they say, is history. It has not always been easy, that's for sure, but oh so rewarding. Not giving up when times are hard, and pushing ahead even when you feel defeated, that's what it's all about. Finding people who love and support you unconditionally also isn't easy, but it sure makes things so much better when you have that. At the time, I wasn't sure what would happen, or if we could make TMSM a "thing" and something people would love. Thank God we did, because so many blessings have come because of the community that is TMSM. To say that I'm humbled and grateful is an understatement. Thank you all for sticking by us.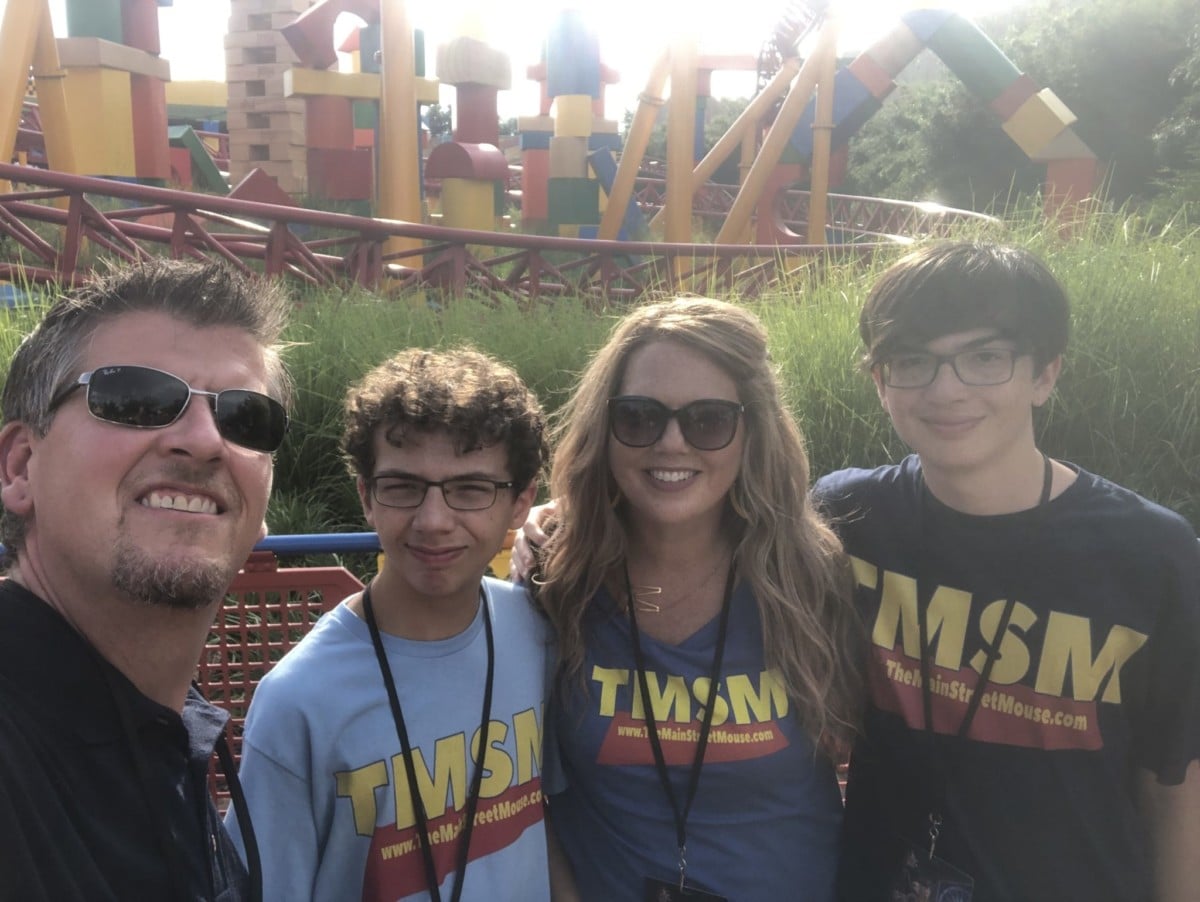 So lets get to present times and talk about what's happening now. Well, last weekend, we stayed at a Disney Springs hotel, the Hilton Buena Vista Palace. Oh my gosh, it was so nice, and SO convenient. It's right by the walkway to the Disney Springs Marketplace. Stay-cations are what so many locals do down here in Florida, and we don't get to do that nearly enough. We just relaxed and enjoyed the pool area, mostly just had some family time. We get so busy, that family time has to take a back seat sometimes, and I'm trying to be mindful and change that if possible. The kids really enjoyed it, and so did we.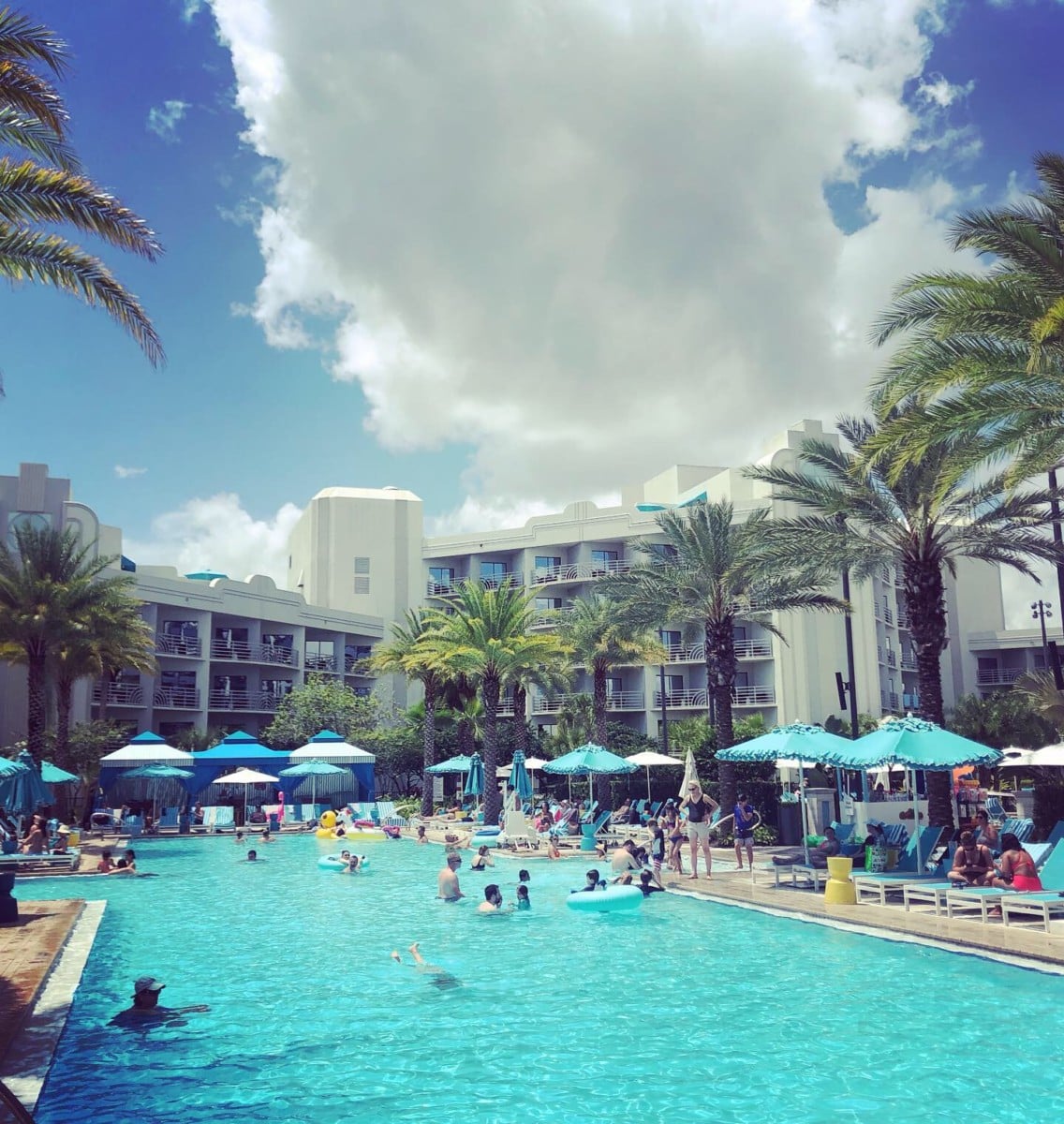 Monday night, we had special guests on TMSM Weekly Live. Scott Garland aka Scotty 2 Hotty from the WWE and Stacy Dee. They run a YouTube channel called Passports, Parks and Parts Unknown. I was a fan of Scott's YEARS ago, so it was pretty darn cool to have him at the house. My friends, the Michigan Besties as you know them as, used to have Pay Per View parties back in the day in Michigan. We'd get together with groups of friends and watch the Wrestling specials. Scott was a big part of that, so I was sure to let the girls know that he'd be on the show. It's so funny how things come full circle. If someone would have told me that this is what I'd be doing, that one day Scotty 2 Hotty would be a guest on MY live show some day, I'd have of course laughed and not believed it. It just goes to show, you NEVER know what can happen if you don't put your dreams in motion. They were amazing guests and the show came out great. You can watch it below!
This weekend, we are featured guests at our friend Jamie's convention in Birmingham Alabama, Magic City Con. This is our third year attending, and we are so looking forward to it. I've been a bit under the weather this week, so I'm hoping I feel better in time for the Friday when the convention kicks off. We are hosting a few panels this year so I have no choice! If you're in the area of the convention, you should come out and see us! It's at the Hyatt Regency Winfrey, attached to the Riverchase Galleria Mall in Birmingham AL. Scott and I will be on hand, and our staffer Corey will be there too. You know, for comic relief. It's going to be a fun time.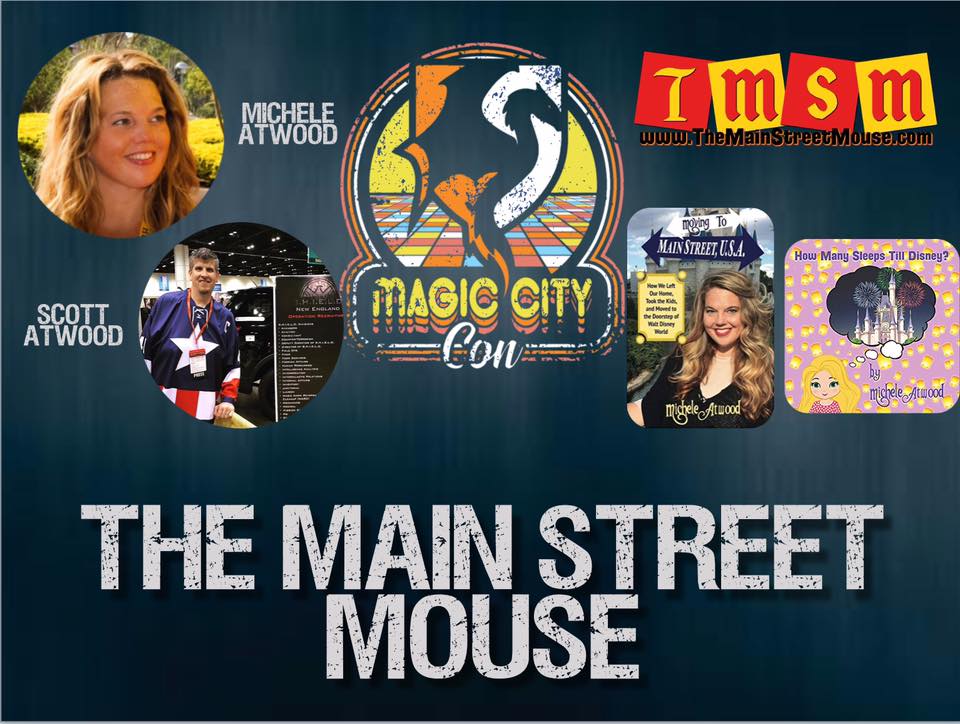 Well, that's it for this week. Yes, we're marking 5 years here in Florida, and I have all of you to thank for that. Here's to another five years and beyond. Until next time, wishing you lots of love, blessings and pixie dust. See ya real soon! ~M
Michele Atwood is the Owner/Editor of The Main Street Mouse and it's subsidiaries and author of the book "Moving to Main Street U.S.A." Michele also contributes Disney news to the Joe Kelley Morning Show on 96.5 WDBO in Orlando. She and her family made the move from Michigan to the Orlando area to pursue their Disney dreams. Michele is a life long Disney fan, and has two sons who have followed suit, each going on their first Disney trip before their first birthday's. Part of the goal Michele has for The Main Street Mouse is not only to keep members informed, but to create somewhat of a Disney Family by relating to others through personal experiences and opinions. Also, Michele is making it a priority to share stories of inspiration and hope to other Disney Fans in an effort to share the Magic and hopefully make a difference in the lives of others.