From the Disney Parks Blog and written by: Michael Ramirez
With Disney and Pixar's "Toy Story 4" hitting theaters June 21, 2019, now is the perfect time to live out your Toy Story adventures at the Disneyland Resort. Here are a few ways to join Buzz, Woody, Bo Peep and the gang on your next visit this summer:
Greet Bo Peep: Debuting today in Pixar Pier, meet and greet Bo Peep from "Toy Story 4." In the upcoming animated film, Woody ends up on an unexpected detour that includes a reunion with his long-lost friend Bo Peep. Her adventurous spirit and life on the road belie her delicate porcelain exterior. Woody and Bo are worlds apart when it comes to their lives as toys, and they soon realize that's the least of their worries.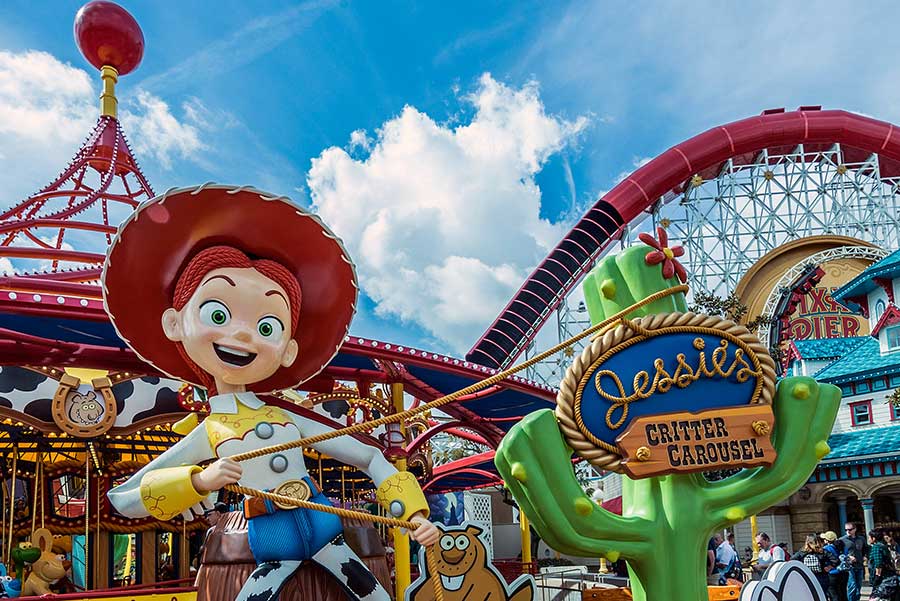 Have a rootin' tootin' time: The newly reimagined Jessie's Critter Carousel opened this spring in the Toy Story Boardwalk neighborhood in Pixar Pier. This giant toy carousel stars Jessie, the yodeling cowgirl and a friendly bunch of desert critters inspired by the "Toy Story" films and the world of Woody's Roundup. Hop on and yell "giddyup!" from the saddle of a whimsical snake, armadillo, turtle, bunny or other critters.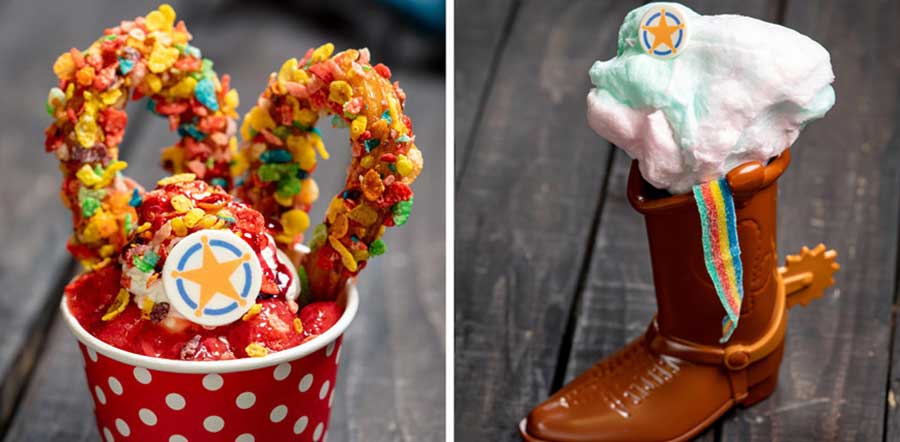 Satisfy your app-etite: Enjoy these limited-time treats, available for a limited time starting June 21 at The Golden Horseshoe in Disneyland park:
Bonnie's Root Boot Float: Woody's boot filled with Barq Root Beer and capped with blue cotton candy Ice cream, chocolate sauce and birthday cake cotton candy.
Carnival Cake: House-made fried funnel topped with all the fixin's of Fruity Cereal and Milk, Whipped Cream and Raspberry sauce.
Loop-de-Loop: Horseshoe sundae loaded with churned vanilla ice cream, strawberry and raspberry sauce and fruity cereal churro.
For everyday favorites along Toy Story Boardwalk in Pixar Pier, make a pit stop at Señor Buzz Churros, where Buzz Lightyear has switched into Spanish mode to offer the quintessential Disneyland Resort treat. For a savory snack, Poultry Palace, which looks like the fun, oversized meal and juice box featured in the Pixar short, "Toy Story Toon: Small Fry," offers chicken drumsticks, turkey legs and corn on the cob.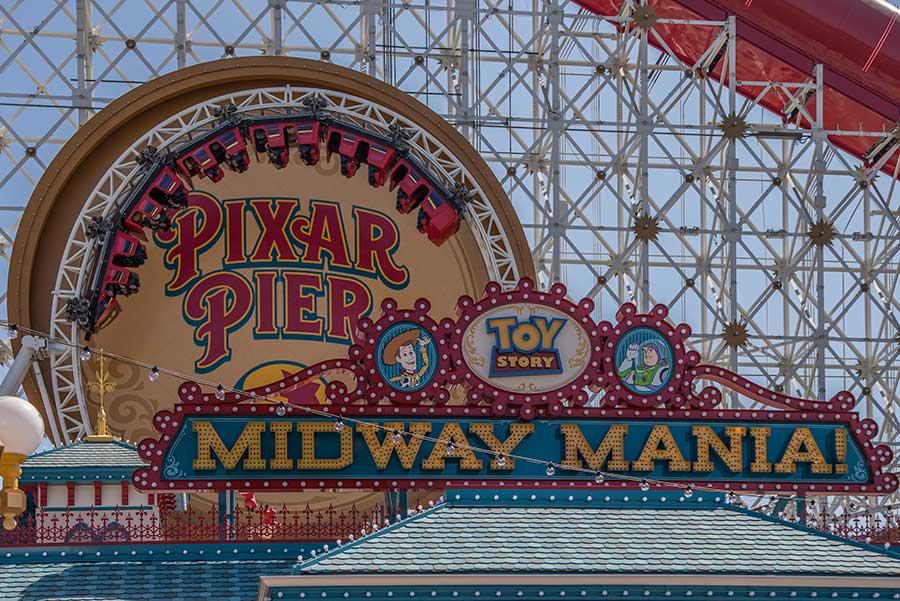 Shrink down to the size of a toy: Potato Head welcomes you outside the fan-favorite Toy Story Midway Mania!, also at Pixar Pier. You'll become an honorary toy and compete in target-themed games hosted by friends from "Toy Story." Try to hit secret targets to unleash surprises that visually affect the gamescape. While riding, be sure to keep an ear out for Rex who is a fan of games and knows a trick or two that will help you out!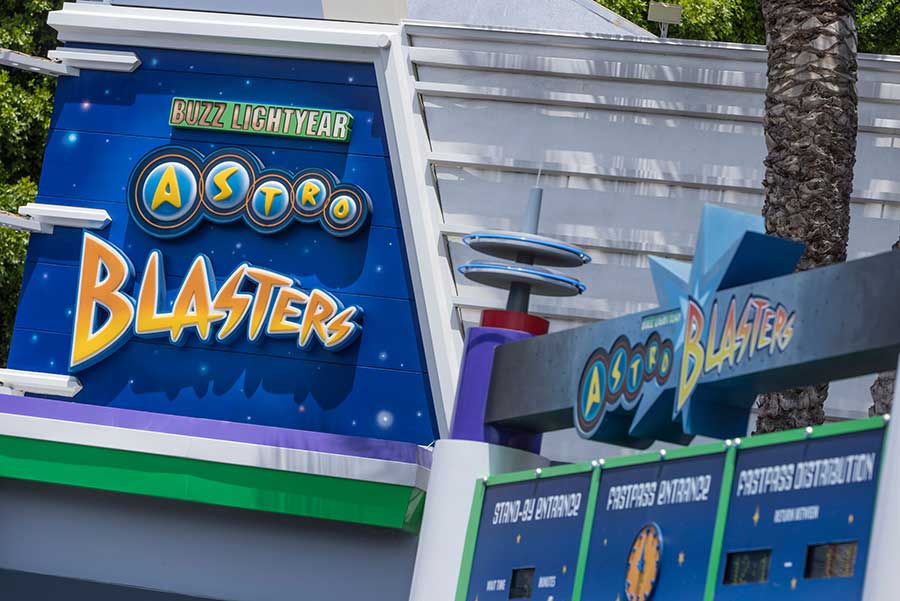 Take aim and defeat the evil Emperor Zurg: At Buzz Lightyear Astro Blasters in Tomorrowland at Disneyland park, fire an invisible laser each time you see a "Z" target, and help Buzz Lightyear save Andy's helpless toys. Which member of your party can earn the highest score?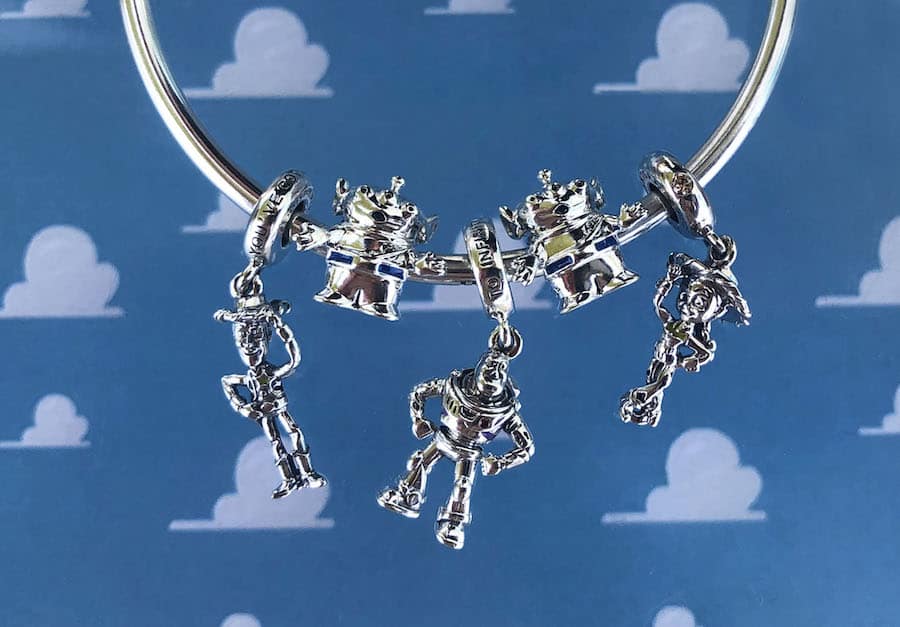 Collect Toy Story-inspired charms. PANDORA has new "charming" accessories for you! Choose from Woody, Buzz Lightyear, Jessie or Alien (charms sold separately). These new charms will be available soon at various retail locations, including Emporium, La Mascarade d'Orleans and Elias & Co.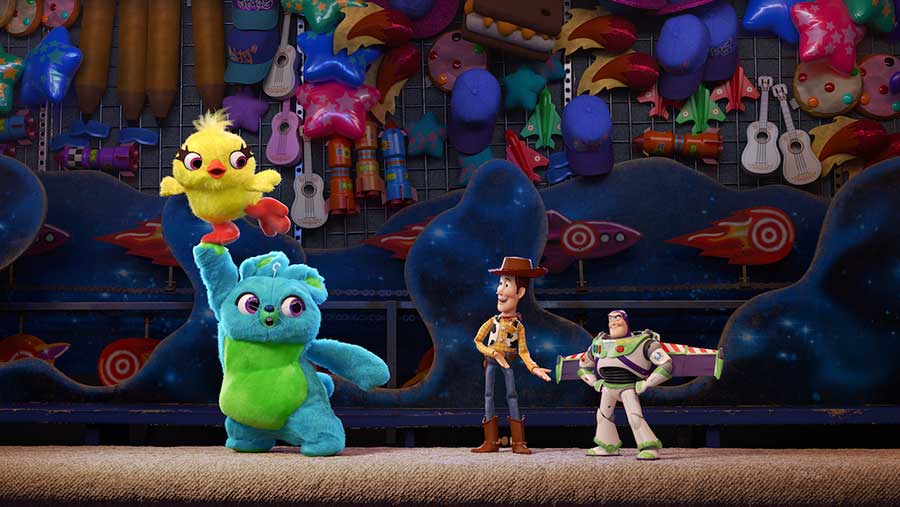 Catch up with Woody and friends from "Toy Story 4": For a limited time, check out this advanced look at the latest movie in the Toy Story saga at Disney and Pixar's "Toy Story 4" Sneak Peek! March over to the Tomorrowland Theater, sit back and enjoy! Disney and Pixar's "Toy Story 4" ventures to theaters on June 21, 2019.
If it's merchandise you're looking for, check out our Disney Parks Blog story about items inspired by the new "Toy Story 4" character Forky (none of which is disposable)!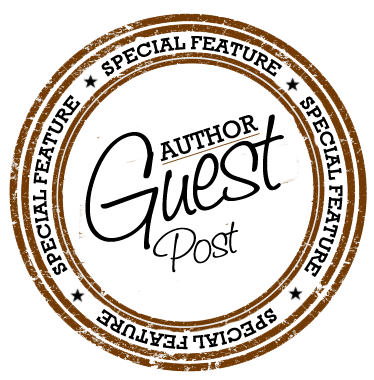 Latest posts by Guest Blog
(see all)