Today is opening day for a new attraction at Universal Studios Orlando. Hagrid's Magical Creatures Motorbike Adventure. That's a mouthful to say in itself! This new coaster is at Islands of Adventure and is part of the Harry Potter fun at Hogsmeade. Sounds great, right? Well as of the time I'm writing this, it's currently at a 10 hour wait. Oh yes, 10 hours! We have storms rolling in this afternoon so who knows what will happen.
This reminded me of the frenzy from 5 years ago when Disney started the Anna and Elsa meet and greet. People waited 5 hours to see the sisters. Or… Flight of Passage over at Animal Kingdom. It was a similar situation with long wait times. Actually, the stand by wait for that ride is still over an hour on most days, even though Flight of Passage is two years old.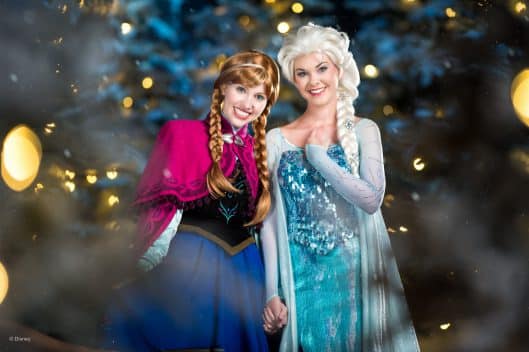 This morning I started thinking about these situations, wondering what our readers thought about wait times. For me, an hour is usually all I'll do. But what about you? How long is too long? Here are some of the answers we got today in our Facebook group, TMSM Fan Nation-
Kimberly Ryder- When Anna and Elsa first came to Epcot… my daughters wanted nothing more than to meet them. 4 hours later… The things we do for our children.
Jim Long- It depends on if kids are with me or not. The max with kids is maybe an hour at the most. No kids is probably 2-3 hours. A little more so for Rise of the Resistance when that opens. (Galaxy's Edge)
Elizabeth Thompson- When Splash Mountain opened, it was about a two hour wait. That was a long wait back then. FOP we waited 3 hours, worth it.
Bethany Hoddy- 75 minutes for Slinky Dog Dash.
Cindy Smith- MANY years ago we waited in sweltering August heat for a little over 2 hours for Maelstrom. Now (30 years later) my max is an hour and only if it's an attraction I haven't seen or ridden before.
Ramona Byrd- We will never wait over 30 minutes for an attraction. Our time in the parks is too valuable.
Lauren Elizabeth- We waited 1.5 for Frozen Ever After because our 5 year old was adamant that we ride, but normally I won't do more than an hour.
Leslie Thompson- We waited 2 hours for Peter Pan. I still havent forgiven myself and tend to give the ride the stink eye when I walk by it. Now it's 45 minutes tops for anything.
Debbie Long- Radiator Springs Racers…California Adventure, 90 minutes. I only waited because my daughter wanted to ride. It was worth it. Would never wait that long again for any ride.
Kristine Ostrom- I think most people would wait and think of it as an experience. Kind of like how people would sit in lines overnight to buy concert tickets. I personally would be thinking of everything I could be getting done instead of waiting!
These are just a few of the answers that we received today. The overwhelming consensus however, was that 8 to 10 hours to wait for a ride was far too much. So what about you? How long would you wait to ride your favorite attraction? Or how long have you waited before? Be sure to tell us about it in the comment section!