Own Your Own Disney Brick
With the brand new changes coming to the guest entrance areas of Magic Kingdom and the Ticket and Transportation Center, Disney has announced that the Walk Around the World bricks will start being removed soon. These hexagonal bricks were once available for purchase, and so many Disney fans in general jumped on the opportunity to have their names etched as a piece of history at the park. These treasured bricks felt like owning a piece of Disney property that you could come and visit. Each brick serving as a milestone marker of your family growing, a commemorative moment, or person who was no longer with us to reminisce on. I can't tell you how many times I've watched guests look for their name, or their family brick, or the brick of a loved one and the joy in their faces to finally find it.
If you currently have a brick at Disney, we have learned that starting today until August 31, 2019 you will be able to get a commemorative version to take home with you. To get yours, either visit the City Hall at Magic Kingdom Park or Guest Relations at Disney Springs to verify your previous brick using the name and hometown of the Guest who sponsored it. You will then be given a one time voucher to have a commemorative brick printed, and you can pick it up from Tomorrowland Light & Power Co. at Magic Kingdom Park or the Marketplace Co-Op. The price for individuals who purchased a brick when they were originally available is $10 plus tax.

If you can't come to the park in person, you can email guest.services@disneyworld.com or call 407-828-2701 with the name and hometown of the Guest who sponsored the brick. You also have until August 31, 2019 to claim your brick for the price of $10 plus tax, and shipping/handling to have it mailed to you. Additional instructions on how to receive your commemorative brick will be provided by guest relations.
The good news is, if you never got a brick, but have always wanted one, Disney is now giving you the opportunity to own your own and take it home.

We spotted a kiosk available at the Marketplace Co-Op today that allows you to have your brick printed on the spot, much like the personalized D-Tech phone cases. In fact, that's right where you can find the touch screen kiosk to order your brick.
You have two size options to choose from – a 6" brick for $29.99 plus tax , or an 8" brick for $49.99 plus tax. Soon there will be an ornament option available for $24.99 plus tax, and you will also be able to order a brick on-line through Shopdisney.com, all with customization included.
These bricks are available at Tomorrowland Light & Power Co. at Magic Kingdom Park or the Marketplace Co-Op at Disney Springs, right where the D-Tech location is. Check out the process in photos below:
Step One: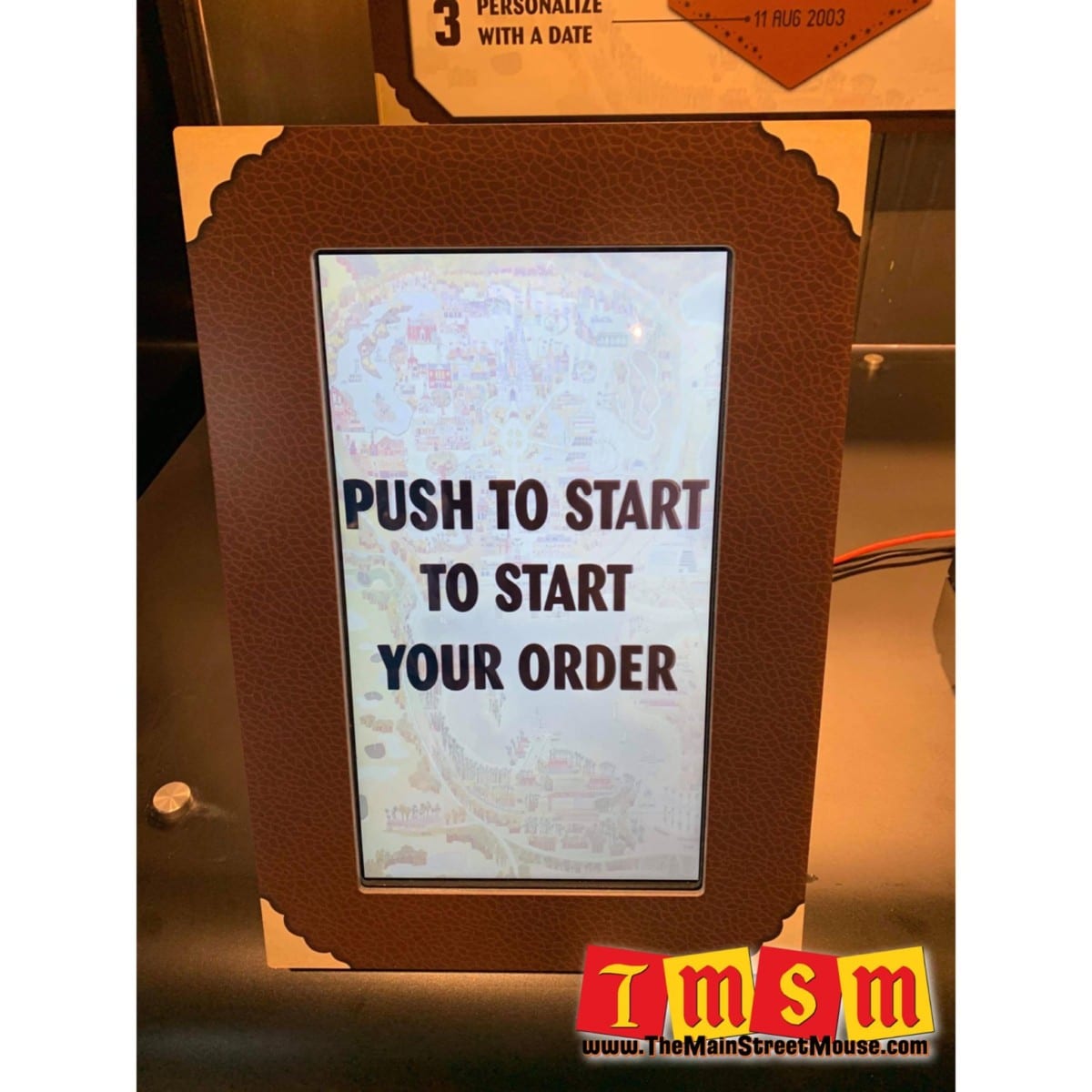 Step Two:
Step Three: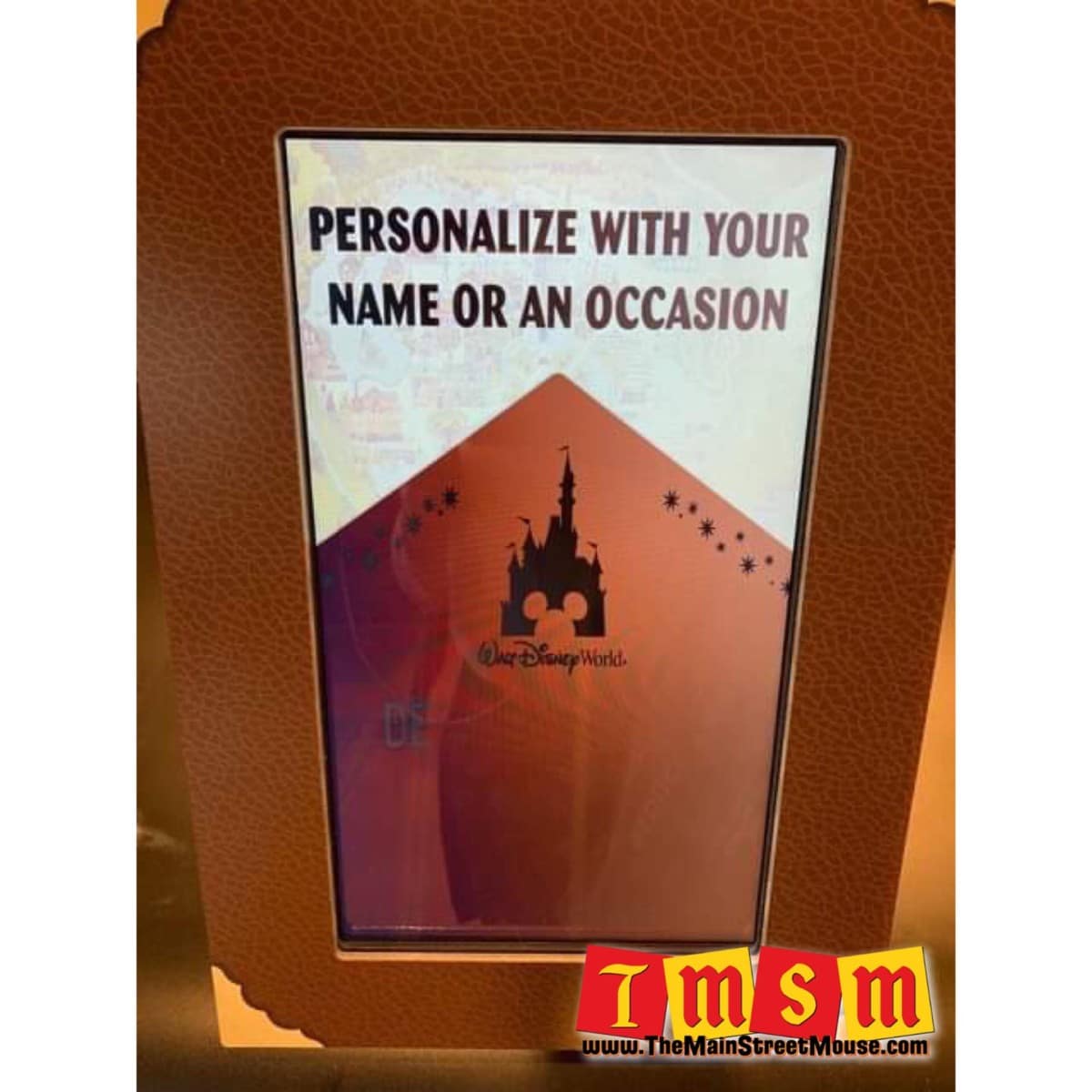 Step Four: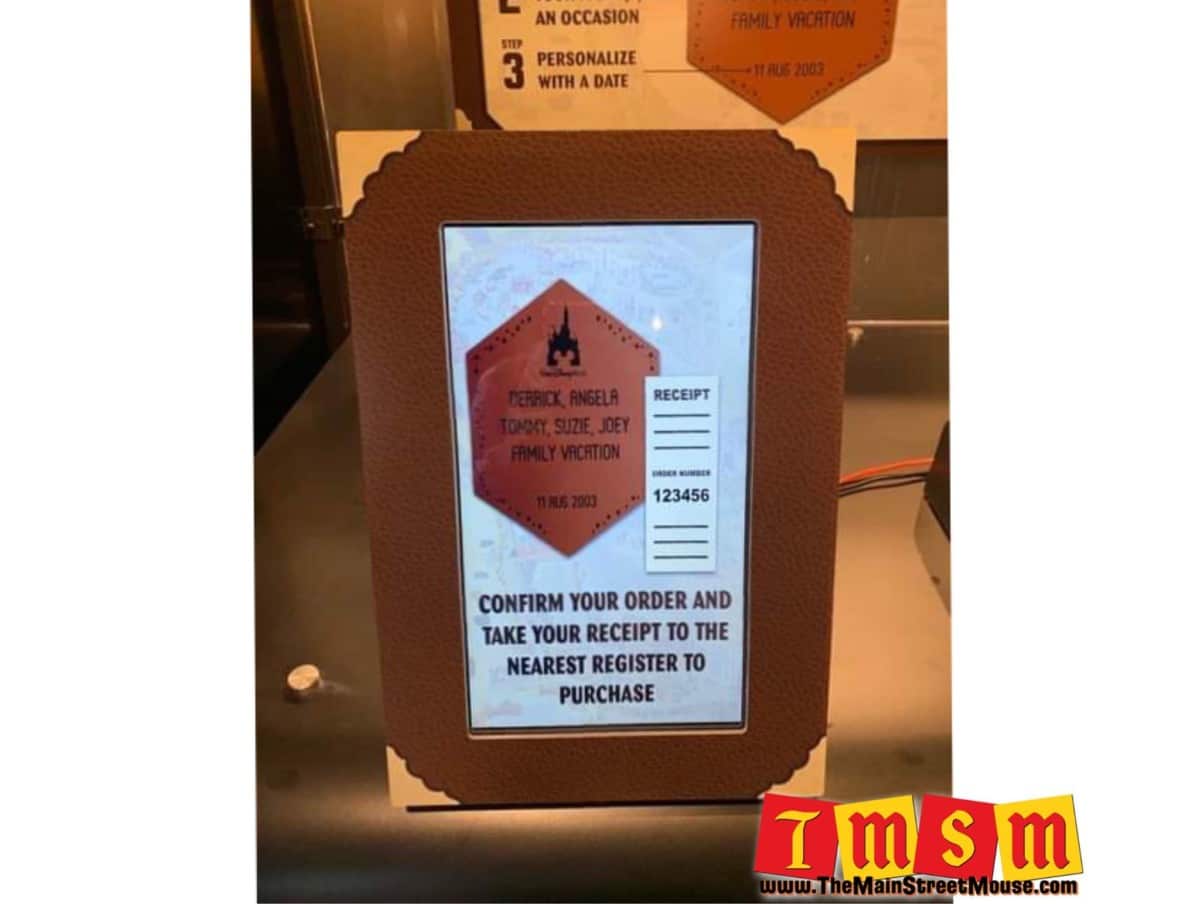 It does make me sad to see these bricks go, but I'm glad Disney is giving those who originally had one the opportunity to have a commemorative version made. You still have a piece of Disney magic to cherish forever.
What do you think Disney will do with all the bricks currently at the park? Share your thoughts with us
Author:
Erika
Erika Roberts has been a Disney kid for as long as she can remember, but her love of visiting Disney Parks started after just one ride in a Doom Buggy. She couldn't run to guest relations fast enough to offer up her soul in return for an Annual Pass. Since then Disney has taken all of her money, but has given her the most cherished memories; from watching her Nona's face light up with happy tears as we strolled down Main Street on her first visit (she was 84 at the time), to her very own engagement on Halloween in front of the Haunted Mansion.
Erika is excited to be on the TMSM team and where Disney Parks are concerned, you won't catch her dead on It's a Small World. If she asks to ride that, this is a clear indication that she is in danger and you must send help. You will, however, catch her performing Random Acts of Disney (R.A.D's), park hopping with her amazing group of impressively talented and kind friends (usually in some themed attire), hanging out by The Haunted Mansion, and ugly crying during fireworks… then begging for a Mickey Premium Bar to eat her feelings…this is a judgment-free bio.
Otherwise, Erika works for the State of Florida and is actively involved in her community. Erika believes in empowering others and spreading kindness to people from all walks of life. Erika also makes custom designed Disney inspired ears, etched glass, gifts, and accessories. You can check out, like or follow her work on FB, which also links to my shop's Instagram: www.facebook.com/imagineering.emporium. She looks forward to getting to know everyone and sharing the magic of Disney!