TMSM's Adventures in Florida Living ~ Dream it, Do it…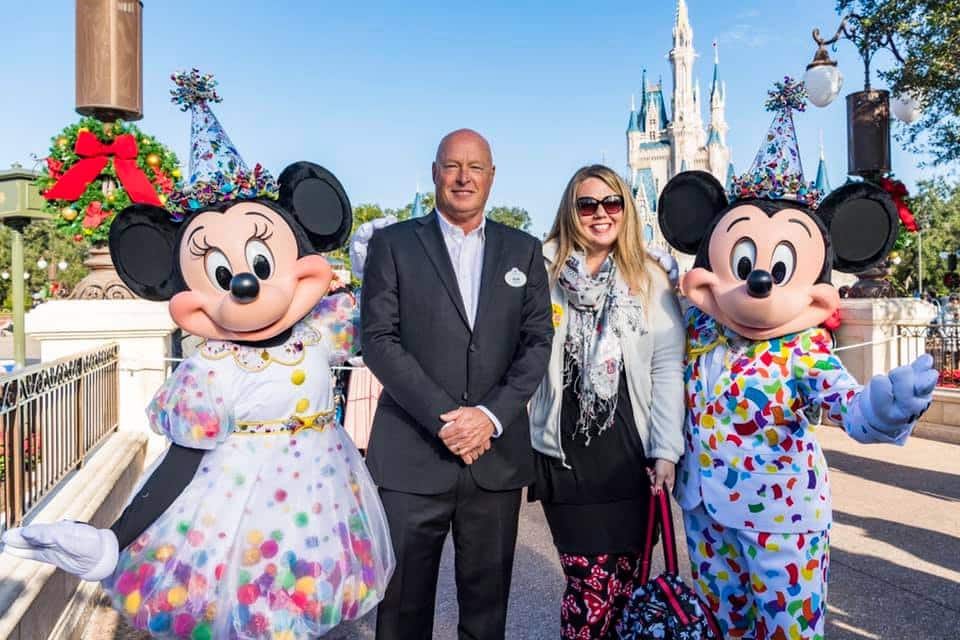 Re-posting in case you missed it earlier this week!
Happy Wednesday, and Happy Thanksgiving week everyone! I have had quite the whirlwind of a week since we spoke last. I'll give you a quick rundown, because if I went into detail, it would probably be like another book! Let's chat!

Last Wednesday, I had to be up early to get over to the Orange County Convention Center. The IAAPA convention was going on, and I was invited to a breakfast with guest speaker, Chairman of Disney Parks Bob Chapek. The announcements from that breakfast were about the Guardians of the Galaxy coaster and Galaxy's Edge. It was pretty amazing to be included in that. After breakfast, I met up with Scott and we walked the convention floor a little. That evening, we had another event over at the Gaylord Palms Resort. Their yearly ICE exhibit and Christmas fun was having their media preview, and the theme for the season is the movie, A Christmas Story. Honestly, this year has been our favorite that we've seen so far. They had ice sculptures that were spot on, just like the movie. Highly impressive for sure! I'll post a video below so you can see the sculptures for yourself!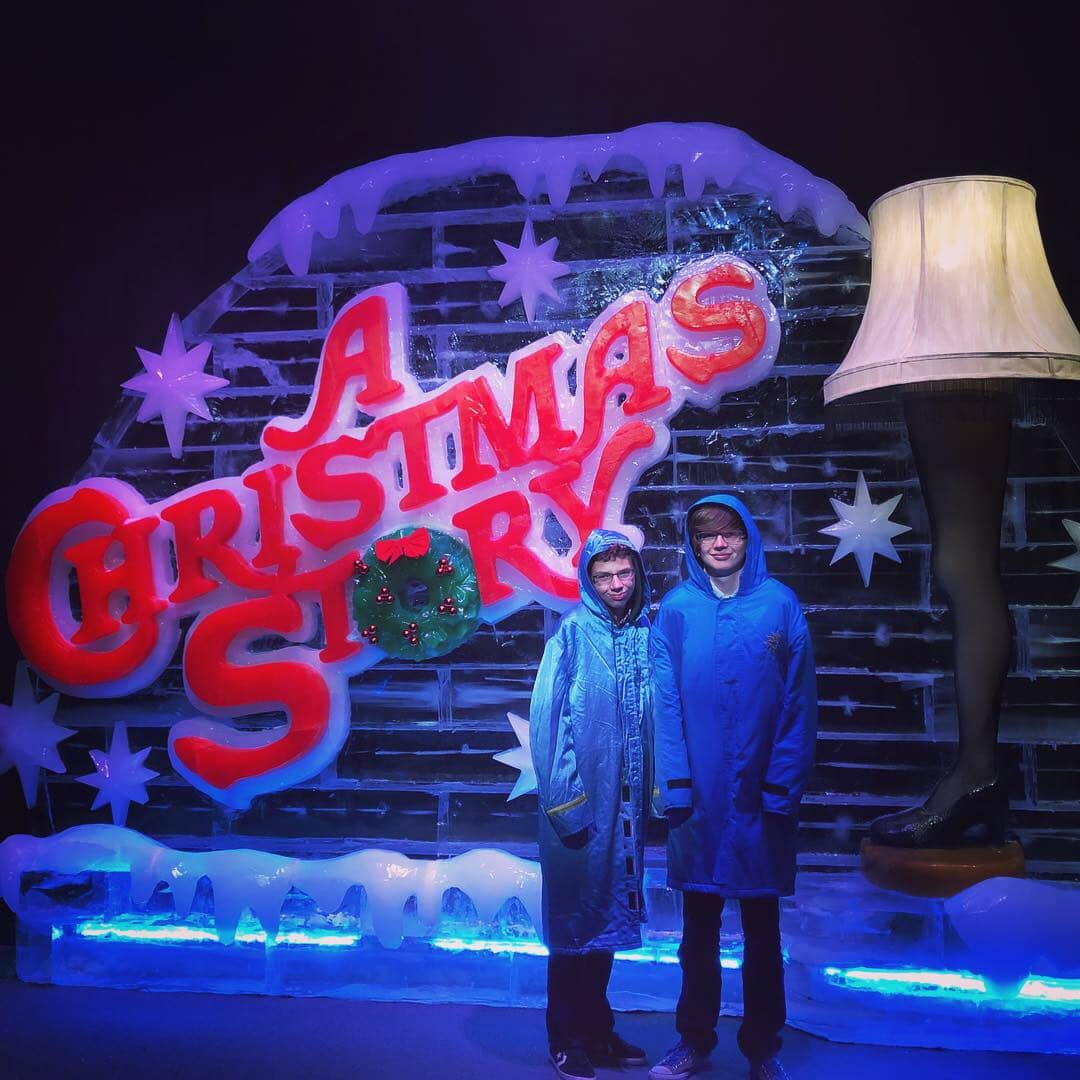 Thursday, I had what they call working media night at Mickey's Very Merry Christmas Party. I wasn't sure how I'd feel going to the Christmas Party alone, but it was for work and I never say no to Disney. I had to meet my representative at the TTC, then we had a schedule of stops for the next few hours at the Magic Kingdom. There was a merchandise presentation, Christmas party food, character couture and more. After the scheduled media stops were finished, they gave me a wristband to attend the new holiday event at Tony's Town Square. It's a buffet with drinks and desserts, new this year for the parties. I got to do special character photos as well, it was great. Before leaving, I just sort of walked up and down Main Street by myself, getting video and such. It was a good night. Tiring, but good. I knew I had much more to do, so there was no time to get too tired! The show must go on!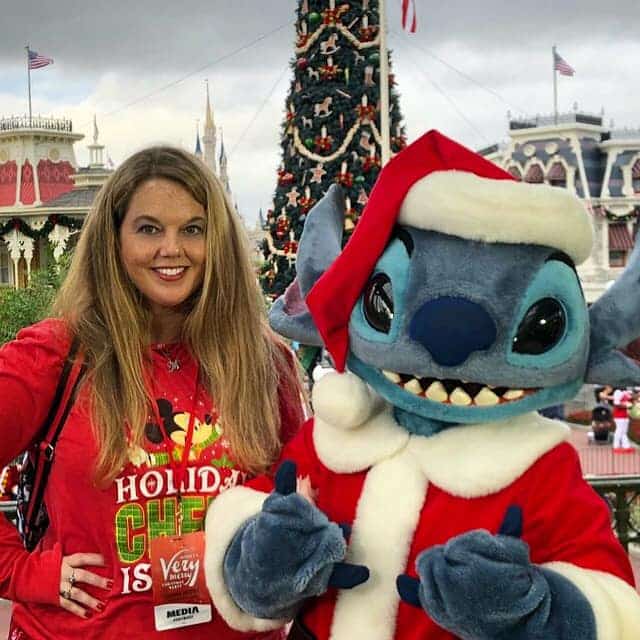 The following morning, I had to be back to the Magic Kingdom area for 7:00. Who needs sleep, right? It was for a great reason though. Good Morning America was going live from the park in honor of Mickey's 90th birthday. We weren't allowed to say anything ahead of time, so no one knew why I had to be there. Being in the media section in front of the Castle was awesome. I did a live feed on our Facebook page of the performance they did for Mickey. 90 characters came rushing out of the Castle for the birthday performance, it was unlike anything I've seen before. I'll post video of that as well, if you didn't see it. Afterward, my Disney rep Jodi pulled a few of us aside for a special surprise. We were able to meet Bob Chapek, along with Mickey and Minnie in their new birthday costumes. My heart was racing, I couldn't believe I was getting an opportunity like this. After speaking to him, and getting a picture taken, I cried a little. Yes, of course I did. It's very humbling and a huge honor, that Disney is this good to me and our site. I don't know how I got here for all of this, or why, but it's a true blessing and I'm forever grateful. My dreams are reality at times, and I'll never take that for granted. Here's my cheesy smile photo with Mr. Chapek and Mickey and Minnie. You can see the happiness, can't you? Just awesome.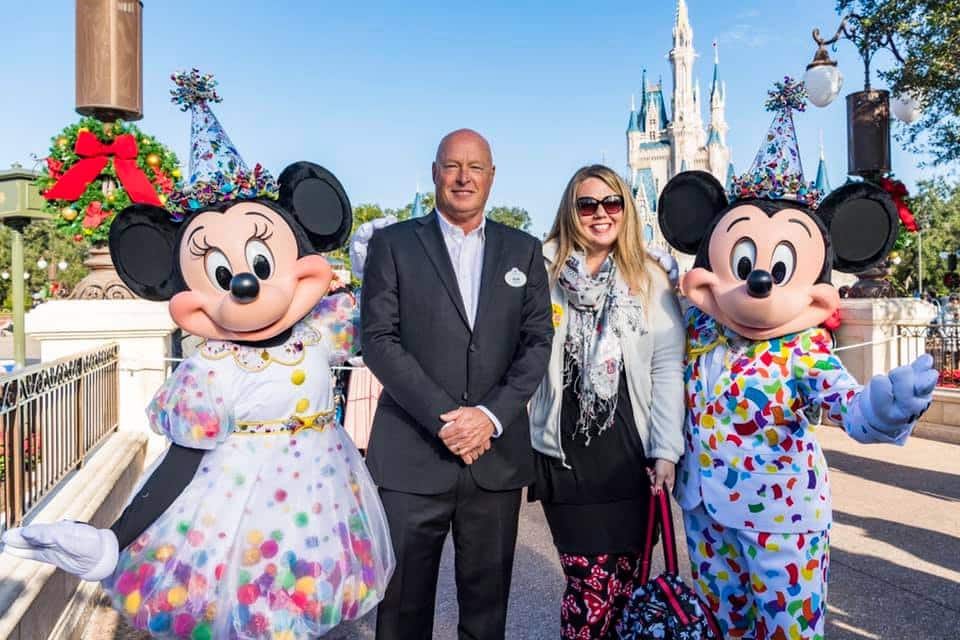 The next two days, I was asked to cover Destination-D at the Contemporary Resort. This is part of D23, on a smaller scale, but still really fun. It was a LOT of work, I can't even pretend that it wasn't, but I was thankful. Bob Chapek was there as well, making announcements for the parks. There were so many announcements that I couldn't keep up. Also that weekend, I was able to be in a small media panel with Disney animators, as well as the voice actors for Mickey and Goofy. So overwhelming. Saturday night the media was treated to a private dinner behind the scenes at the Contemporary. Sunday was Mickey (and Minnie's) birthday, so it was fun to be on property for that. There is SO much that I could tell you about. If you want to hear about the past week in more detail, check out Monday nights live show, I had a lot to say! Being able to cover events for five days straight was pretty great, and I'm thankful for everyone who followed along on our social media accounts!
Well, tomorrow is Thanksgiving. I can honestly say that I have a lot to be thankful for. Life is funny, and we never know where various paths will take us. Some good, some hard, but there's a reason for all of it. I've had moments in the past week where I felt overwhelmed with emotions, it's very hard for me to believe that this is my job, and that I have the privilege of spreading Disney magic to others who might need it. When we lived in Michigan, there were times that my heart hurt because I missed Disney so much, and little bits of magic were so needed. My hope is that I can fill that void for others, no matter where they are. It's surreal. Walt Disney famously said, "If you can dream it, you can do it." There was a time that I wasn't sure what capacity that statement could hold. Sure, I dreamed of living in Florida for years. When we started TMSM in 2010, I didn't think it would turn into what it's become today. Dreaming and doing really aren't that much of a contrast. If I can push through the fear, and leave my comfort zone, anyone can. I promise you that. What I do is a lot of work, more than people realize, but I wouldn't trade it for any other job. This week, my parents are here to celebrate Thanksgiving week with us. This time last year, it was very hard for us. We lost a baby on Thanksgiving morning. Gracie. So this week, we are trying to stay busy and not be sad, even though it's difficult. Speaking of Gracie… my new children's book is almost done, and she's the main character. It's our way to keep her present with us, and hopefully continue to spread the love and Disney magic to others. I'll be debuting the book soon so stay tuned. Even with the ups and downs, I'm thankful. Thankful for all of you as well, because if you weren't so supportive of our efforts at TMSM, then we wouldn't be here. So from the bottom of my heart, thank you. I hope you all have a wonderfully Happy Thanksgiving. Until next time, sending you love, blessings and pixie dust. See ya real soon! ~M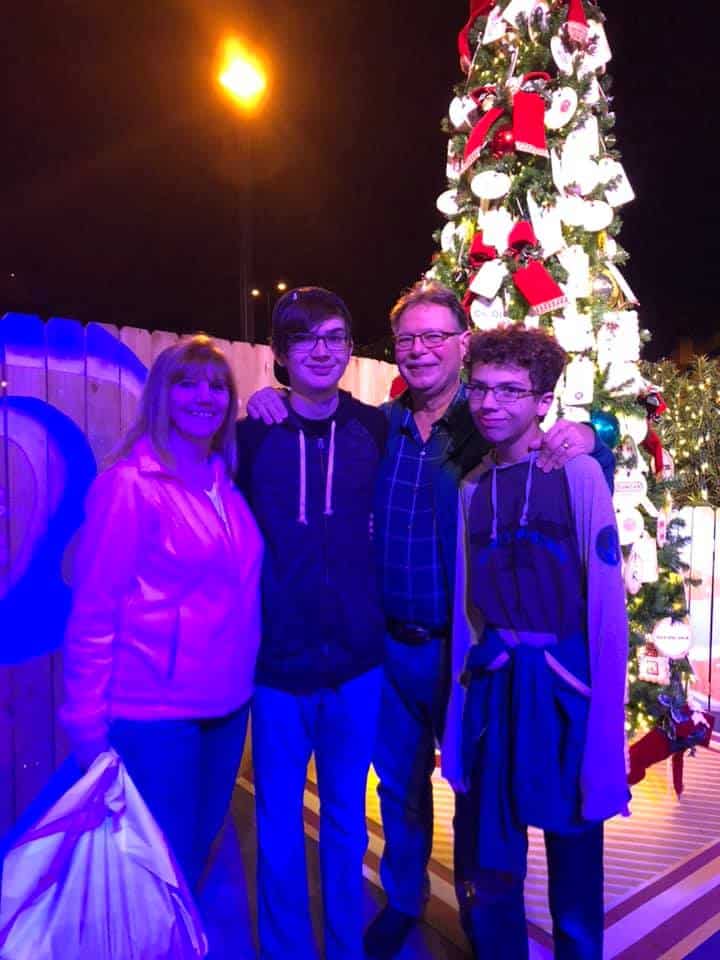 Michele Atwood is the Owner/Editor of The Main Street Mouse and it's subsidiaries and author of the book "Moving to Main Street U.S.A." Michele also contributes Disney news to the Joe Kelley Morning Show on 96.5 WDBO in Orlando. She and her family made the move from Michigan to the Orlando area to pursue their Disney dreams. Michele is a life long Disney fan, and has two sons who have followed suit, each going on their first Disney trip before their first birthday's. Part of the goal Michele has for The Main Street Mouse is not only to keep members informed, but to create somewhat of a Disney Family by relating to others through personal experiences and opinions. Also, Michele is making it a priority to share stories of inspiration and hope to other Disney Fans in an effort to share the Magic and hopefully make a difference in the lives of others.