Not Ready to let Halloween go? Coco can help!
Happy Thursday Main Streeters! I hope you all survived Halloween Night. If you're not quite ready to let the Halloween season go, I have some good news for you; today is November 1st, also known as the traditional Mexican holiday called Dia de los Muertos, or Day of the Dead. If this sounds familiar to you, it's because Disney/Pixar made a movie about this holiday called Coco. This holiday is a big deal in Mexican culture, so much so that what used to be a one day fiesta has been expanded to 3 days, beginning on Halloween and ending on November 2nd.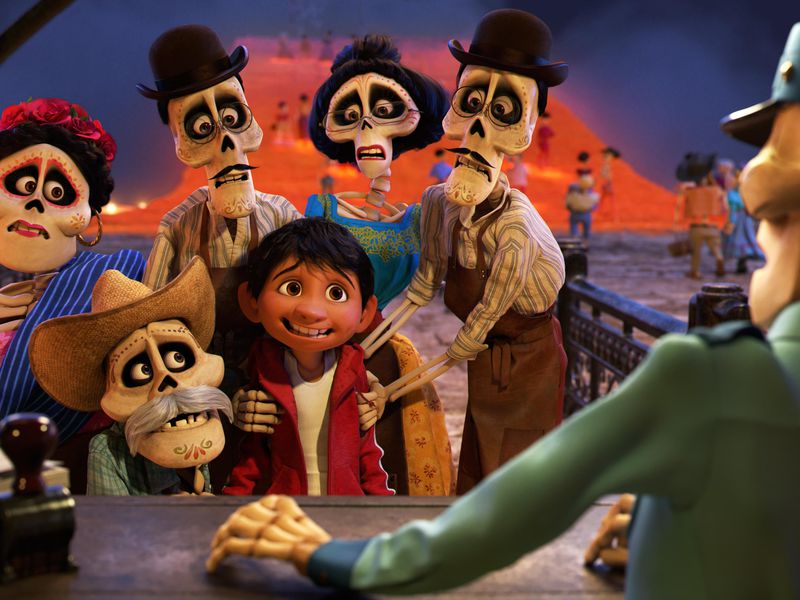 So what exactly is Dia de los Muertos? It's not as scary as it sounds. It's actually all about bringing families together to honor and remember loved ones who are no longer with us. Traditions connected with the holiday include building private altars called ofrendas, honoring the deceased using calaveras (sugar skulls), aztec marigolds, and the favorite foods and beverages of the departed. Loved ones visit the graves with all of these as gifts, and visitors also leave possessions of the deceased. It is the belief that all of these offerings will help the spirit of a loved one return to Earth to hear how they are honored by the living and remembered fondly.
If you've been to EPCOT lately, you might have noticed an exhibition up in the Mexico Pavilion dedicated to Dia de los Muertos that also features some limited but interactive Coco themed activities. Disneyland on the other hand has made it a point to really celebrate Mexican culture and the holiday by putting up commemorative areas and debuting A Musical Celebration of Coco at Disney California Adventure in early September. These special areas will stay up until November 4th. This particular Disney event only takes place in Anaheim, not at any of the other Disney parks. Anaheim and surrounding areas have many first- and second-generation immigrants who are acquainted with this festival, so naturally it makes sense that Disneyland would create something that touches the hearts of those who can easily visit the parks. Although the popular conception is that it's a Mexican holiday, Dia de Los Muertos is celebrated in many regions.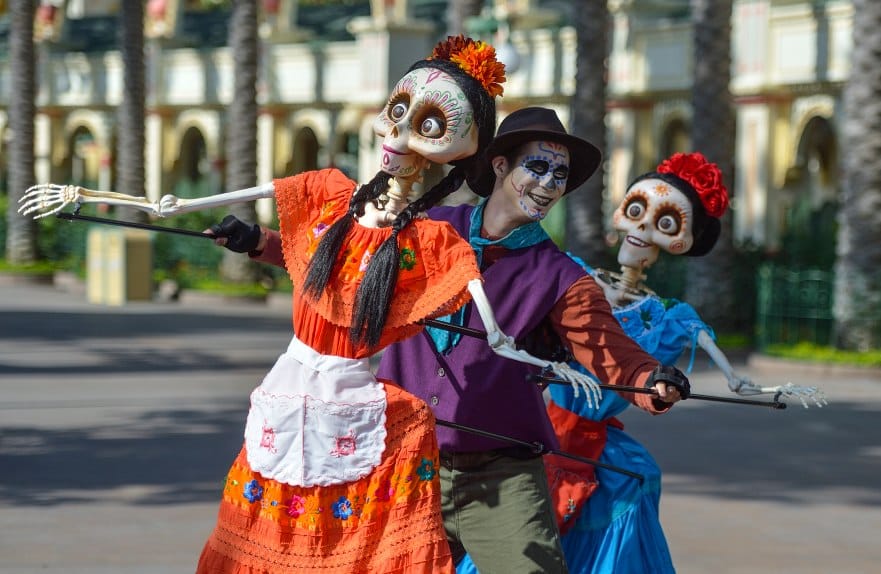 So, if you just can't get into the Christmas spirit, and need a little more Halloween in your life, consider setting some time aside to watch Coco, which is currently available on Netflix. It's a fantastic representation of the celebration that calls spirits home.
Until next week!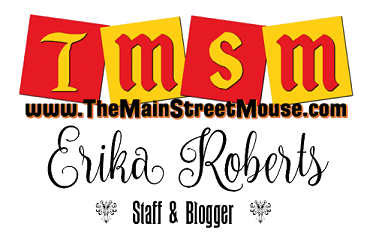 Author:
Erika
Erika Roberts has been a Disney kid for as long as she can remember, but her love of visiting Disney Parks started after just one ride in a Doom Buggy. She couldn't run to guest relations fast enough to offer up her soul in return for an Annual Pass. Since then Disney has taken all of her money, but has given her the most cherished memories; from watching her Nona's face light up with happy tears as we strolled down Main Street on her first visit (she was 84 at the time), to her very own engagement on Halloween in front of the Haunted Mansion.
Erika is excited to be on the TMSM team and where Disney Parks are concerned, you won't catch her dead on It's a Small World. If she asks to ride that, this is a clear indication that she is in danger and you must send help. You will, however, catch her performing Random Acts of Disney (R.A.D's), park hopping with her amazing group of impressively talented and kind friends (usually in some themed attire), hanging out by The Haunted Mansion, and ugly crying during fireworks… then begging for a Mickey Premium Bar to eat her feelings…this is a judgment-free bio.
Otherwise, Erika works for the State of Florida and is actively involved in her community. Erika believes in empowering others and spreading kindness to people from all walks of life. Erika also makes custom designed Disney inspired ears, etched glass, gifts, and accessories. You can check out, like or follow her work on FB, which also links to my shop's Instagram: www.facebook.com/imagineering.emporium. She looks forward to getting to know everyone and sharing the magic of Disney!