Happy Wednesday! First and foremost, before we get started, I wanted to tell all of our readers that are on the path of Hurricane Michael that my heart and prayers are with you. Please stay safe! This weather has been something, but for those who asked, we just have rain here in Orlando. All is well in Central Florida, thank goodness! There's so much to tell you about this week, so lets get started!
Last Wednesday evening, we were invited to go to the Moonlight Magic DVC party over at Hollywood Studios. Friends of ours are DVC members and they had extra tickets for the event, so we got to go. For those who are unfamiliar, these are parties for DVC members that include food, snacks and character meets, among other things. Speaking of character meets, two were on our must do list. First, Oswald the Lucky Rabbit. My younger son Aidan LOVES Oswald, when we went to Disneyland last year he HAD to meet him. Luckily he was able to, it was a dream come true. So my friend suggested that we not tell him that Oswald was going to be at the DVC party, to surprise him, so that's what we did. While we were standing in line, I was trying my best to make sure he didn't see who we were waiting for. That only lasted so long, as Aidan was able to see Oswald's ears, then the surprise was over. He was so excited. Mission accomplished there. The other character that we needed to see was Sweetums from the Muppets. Usually you can see him towards the end of the Muppets 3D show, but there's never a meet and greet… until that night. Sweetums was a fun character to meet, and he's really good with hugs too. After that, we walked around, took advantage of the free ice cream bars, and just really enjoyed the evening. I'm so glad that we were asked to go.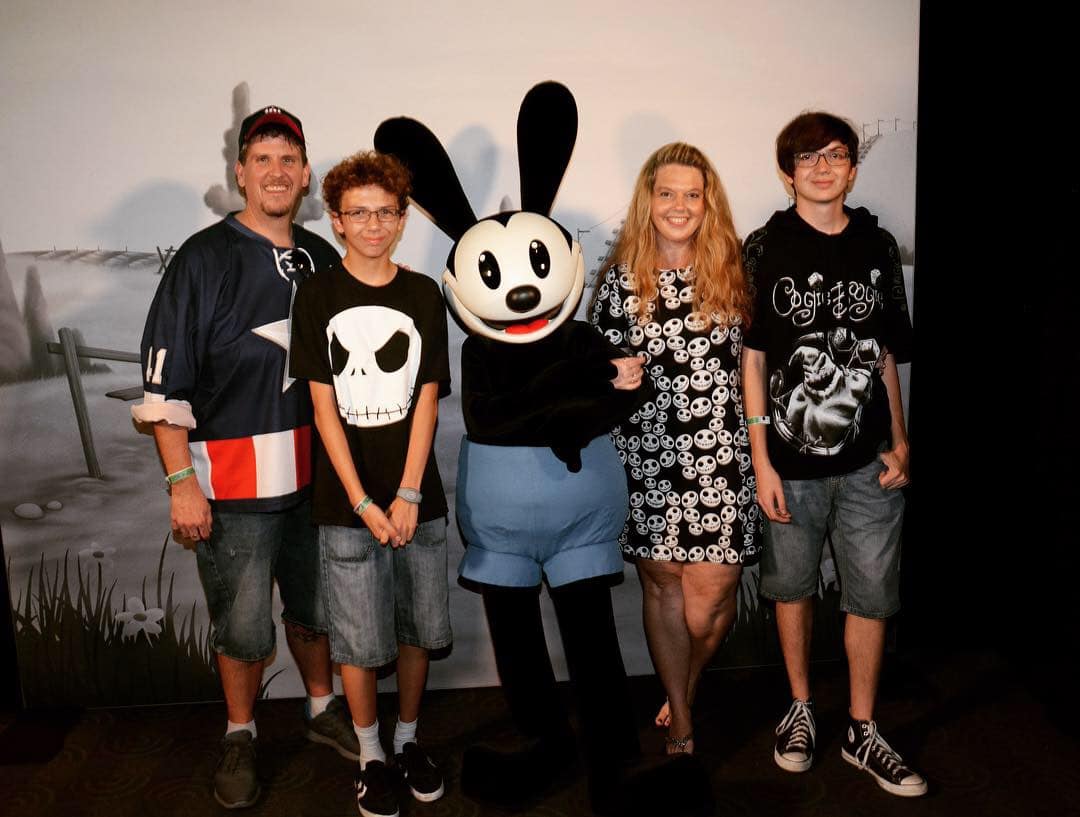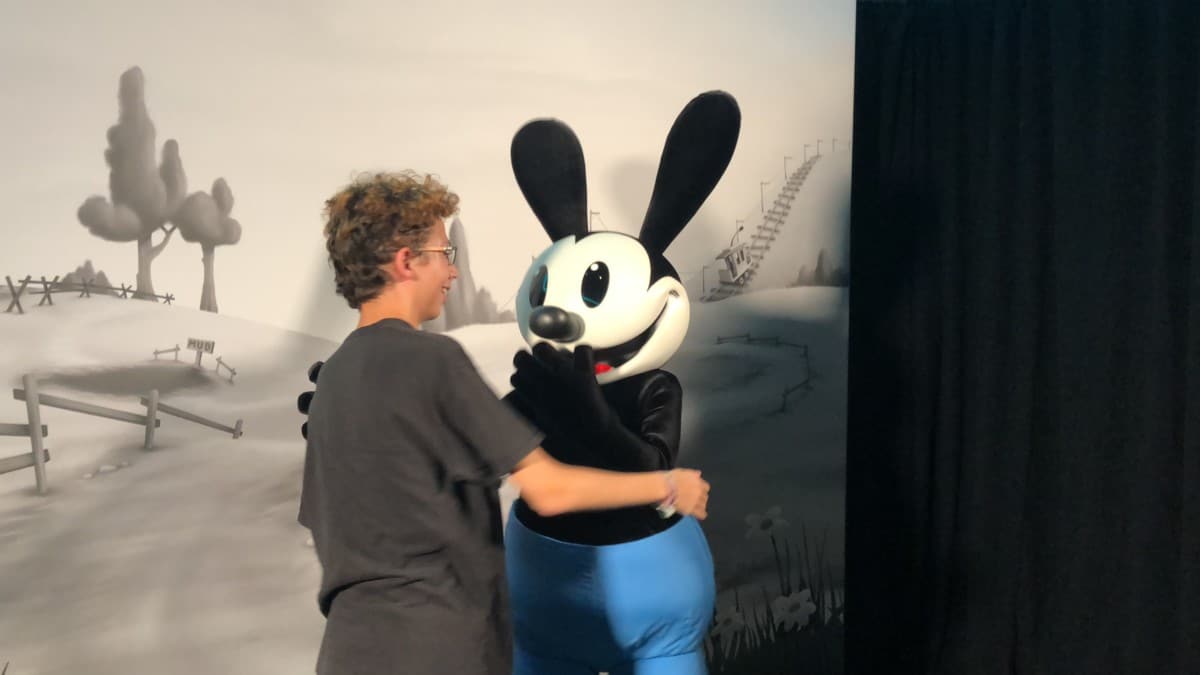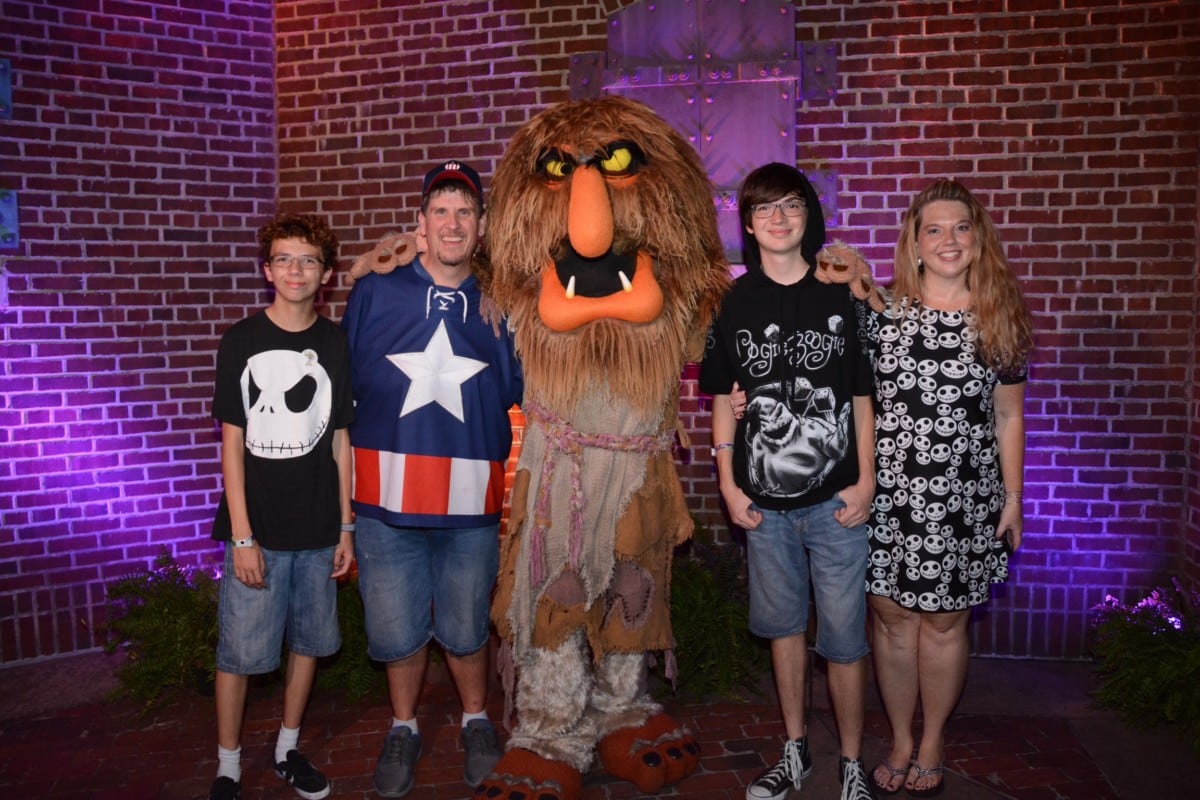 Last weekend, one of our long time staffers (and friend of course) Corey was in town with his family. We met them at Disney Springs on Saturday evening. It's always nice to be able to make time to see friends when they're visiting Disney, especially when it's been awhile since their last visit. Disney Springs was of course busy, as it always is on Saturday evenings. We walked around a bit, went to eat at Earl of Sandwich, and had a really nice time. We're supposed to see them again this weekend before they go back home.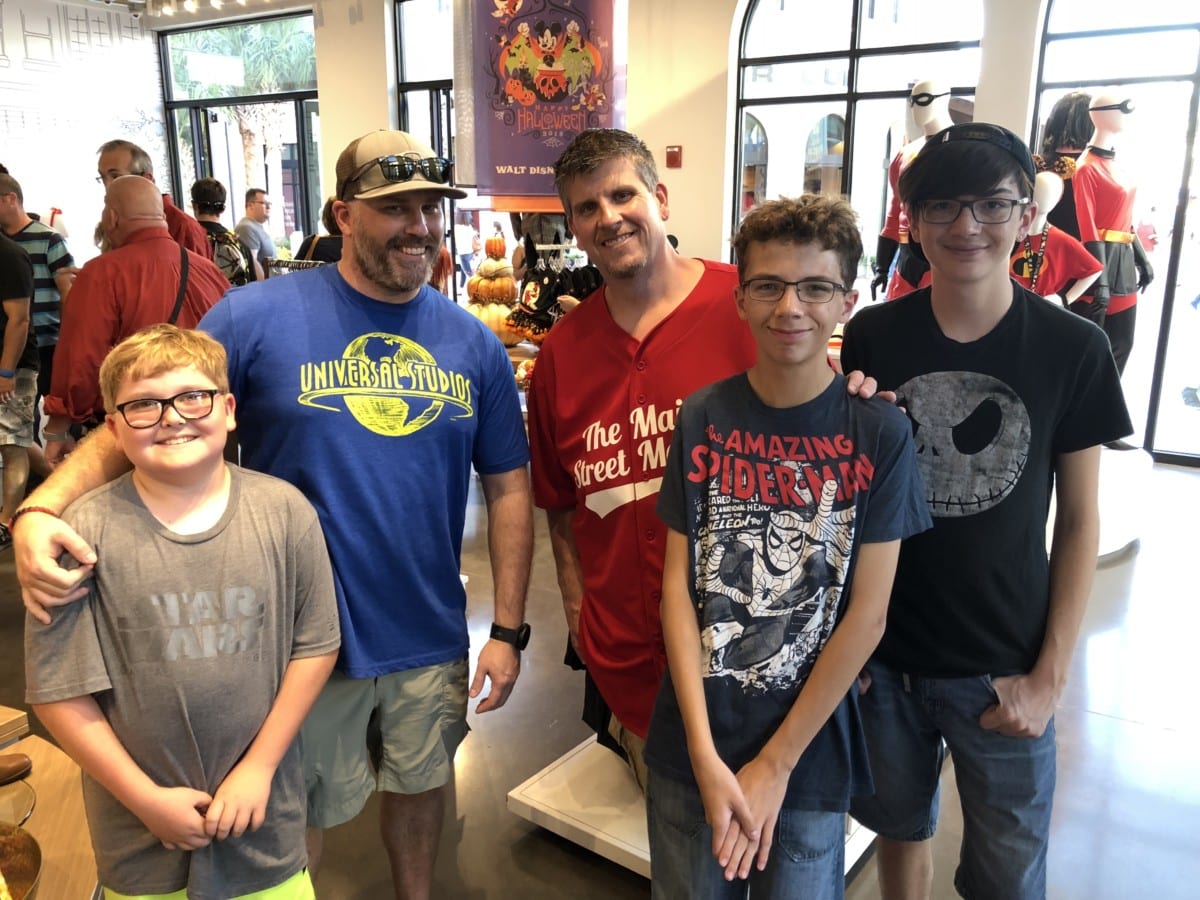 Monday evening I had a speaking engagement at UCF Rosen College. They have a hospitality school there, and this was a Disney oriented club, so it was a good fit. After my book Moving to Main Street USA came out, I had thought about trying to spread a message of overcoming and showing people that they CAN indeed fight for their dreams. The book had that sort of message behind it, whether your dreams involve Disney or not. People had been pushing me to branch out, and Erika who works with us decided to help throw that in gear and booked me for this club. Was I nervous? Yep. Standing in front of people, telling your story, is a little intimidating. What's even crazier, is that I didn't have an outline, I didn't prepare, I just winged it. Once I started talking, I could see that they were interested in what I was saying, and things just rolled on from there. Over an hour went by, then another twenty minutes or so of questions. Afterwards, some of them stayed around to talk and ask more questions, and we didn't get home till almost 11:30 that evening. It was pretty amazing. The biggest point I wanted to drive home for them, is to not just have dreams, but DO them. Even when it's hard. Even when people say you can't. Believing in yourself is so important. I was truly honored and humbled by the entire experience. You see, this was yet another time that I had to face a fear and just go for it. Everyone told me that I'd be great at public speaking, but in my head, the self doubt was pretty high. You never know what you can do, and usually if it's outside of your comfort zone, then it's worth giving things a go. I'm so glad I did. A huge thank you to the Happiest Club on Earth for the invitation and for being so amazing, I'll never forget it.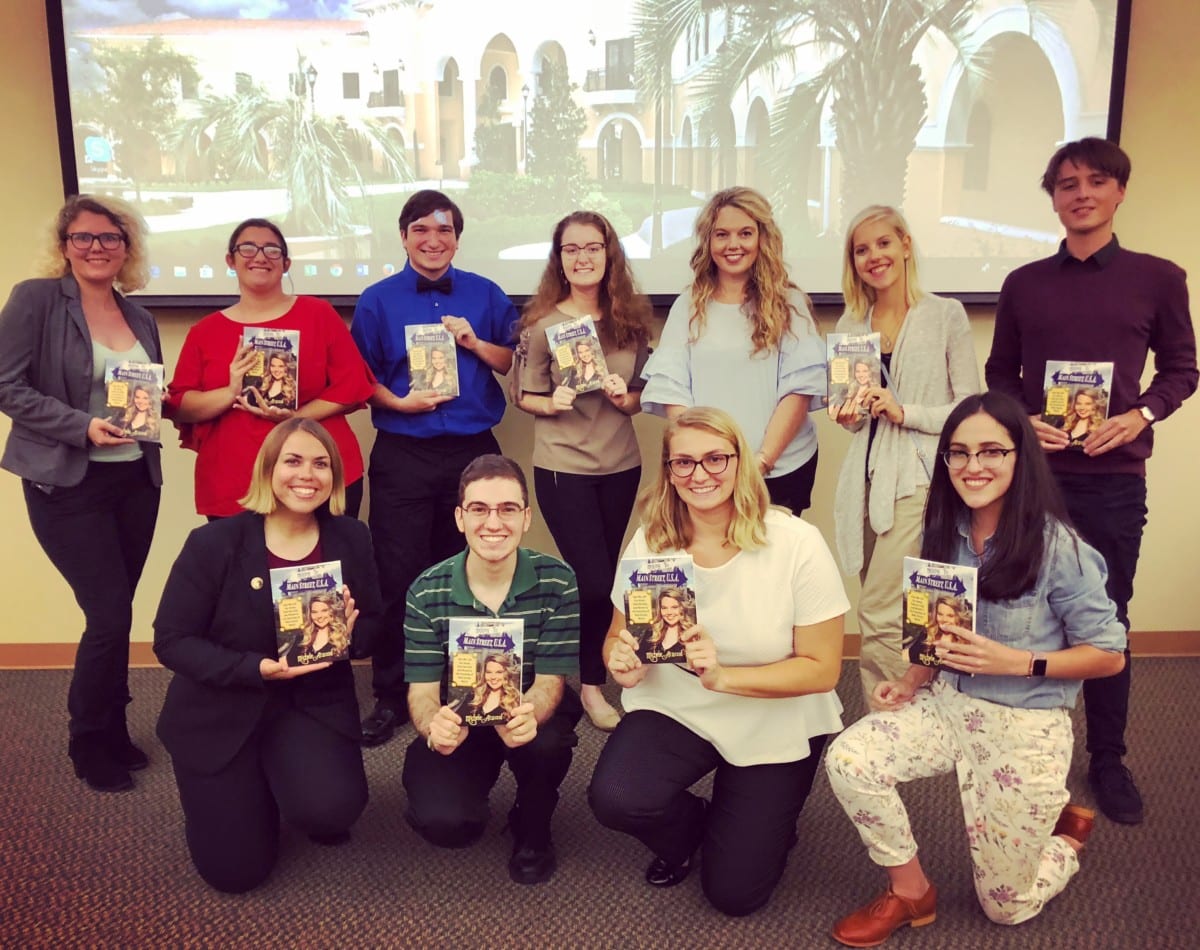 Speaking of self doubt and fear… this weekend is going to be a tough one for me. October is Pregnancy and Infant Loss awareness month. On Saturday, the TEARS Foundation is having a meet up to raise awareness for the cause at the Magic Kingdom. They had asked me if I would help with the event, and of course I said yes. They helped me through both of my losses, I felt that giving back was the right thing to do. You know I always keep it real with you all, so here we go…. I'm scared. Not scared that I can't help with a meet up, because you and I both know that I can. The fear is more or less of bringing a sad subject back up to the surface. I thought I would be ready, but I'm not sure that I am. However, I did commit to helping, and I will indeed be there. I'm just praying that I get through the day ok. Those who read my book know that my family and I suffered a baby loss in May of 2016. Not everyone knows, but on Thanksgiving morning last year, we had another. It hasn't even been a year yet. That's why this is hard. BUT… if I can help even one person by telling my story and being strong, then it's worth it. If I can be brave enough to try to be there for other families who have also dealt with this horrible tragedy, then that's a good thing. I'm trying my best. For some reason, the topic of pregnancy or infant loss is so taboo, and it should NOT be. Breaking the silence is important, so that others know they aren't alone. That's what I'm doing. The get together is open to anyone this Saturday, and there's an event tab on our Facebook page for more info. Maybe say a little prayer for me that day, just to get though it and be able to be there for others. I'd appreciate it. If you know someone who needs help or who is struggling, here's their Facebook page ~ https://www.facebook.com/FloridaTearsRockWalk/. They're awesome.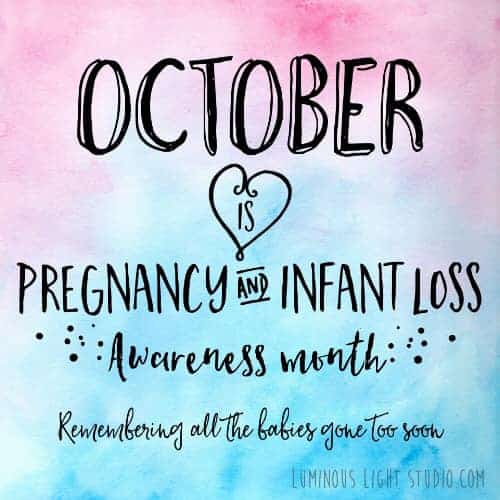 Well, I guess that's about it for this week. It's actually a lot! I think the message is just about living your best life and overcoming situations whenever you can. Everyone has a purpose, I'm trying to figure out mine, but I hope God is giving me His seal of approval along the way. I'm trying. You can too, I promise. Until next week, sending you lots of love, blessings and pixie dust. See ya real soon! ~M
DON'T FORGET TO SUBSCRIBE TO OUR YOUTUBE CHANNEL!
FOLLOW US ON INSTAGRAM AT @themainstreetmouse and @cindershella4. CLOTHING LINE AT @lostprincessapparel!